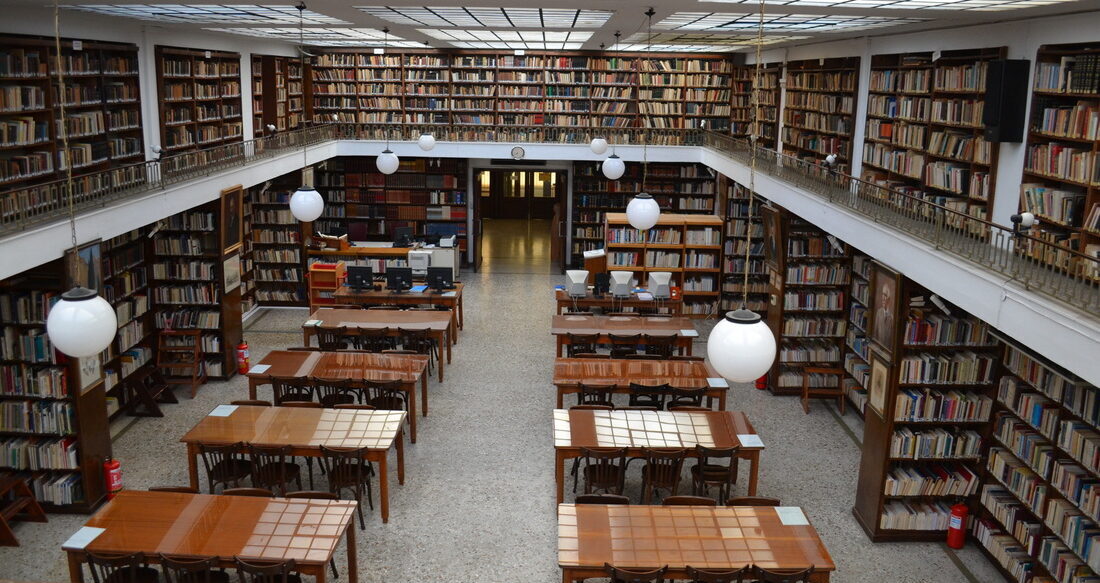 The Municipal Library of Patras, in order to provide the best possible service to the public, proceeds to extend its operating hours starting October 1, 2021
The new schedule is as follows:
CENTRAL LIBRARY & CHILDREN'S DEPARTMENT
Monday:        8:30 to 14:45
Tuesday:        8:30 to 19:45
Wednesday:  8:30 to 14:45
Thursday:      8:30 to 14:45
Friday:           8:30 to 14:45
FOKAIA BRANCH
Monday – Friday: 8:30 to 16:00
Due to pandemic protection measures, the following regulations also apply:
Visitors must wear a mask, keeping a distance of 1.5m. and generally observe the necessary personal hygiene measures while also following the instructions of the staff.
When entering the library, visitors are required to leave their personal details in the guest book (name and phone number or their membership card number), for security reasons.
In order to use the reading room, scheduled appointments are necessary and last for a maximum of one hour and thirty minutes. Changing seats or moving the tables is not permitted.
Browsing the shelves is not allowed. The search of the items is carried out exclusively from the library catalog at https://patraslibrary.openabekt.gr/el and the retrieval will be done by the competent staff only. Items that come in contact with the public must remain in quarantine for 72 hours.
The maximum number of people being served at the same time, for the lending departments (lending, return of books), is up to two persons for the adult department of the Central Library and the Fokaia Branch and one person for the children's department. The time spent in the space should not exceed 15 minutes.
At the same time, the Municipal Library of Patras continues to offer remote services to the public through the information resources that are posted on its website.
Contact information:
Central Library: 2610224813
Fokaia Branch: 2610312745
Children's Department: 2610226792
email: [email protected]
Online catalogue: https://patraslibrary.openabekt.gr/
Repository of digital collections: http://repository-dbp.ekt.gr/dbp/