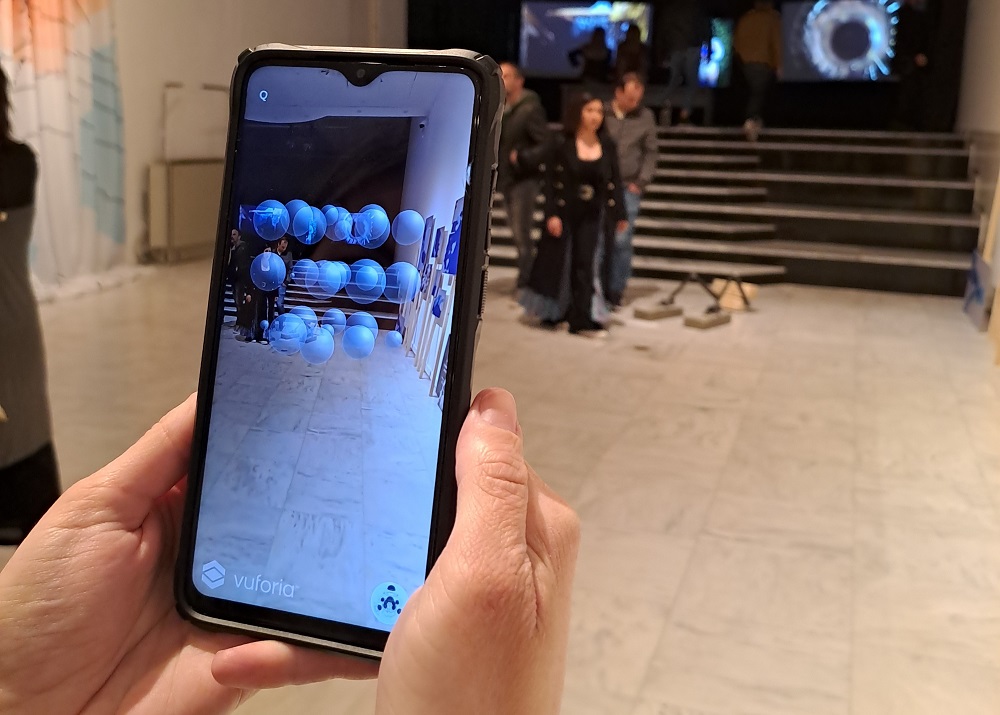 Participation of the collaborating artist of Braggart Gallery Adam Stergios in Inspire Project 2023 at MOMus – Museum of Contemporary Art, with an interactive work of Augmented Reality, entitled Changing Futures.
This year's anniversary Inspire Project 2023, under the auspices of MOMus – Museum of Contemporary Art / Museum of Contemporary Art, in collaboration with the UNESCO Chair on Futures Research – FORTH/PRAXI and The Millennium Project, with the central theme of the Future and the title "Tension. Future Scenarios and Other Stories" focuses this year on future scenarios as perceived by 42 young artists from a wide range of arts.
The digital work of visual artist Adam Stergios focuses on the potential transformation of possible parallel futures that we have yet to experience. How can the human factor, through intelligence, science, and technology influence these possible, plausible, and achievable futures?
By using of the multimedia of Augmented Reality, Stergios attempts to give another dimension to contemporary artwork. By using new technologies, he creates an immaterial work that has the ability to be transported, in space and revealed in an infinite number of possible places, without binding a space, with its volume. In addition, influenced by scientific methodology, zero gravity, particles, planets, and the multiverse, he creates an imaginary cube composed of spheres whose dimensions change according to the interaction of the participants, inviting them to an organic game.
These spheres, as Stergios has noted, "They constitute possible futures and the spectator with his participation-interference has the power to influence them". This interference can be the movement of the mobile device or the volume of the visitor's voice. The participant has the possibility with a button to constantly stir the possible futures and their digital plastic volume, as well as the dynamic course of their possible evolution. Hence the title of the project is Changing Futures.
Visitors can download the app to their device or purchase a device from the Museum Reception and view the work along the length of the exhibition.
INSPIRE PROJECT 2023: "Tension. Future scenarios and other stories"
Invited artists: Michael Karikis, Albert Barqué-Duran
MOMus – Museum of Contemporary Art (within TIF-Helexpo)
Duration: 07 April – 30 June 2023
Opening | INSPIRE PROJECT 2023 | "Tension. Future scenarios and other stories": Friday 07 April 2023, 19:00