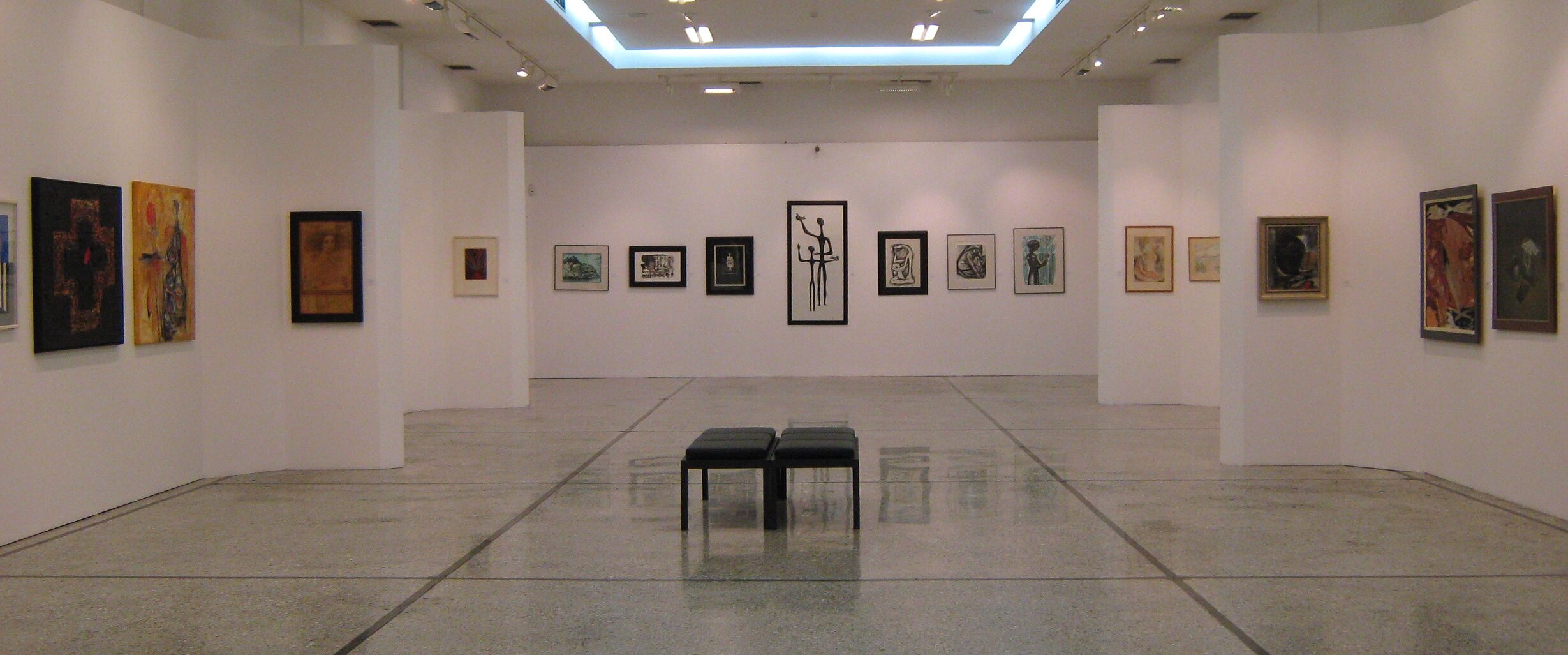 Municipal Art Gallery-Cultural Organization Of The Municipality Of Patras
Tuesday to Saturday: 10:00-15: 00
Tuesday & Friday: 18:00-21: 00
Sunday and Monday closed
Municipal Art Gallery Of Patras
With the aim of "art education and aesthetic education" the Municipal Art Gallery of the municipality of Patras operates since 1988.
The gallery is housed on the ground floor of the Municipal Library, thus highlighting the space as a core of the cultural movement of Patras. Co-existence enables wider cooperation between the two institutions and enables more integrated, complementary actions. Through the events and exhibitions he has organized, he achieved recognition both in Greece and abroad.
The original collection of the municipality included works by important Greek artists of the 19th and 20th centuries, such as Nikos Kounelakis, Andreas Kriezis, Ioannis Doukas, Georgios Samartzis, Giorgos Vakalo, Giannis Mitarakis, Spyros Vassiliou, Umbertos Argyros, Antonios Sohos, Stelios Miliadis. Since 1988 and the establishment of the gallery have been added works by younger artists such as Andreas Vourloumis, Dimitris Biskinis, Agenora Asteriadis, Rallis Kopsidis, Fred Emmerich, Alkis Pierrakou, Vassilis Sperantzas, Opys Zouni, Cleopatra Digas, engravings by Vasso Katraki, Arias Komianou, Tasos Alevizou, Fotis Mastichiadis, and Sculpture by Giannis Gaitis.
During the years of its operation, it maintains constant collaborations with cultural institutions such as the National Gallery, the Benaki Museum, the Athens School of Fine Arts, the National Museum of contemporary art, institutions, museums and other Galleries of the country.
At the same time, the gallery maintains its local character by organizing retrospective honorary exhibitions of artists born in Patras, presenting their contribution to art and culture, and by hosting group exhibitions of young artists born, living or creating in the city, in order to promote and communicate their work. Recently, and following the needs of the period, the gallery held the 1st online exhibition of visual arts of the Cultural Organization of the municipality of Patras with paintings by 27 artists.
Elegant, scientific publications complement the organization of exhibitions. They are curated and written by art historians who specialize in the era and the work of artists. The publications are bilingual in order to promote the gallery's work more dynamically. The publications are produced entirely in Patras.
In order to fulfill its goal, the Municipal Art Gallery organizes educational programs and guided tours by specialized staff that aim to better contact students and citizens with the field of Art.