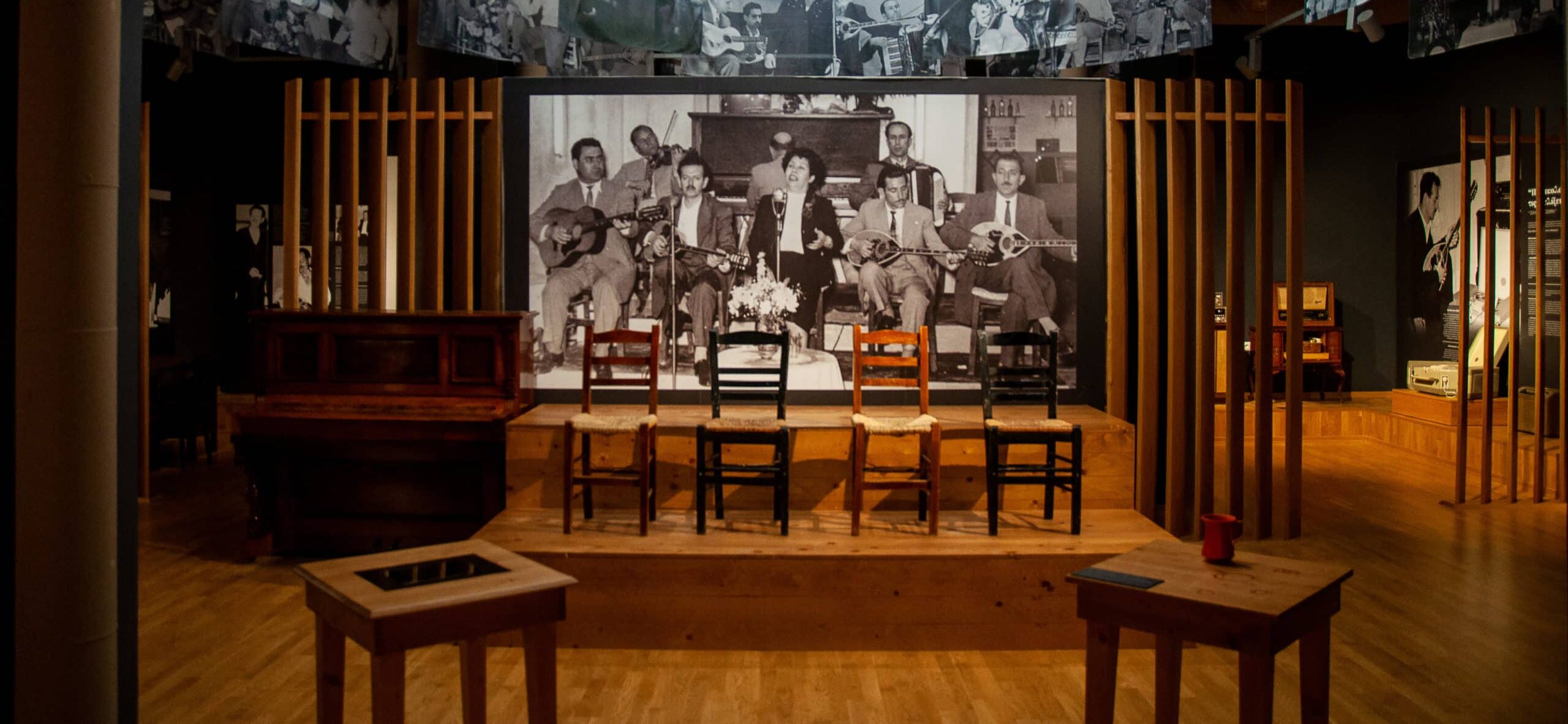 Address: Venizelou and Karditsis 1, Triakala 421 00
Tel.: 24310 77977

Εmail: info @ mouseiotsitsani.gr
www.mouseiotsitsani.gr
Opening Hours
Monday- Sunday: 09:00 – 15:00, 17:30 – 21:30
Tsitsanis Museum
The "Tsitsanis Museum" operates on the upper floor of the old prison building of Trikala.
It is dedicated to the life and work of the great Greek composer and lyricist. A work inspired by the life of the people, full of images that emerge through his dozens of songs of rare beauty and authenticity.
Among the exhibits are the author's biography, photographs, musical instruments, personal items and rich audiovisual material from his life and work, as well as records with original versions of his songs.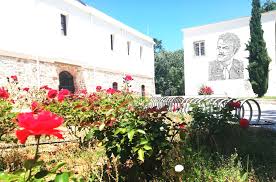 About the exhibition
Audience's Tsitsanis…
The title of the new permanent exhibition perfectly reflects the relationship of the great Trikalian artist with music and the public. A two-way relationship, which makes him a true popular creator. "My favourite song is the one that people like", he used to say.
Come and "…listen to Tsitsanis…" in a narration of his life by him.
The timeline focuses on his journey, with parallel stories about the places he stayed, his family, the people he worked with, his creations and at the same time the events that happened and influenced his life and the world around him.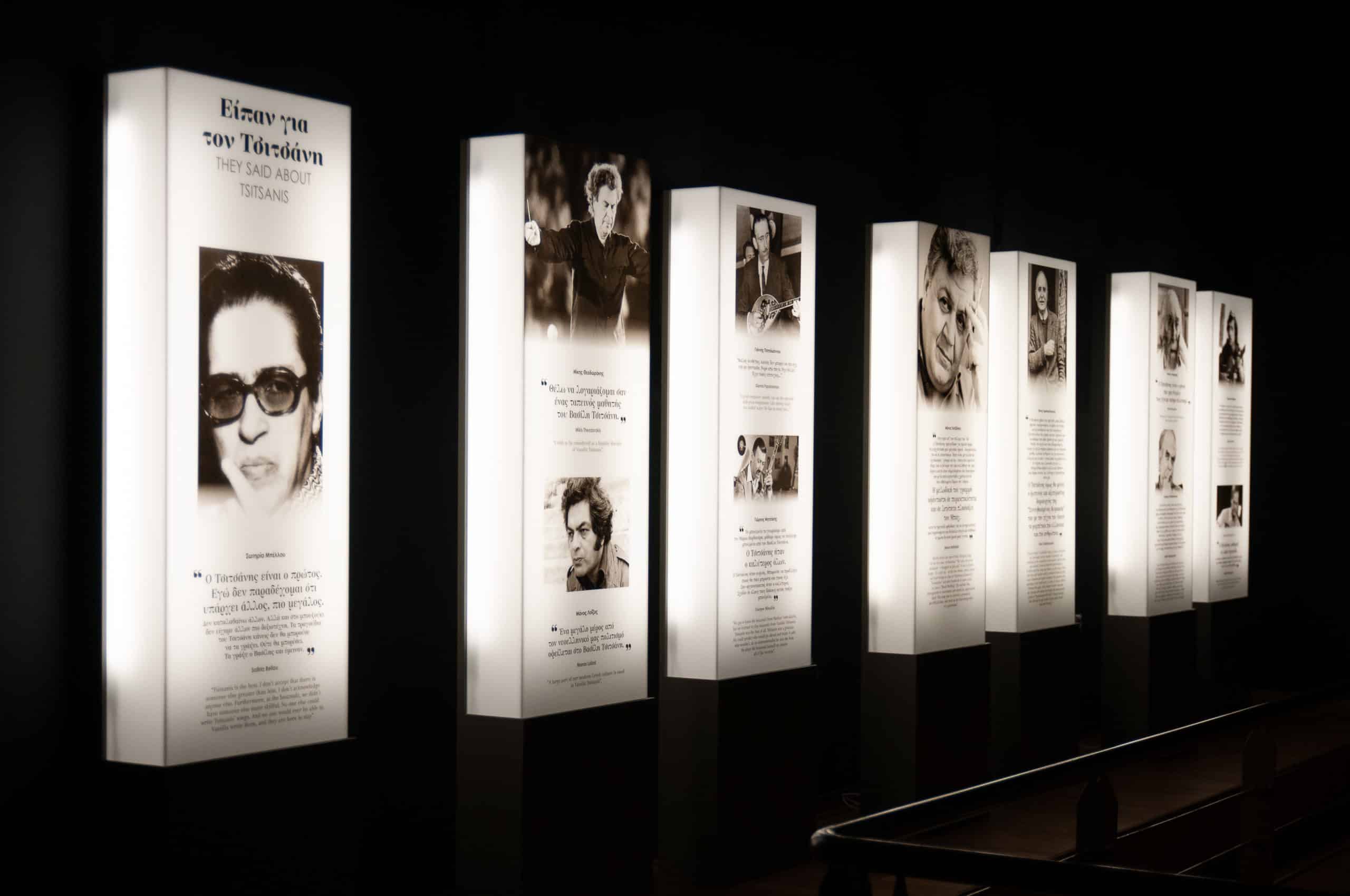 A life in which the stage serves as the core. "In front of and behind the stage", around it, elements are developed that show its constant contact with the audience. From his immediacy with the patrons, with eminent personalities and ordinary people, to the themes and short stories of his songs. And from his own personal creative space, to the ritual of recording and producing the vinyl that would reach the home and heart of the people.
Indicative data reflect his enormous work of almost half a century, with more than 500 creations, with countless hits, with songs that are etched in everyone's memory, with constant innovations, with unparalleled quality in his music, lyrics and orchestration and always in a constant conversation with the world, changing the flow of the country's musical history, "Creating the popular song".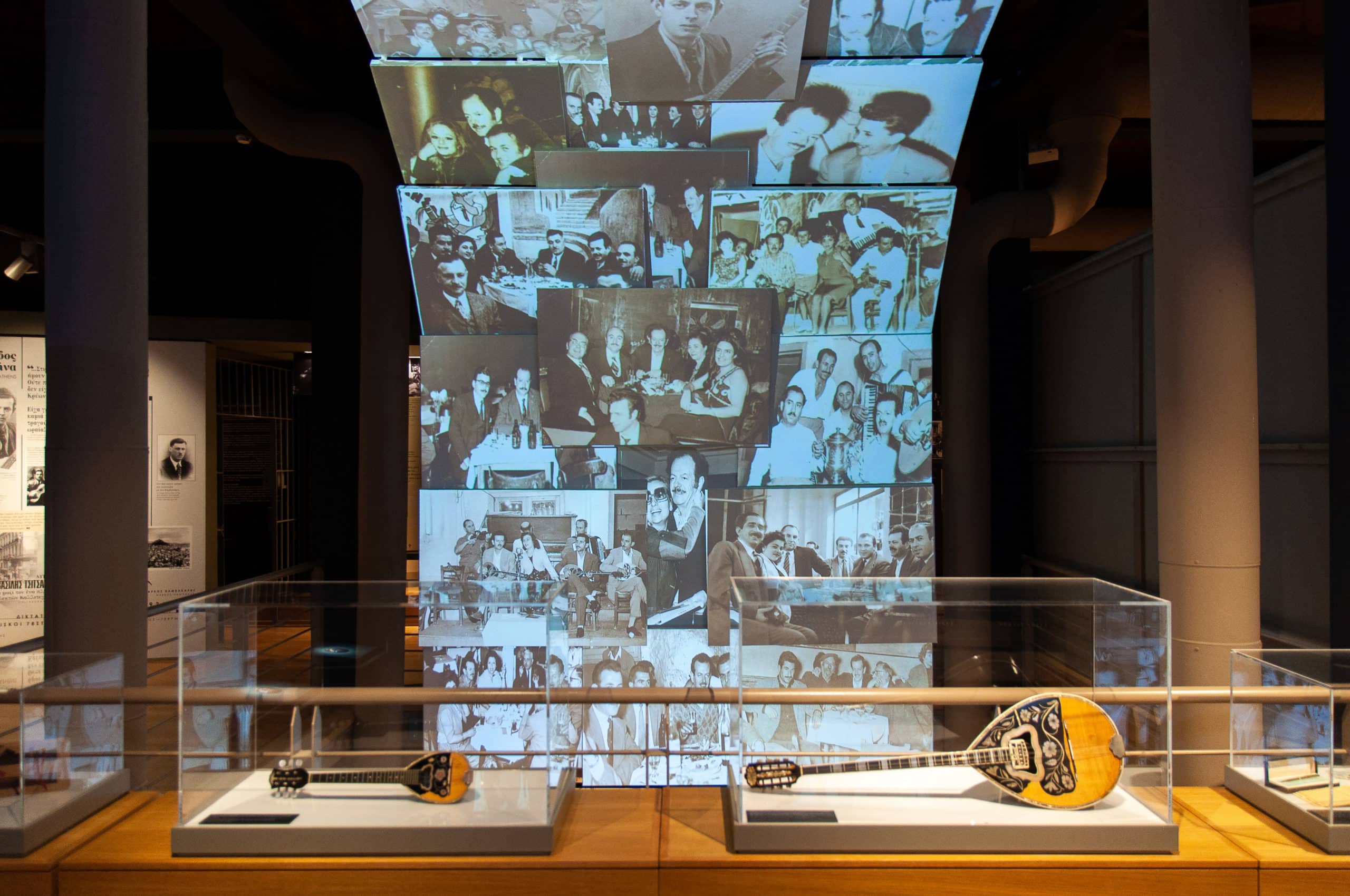 The greatness of the artist is evident throughout the exhibition, and is confirmed at its conclusion through the words of other prominent personalities who speak about him and his work. A work that was inspired by the people, addressed to the people, and eventually spread throughout the world, as the purest form of popular artistic expression that this land has given birth to.
The photographs are from the archive of Thomas Tsoukalas, who signed the Museological and Museographical Study, as well as the supervisory material of the "Tsitsanis Museum".