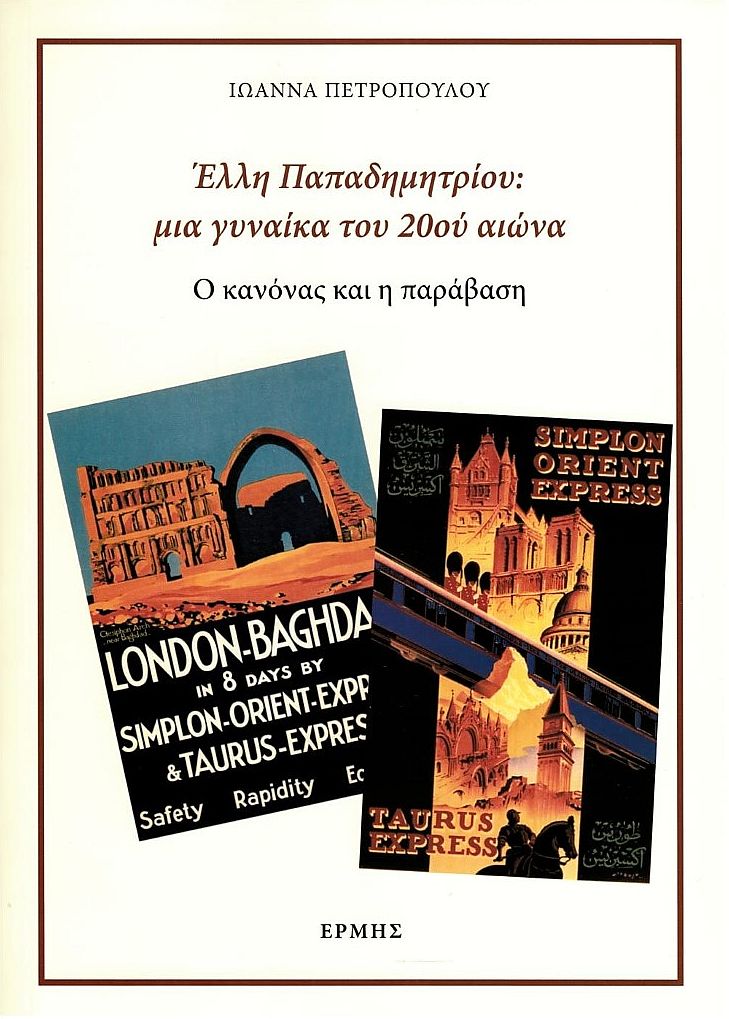 Publication presentation: Elli Droulia
Title: Elli Papadimitriou: A woman of the 20th century- The rule and the transgression. Hermes publications
Author: Ioanna Patropoulou
Publications: Hermes
Category: Biography
Publication year: 2022
Pages: 348
Dimensions: 17 x 24 cm
Publication presentation: Elli Droulia
The life of a special woman
The classification and archiving of the archive of Elli Papadimitriou (Smyrna 1900;-Athens 1993) was completed and presented in the Bulletin of the Center for Asia Minor studies, where it is kept, in 1999 by her biographer and historical author of the book.
Elli Papadimitriou, a special personality with roots that varied geographically, was exposed family in a cosmopolitan environment. He crossed the troubled 20th century, living a novel life. He studied agriculture in England, was active in the Refugee Rehabilitation Committee touring various parts of Greece. He was journaling to the radical. In 1975, her book The Fish of the Aegean was published by Hermes publications, which met with unpredictable commercial success.  As an agronomist she turned to ecology, submitting relevant proposals and ideas. She crossed paths with personalities of the arts and letters of her time, an old friend of Seferis, as well as of politics, sometimes collaborating and sometimes conflicted.
He narrated stories of the uprooting and loss of modern Hellenism in a trilogy: Asia Minor, occupation, civil war. She became known for her work the common word, published in stages in the early 1960s, and in which she records testimonies of individual refugee journeys. He was among the pioneers who introduced oral history to the Greek area.
Elli Droulia is former Director of the Library of Parliament