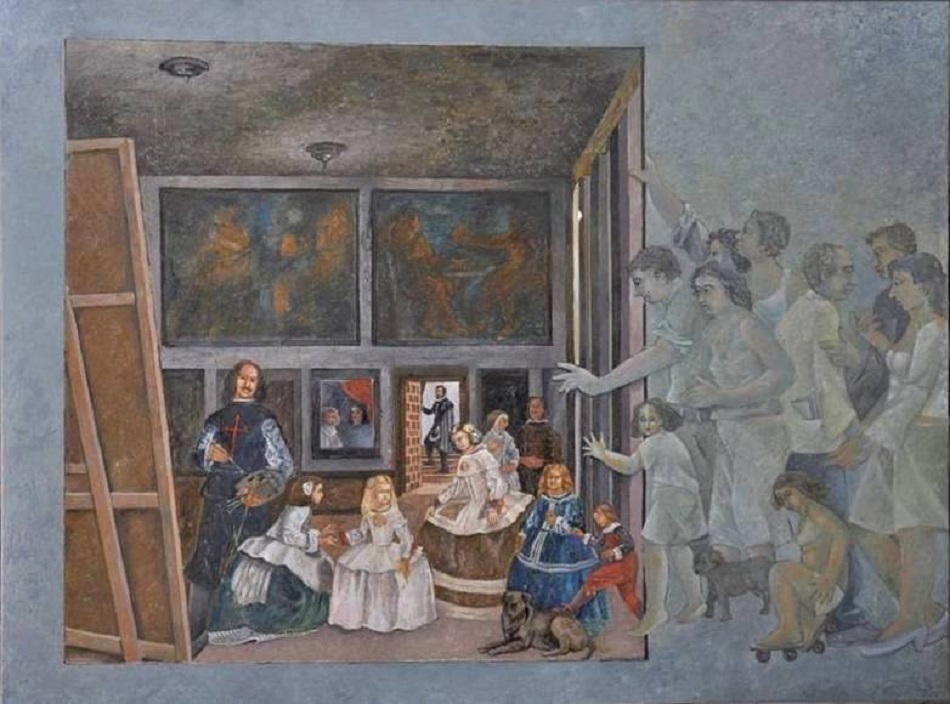 The Municipal Art Gallery of Karditsa of the Municipal Organization of Culture & Sports of Karditsa (d.The.P.P.K.) presents the exhibition: My Fantastic Museum of Stathis Vatanidis.
Stathis Vatanidis was born in Athens (1943). He studied at The Art Students League of New York and is a member of the Chamber of Fine Arts of Greece. He has presented his work in many solo and group exhibitions in Greece and abroad. His works can be found in many collections in Greece and abroad. In this exhibition he presents 35 of his works created in recent years, mainly during the period of the pandemic and confinement. About them, Manos Stefanidis, Professor Emeritus of the University of Athens and curator of the exhibition, points out:
"[ … ] Stathis Vatanidis has built, over the years, step by step and with a lot of effort, a personal world in which love stories or narratives of loneliness are intertwined, moments of joy or suffering of everyday people, images of a city that is constantly changing and yet remains tortuously the same in the background, references to a past that sometimes dominates and sometimes releases, finds of plastics but also small, illusionistic surprises of the ancient promammi called painting.
In recent years, I think, Vatanidis, has created his Opus magnum. In essence, he creates an illustrated history of art, incorporating in his own compositions archetypal details from the classical masterpieces, older and newer, which he met either alive or from books and shocked him. That is, it does what every creator consciously chooses to do, only now that Vatanidis does not diffuse the influence in his personal writing but instead gives it a leading role. So he chooses with humility and sensuality to choose with the Great Masters, but adding his own personal look to those works that in any case evolve through the course of time and magically come to life again under each new look. Every season.
So we do not have in this case a collection of formalistic exercises but rather a small pocket museum with an essential theme the timelessness and durability of painting and as a prize the dialogue of a current Creator with the forefathers he chooses [….] Vatanidis [ … ] deposits here his visual or natural loves, negotiates his ghosts or dreams and, however, playing in an absolutely serious and suspicious way, creates a unity of works that aspire to make every viewer a participant of great art. It is, that is, as if Stathis takes him by the hand and with his well-known kindness and simplicity guides him to the greatest museums in the world. By whispering in his ear the secrets of every masterpiece [ … ]"
The exhibition will be inaugurated by the Minister of Justice, Mr. Konstantinos Tsiaras, on Saturday, December 3, 2022, at 19:30.
On Sunday, 4.12.2022, at 12: 00 There will be a guided tour and presentation of the book: Stathis Vatanidis – my fantastic museum (publications: Nikas, 2022) by the curator Mr. Manos Stefanidis. 
For guided tours to school and other groups, prior consultation with the art gallery (Tel.: 24410 79937 and email: [email protected]).
Exhibition duration: December 3, 2022-January 21, 2023
Opening hours:Monday to Friday 8: 00 – 14: 00