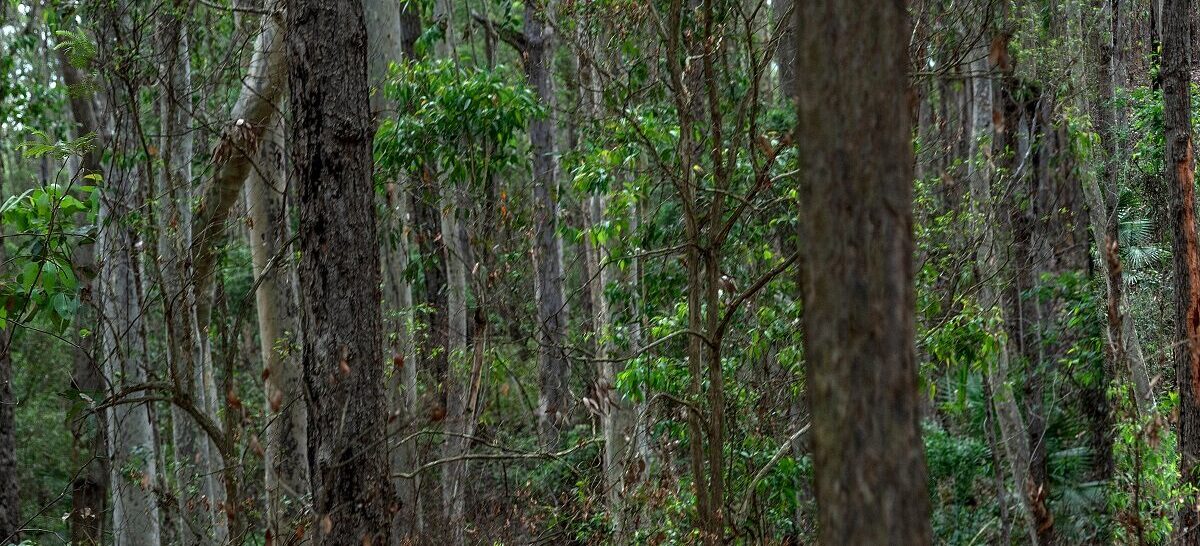 The Municipality of Athens presents a solo exhibition by the distinguished artist Danae Stratou. Organised by theCity of Athens Culture, Sports and Youth Organisation (OPANDA), the exhibitionwill be hosted at the City of Athens Art Centre from 25 May to 10 July 2022.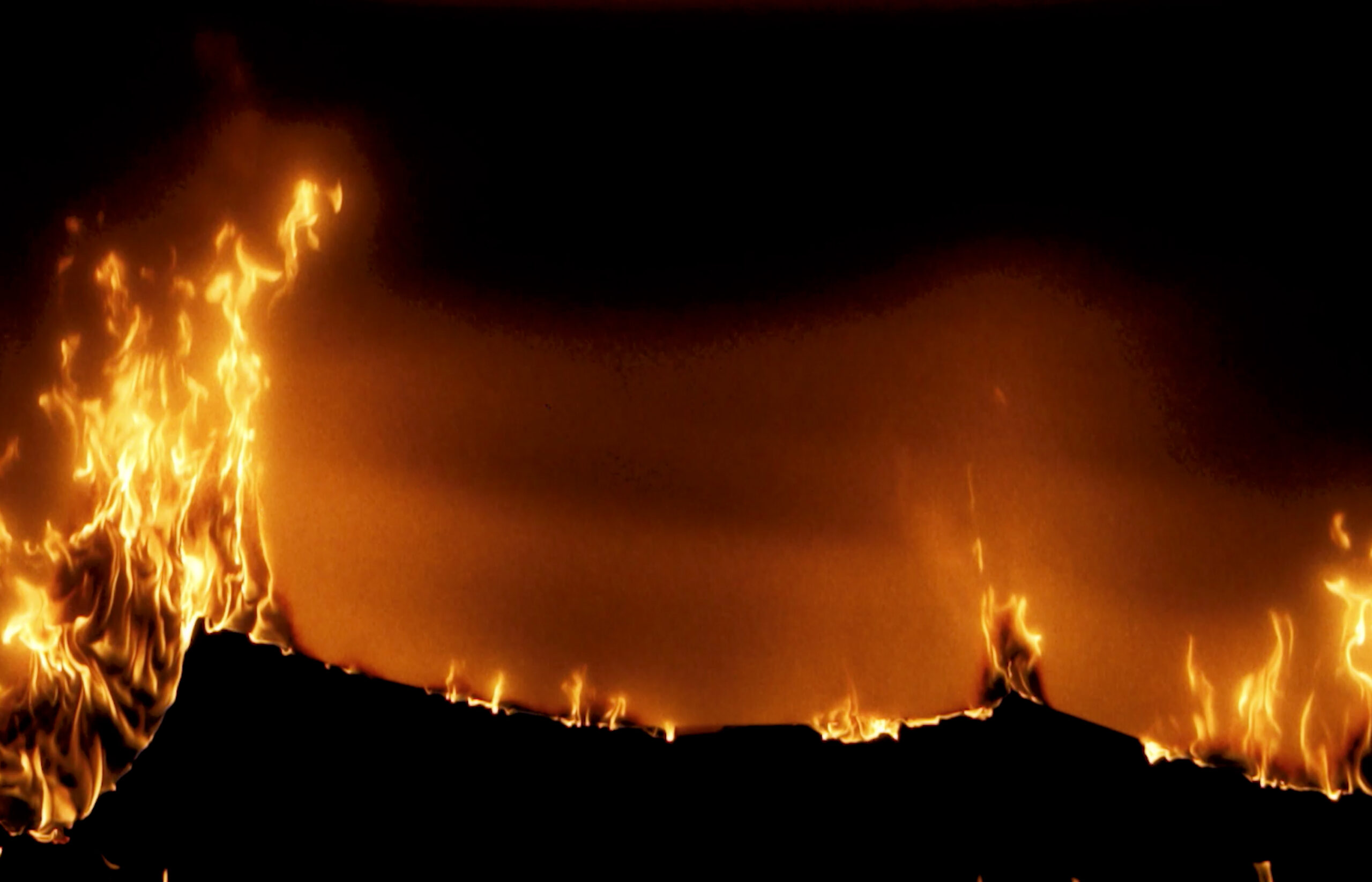 Titled "Burning Issues –Merimbula," the show consists of two installations which dramatically transform the Arts Centre. Stratou constructs an immersive environment, highlighting fire, its symbolism and destructive consequences.Visitors enter a space of spiritual awakening, cleansing and purification. This exhibition by Stratou, who is internationally renowned for her sophisticated large-scale installations, speaks to pressing issues of our time – the urgency of developing environmental awareness and strengthening environmental responsibility.
The two key features in Danae Stratou's exhibition are a healthy forest, in one installation, and a video of a sheet of paper burning incessantly at a very slow pace in the other.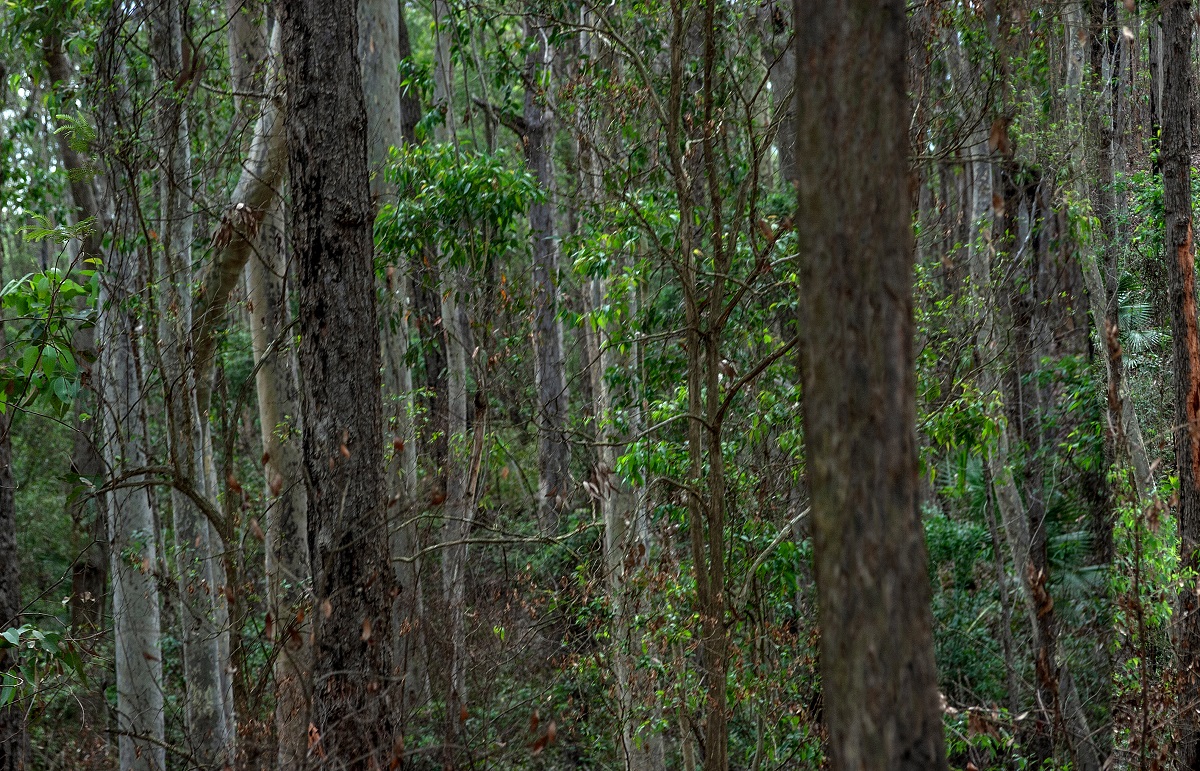 Australia's forests engender a rich symbolism related to the contradictions of modern human society. The Merimbula Forest is a coastal area in south-eastern New South Wales that in 2019 was destroyed by unprecedented forest fires, sparking a heated debate about climate change among communities that had previously refused it. The photographs featured in the installation were taken by the artist in 2010, along with recordings ofAustralian bell magpies, which have now turned silent.
Danae Stratou was born in Athens, Greece. She studied Fine Arts and specialised in sculpture and installation at Central Saint Martins College of Art and Design in London (1983–1988). She taught as Adjunct Professor at the Post-Graduate Programme of the Athens School of Fine Arts (2007–2013).Her work consists of large-scale site-specific art installations and audio-visual environments. She uses a variety of media, ranging from digital and audio technology, video, photography to metal and natural materials and elements. Stratou uses a minimal, geometric visual language and engages in contemporary issues such as the climate crisis, migration, life in contemporary cities, population growth, our relation to the environment, as well as political and social tensions worldwide. From 1997 on, she has been featured regularly in major solo and group exhibitions internationally.
Projects (selection): Desert Breath (1997), one of the largest land art installations worldwide, located in the Sahara Desert; The River of Life (2004), a video installation that captures the ebb and flow of the world's seven largest rivers; Cut–7 Dividing Lines (2007), a photographic installation that investigates the connections between politically or religiously divided parts of the world; Upon the Earth Under the Clouds (2017), her largest site-specific installation in Greece, conceived for the Old Mill and the ancient city of Eleusis. She has exhibited widely, including at the 48th Biennale Arte(Venice 1999); the 1st Valencia Biennial (Spain 2001); La Verriere, Fondationd'entreprise Hermès (solo show, Belgium, 2010); IstanbulCulture Capital of Europe 2010 (Turkey 2010), Adelaide International Festival 2012: Restless (Australia 2012); and at Ιcastica international art festival in Arezzo (Italy 2015).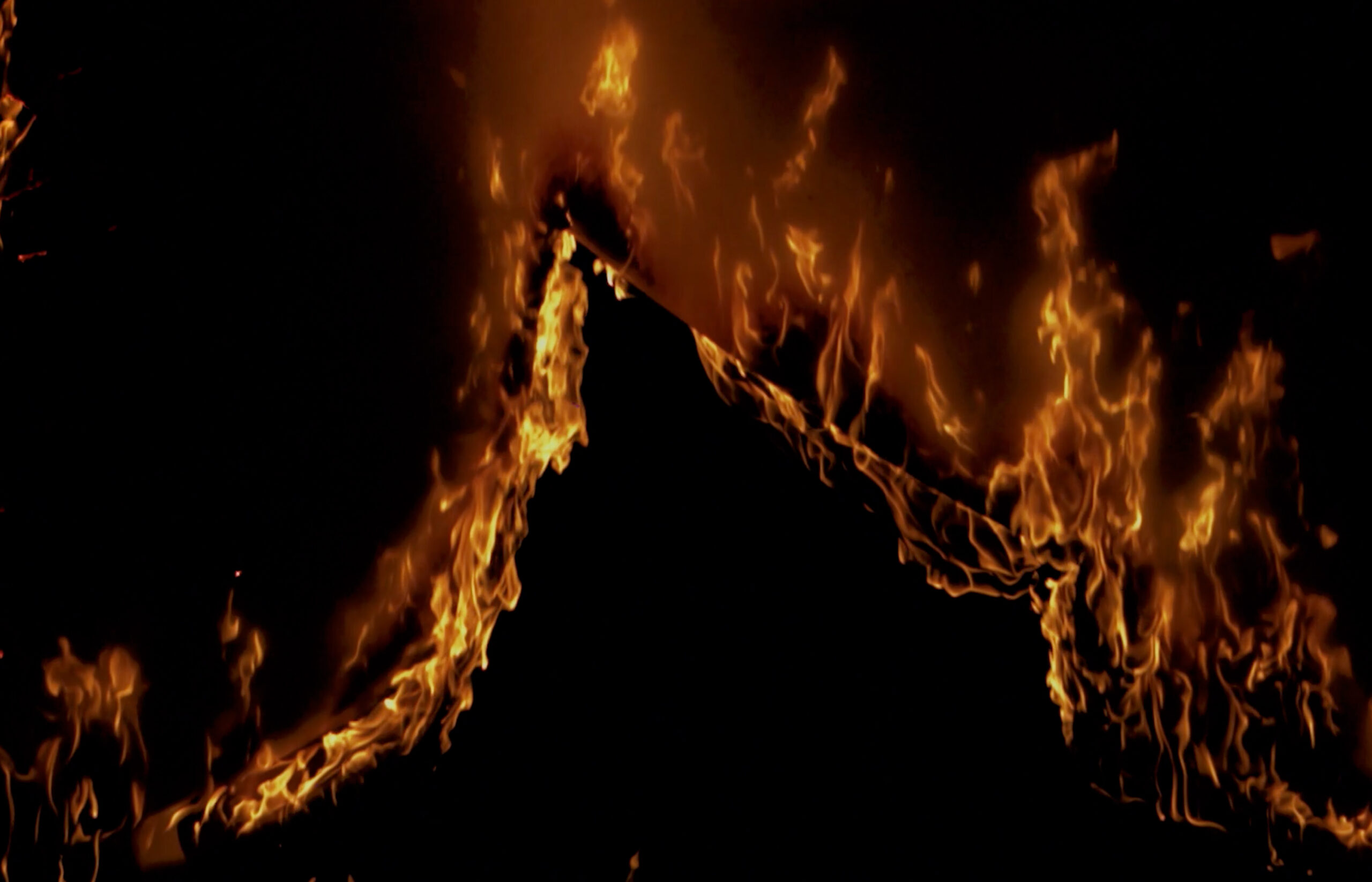 In 2010 she initiated and co-founded the non-profit organisation Vital Space, a global interdisciplinary, cross-media art platform addressing the pressing issues of our time. Since 2016 she has been active in DiEM25 and has played a central role in the implementation of DiEM Voice, the movement's artistic platform, which aims to strengthen the dialogue between art and politics at a broader level.She is Chair ofmέta Centre for Post-Capitalist Civilisation, which works towards breaking with a dystopic present so as to imagine the world anew through art and research.
website:danaestratou.com|opentheblackboxes.org|vitalspace.org
Exhibition curator: ChristoforosMarinos, Art Historian, curator of exhibitions and activities of OPANDA
Architectural design, production planning, lighting design, supervision: Maria Maneta
Video Editing&Sound Composition (Burning Issues &Merimbula): Makis Faros
Video recording (Burning Issues): Panagiotis Tsakas
Research & Production (phase A'): Ines Muñozcano
Image processing(Merimbula): Photolab, Vicky Lemoni
Technical support: Makis Faros, Antonis Gatzougiannis
Photographic Prints(Merimbula): Graphicon
Lighting Installation(Merimbula): Lightson
Lighting Programming(Merimbula): Dimitris Kapetanelis
Stretch Ceilings: Apollon Design
Projection screen: Gerriets
Technical Equipment: Giannis Malatantis
Textiles:  Eirini Lyra
Special Thanks:
With the support: Culture is Athens, PCAI
Private Collection: FadiOtaqui
The Athens School of Fine Artsfor the allocation of Nikos Kessanlis Hall for the video recording of the Merimbula project.
The exhibition will be inaugurated on Wednesday 25 May, 18:00–22:00
Exhibition duration: 25 May – 10 July
Venue: City of Athens Arts Centre
Exhibition hours: Tuesday–Friday 10:00-19:00, Saturday -Sunday 10:00-15:00, Monday closed
Address:ParkoEleftherias, VassilissisSofias Avenue (MegaroMoussikis Metro Station)
Information: (+30) 210 7232604, 210 7224028, www.opanda.gr
Free admission