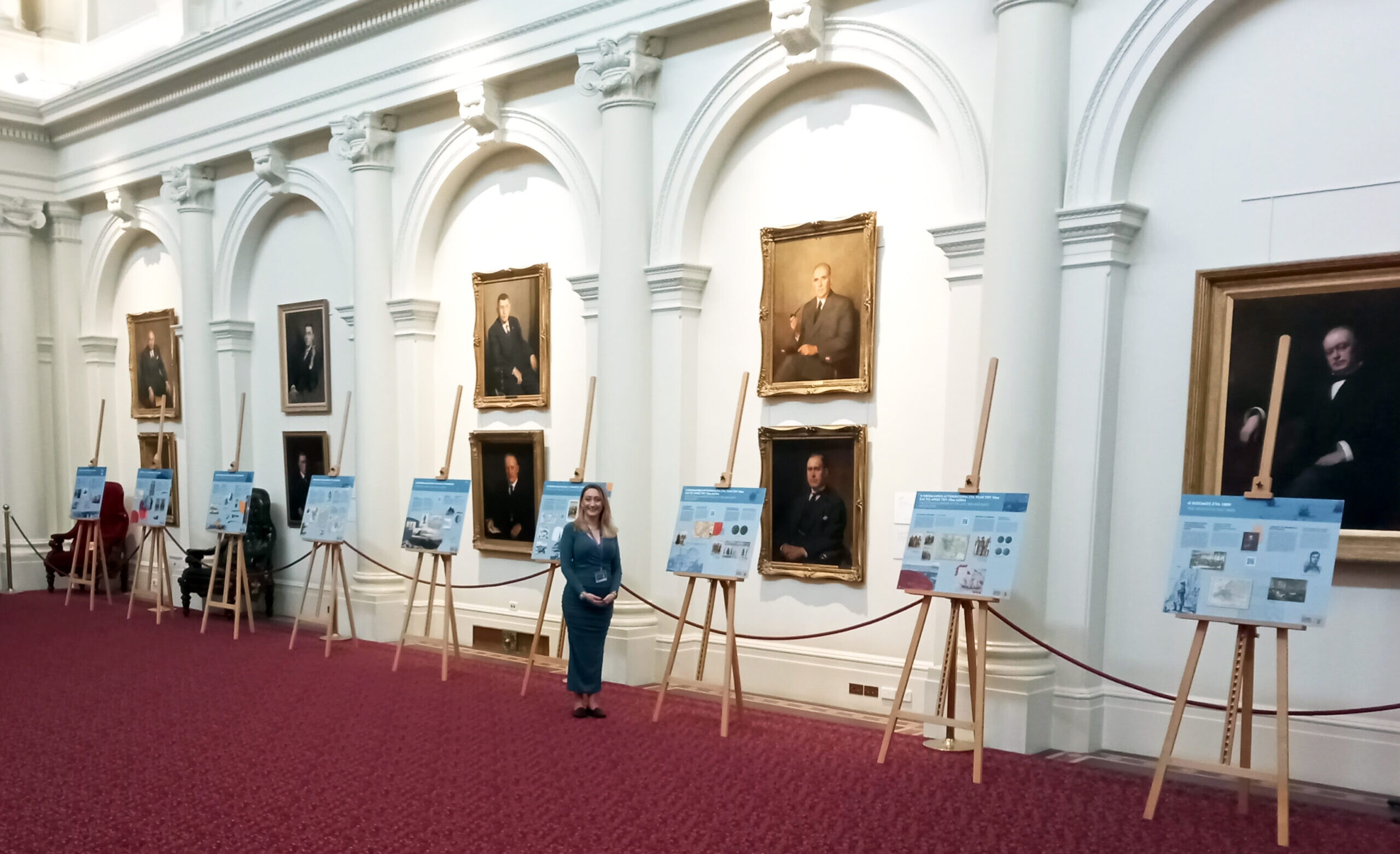 The anniversary exhibition 1821 Crete in the Greek Revolution of the Society of Cretan Historical Studies / Historical Museum of Crete is presented from yesterday (19/5) in Melbourne. The opening event was held in the magnificent Queen's Hall in the Victorian Parliament House, hosted by Opposition Leader Mathew Guy MP and Government Spokesperson Lee Tarlamis MP.
The Historical Museum of Crete was represented by its Deputy Director, Curator of Historical Collections, AgesilaosKaloutsakis, who presented the exhibition to the guests and received a plaque of honor from the President of the Cretan Federation of Australia & New Zealand, Antonis Tsourdalakis.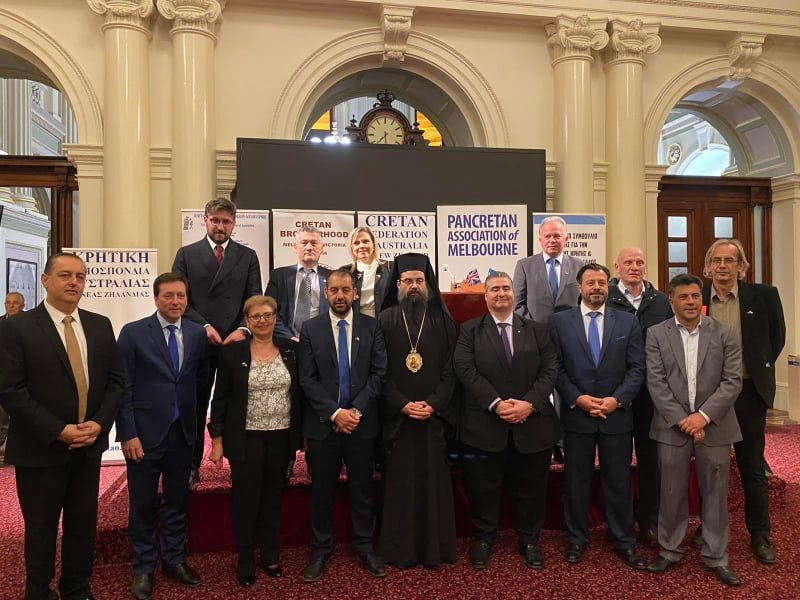 The opening event was attended by the Theophilos Bishop of KerasoundosEumenios, the Consul General of Greece in Melbourne Emmanuel Kakavelakis, the Deputy Governor of Rethymno Maria Lioni, the Delegate Councillor of Hellenism Abroad Kostas Fasoulakis, the Mayor of MaleviziMenelaosBokeas, members of the associations of the expatriate community and the members of the Cretan delegation.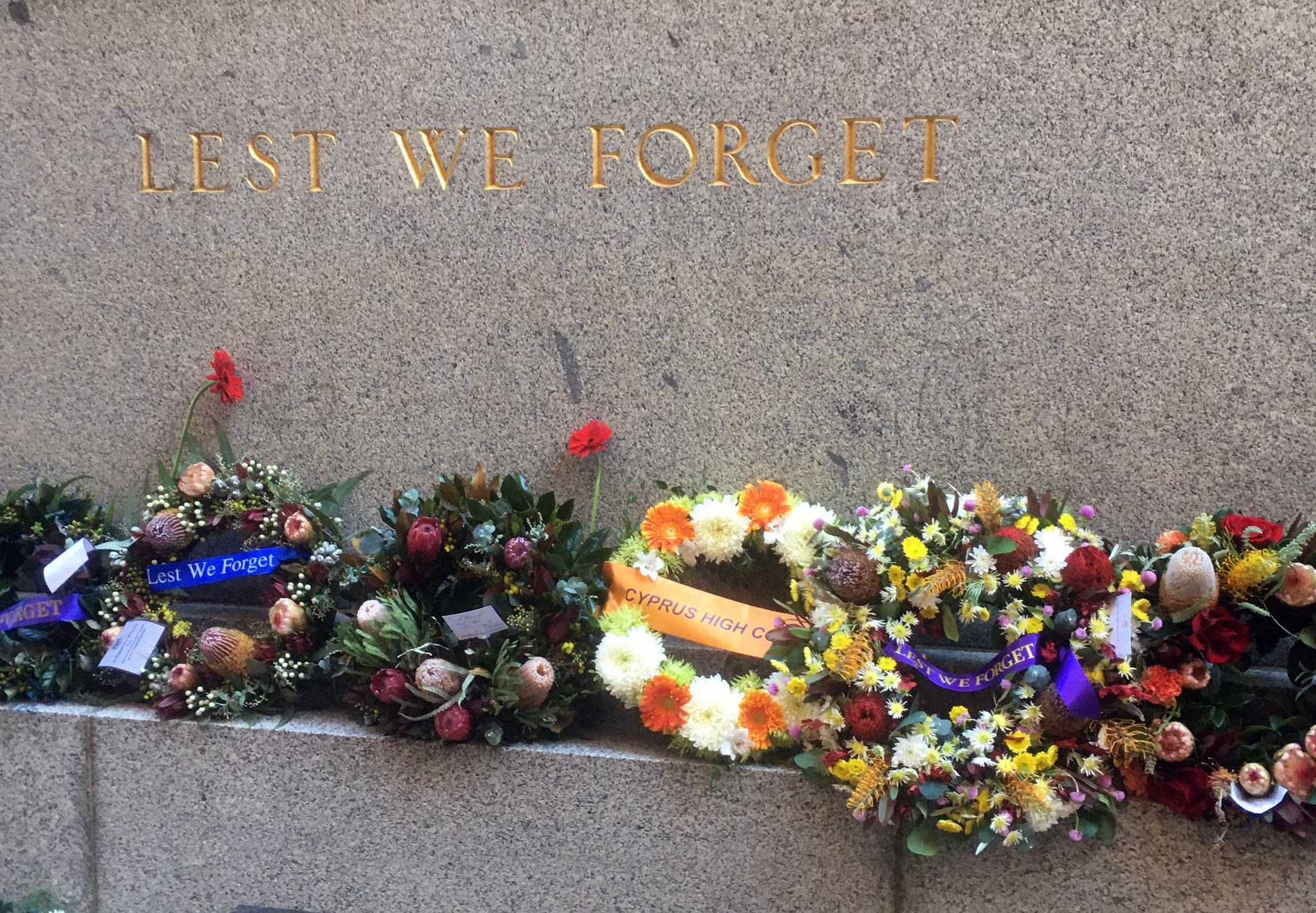 The Cretan Federation of Australia & New Zealand and the Region of Crete with the Historical Museum of Crete commemorate the Greek Revolution and the 81st anniversary of the Battle of Crete in a ten-day program of anniversary events and customary visits to the major Greek communities in Australia. The events began in Sydney (13-16/5), where the first day saw the opening of the H.C.I.M./I.M.C. hybrid exhibition at the evocative The Grand Hall in the heart of the city. After Melbourne, the next stops for the exhibition and celebrations are Darwin and Brisbane.
The digital design of the 1821 Crete in the Greek Revolution Exhibition (indoor version) is offered free of charge by the E.K.I.M./I.M.K. to Municipalities, Institutions, Schools, and Associations in Crete and abroad, where, apart from the presentation in Australia (in progress), the Exhibition has already been held in Florida, USA by the Pancretan Union of America.