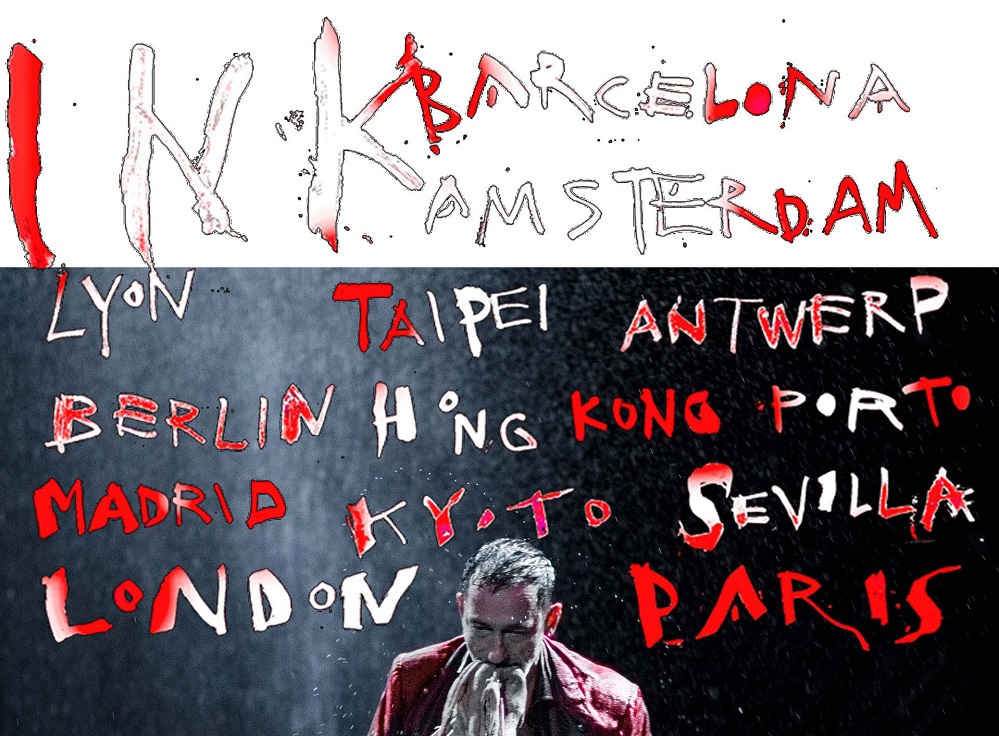 We are thrilled to announce the upcoming INK cities! You can already secure your seat by booking for:
Amsterdam: 14 – 16 July | Julidans Festival
Barcelona: 24 – 26 July | GREC Festival
Lyon: 23 – 26 September | Biennale de Lyon
Antwerp: 12 – 14 October | DE SINGEL
Stay tuned as specific dates and venues for Taipei, Berlin, Hong Kong, Seville, Madrid, Porto, Kyoto, London, and Paris will be announced on our calendar soon.
Over 35,000 spectators have already experienced INK, with over 25,000 tickets sold in Athens alone. The show continues to evolve in each city. We look forward to seeing you somewhere along the road!
"the most important European choreographer, the Greek Dimitris Papaioannou"
–
 Anna Bandettini, La Repubblica, February 2023
"in just a few years, the Greek artist has pulverized rules,
barriers, borders, and a sense of theatrical language"
– Gianfranco Capitta, il manifesto, 22 February 2023

Dimitris Papaioannou is one of the
great composers of scenic images of our time"
 – Catherine Lalonde, Le Devoir, 3 March 2023

"He is a Balzac of dance 
because the human condition is always at the center of his work "
– Stefano Tomassini, Teatro e Critica, 23 February 2023

INK ON PRINT
We are happy to share a digital version of our special evening program created for the Athens performances of INK at MEGARON – The Athens Concert Hall. An edition specially curated by Dimitris Papaioannou that features a text by the great Greek poet Nikos A. Panagiotopoulos, alongside production photographs by Julian Mommert & Nikos Dragonas, as well as a spread of a fantasy journey through art history references for INK.
Click on the left image for the English version and the right for the Greek version of the program book.
DIMITRIS' BOOK OF ETCHINGS AVAILABLE FOR SALE
18 signed copies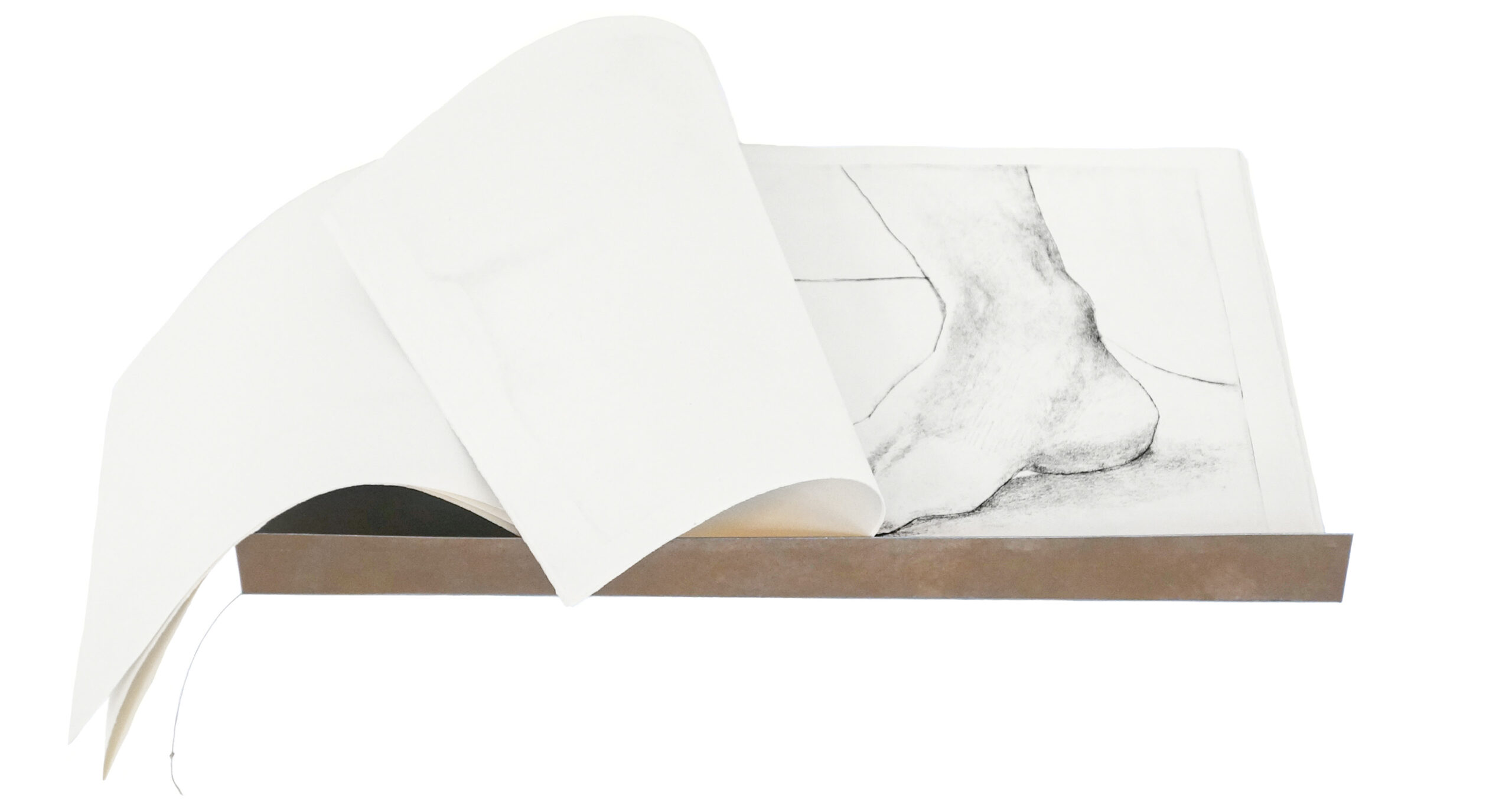 This is the result of Dimitris' introduction to the etching technique, instructed by Euripides Papadopetrakis: A limited edition of 18 signed copies in the form of a hand-sewn book is sold with 10 etchings 30×30 cm. The book and the body in ten parts were showcased in the group exhibition BURR at the Kören process space in Koukaki.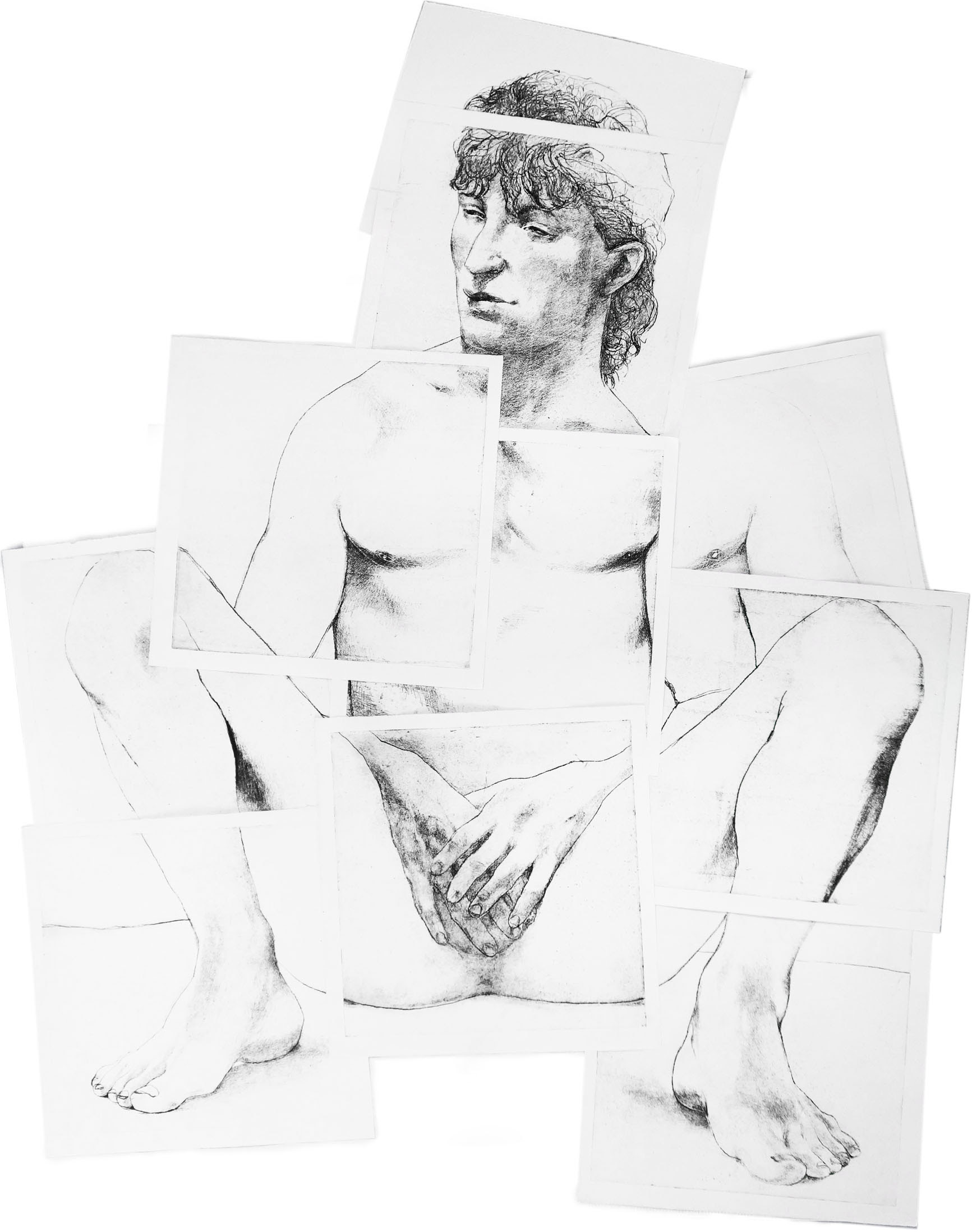 OUT OF THE BLUE, A FAN
Dimitris was selected as the artist to create the emblematic fan for the first Mandarin Oriental Hotel in Greece. The artistic inspiration was drawn from the Mycenaean vases and colors derived from Mycenaean nature.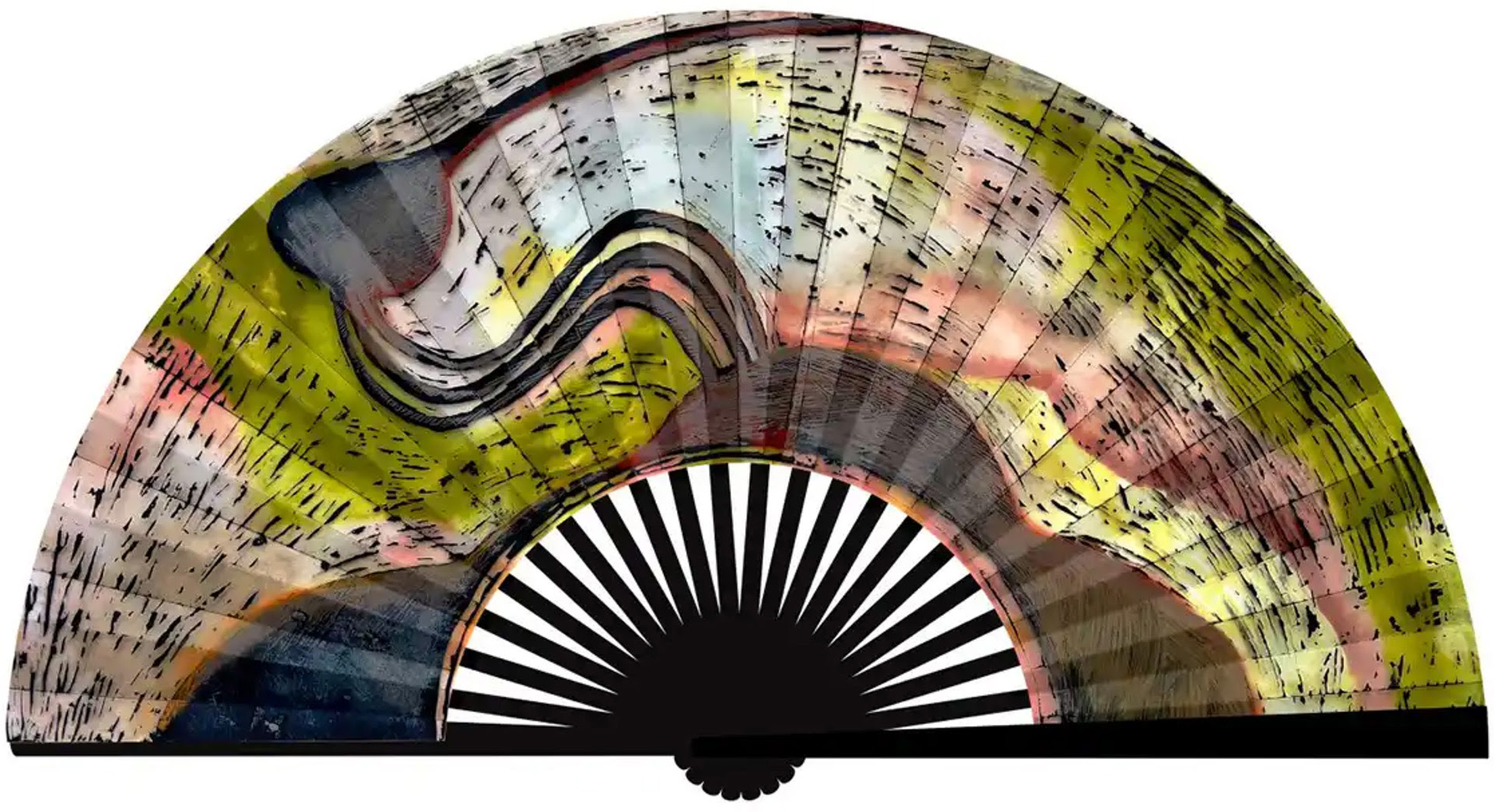 A SPECIAL PROJECT FOR LOUIS VUITTON

Dimitris Papaioannou was commissioned to create a one-night-only special performance to unveil the new High Jewelry collection of Louis Vuitton. This exclusive event was held at the Odeon of Herodion Atticus, situated under the Acropolis, on the 13th of June, 2023. For this occasion, Dimitris assembled a team of 35 Greek artists and reunited with Breanna O'Mara, the leading performer from the productions Transverse Orientation (2021) and Since she (2018).