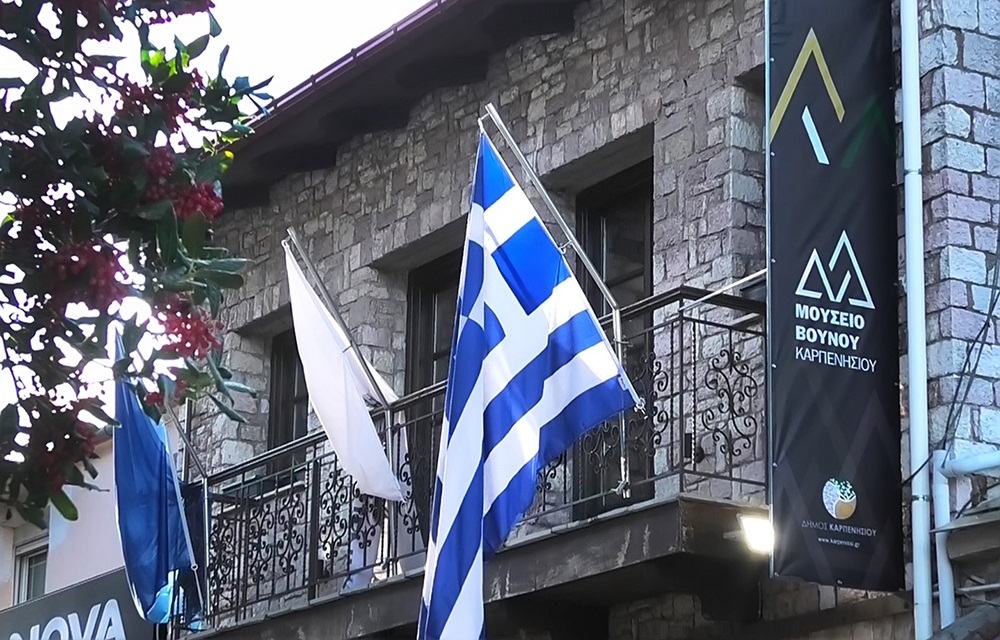 Mountaineering and other mountain activities form a special thematic section. In Greece today there is only one thematic museum for the mountain and everything related to it. It would be hard to think of a more suitable location to host such a museum than Karpenissi, the capital of Evritania, as it is the most mountainous prefecture in Greece, offering locals and visitors alike lush green landscapes and magnificent natural beauty.
At an altitude of 950 metres, in the centre of Karpenissi, the Mountain Museum has been operating since 2018, built thanks to the donations of donors, mountaineers and skiers from all over Greece and with the cooperation of the Hellenic Mountaineering Association of Karpenissi. The Museum is housed in a two-storey building of traditional stone and wood architecture, while the interior design is hospitable, in a modern style.
The collection of the Mountain Museum consists of exhibits related to the history and evolution of mountaineering and skiing. Among them, on the ground floor, visitors can see the equipment of the first mountaineering expedition that raised the Greek flag at 8850 meters on Mount Everest.
The museum, of course, is not only for mountaineers of this level, but also for anyone who loves action, sport and mountain life.
Visitors will also find mountaineering tools and accessories, various collector's editions and rich, rare photographic material from the archive of Yannis Flegas, founder of the ski resort. At the same time, in the multi-purpose room on the first floor, visitors have the opportunity, with the help of modern virtual tour tools, to "find themselves" among the natural monuments of the area.
The role of the Mountain Museum is on the one hand to promote mountain activities, while on the other hand it frames a wider effort of recent years to promote Karpenissi and Evritania, in general, as a place for the development of alternative forms of tourism, with activities such as climbing, waterfall climbing, mountaineering, cycling, hiking and canoeing.
In cooperation with associations and organizations, the Museum organizes educational programmes and hiking routes, in which all those who want to get in touch with the local history and natural beauty of Evritania are welcome to participate.