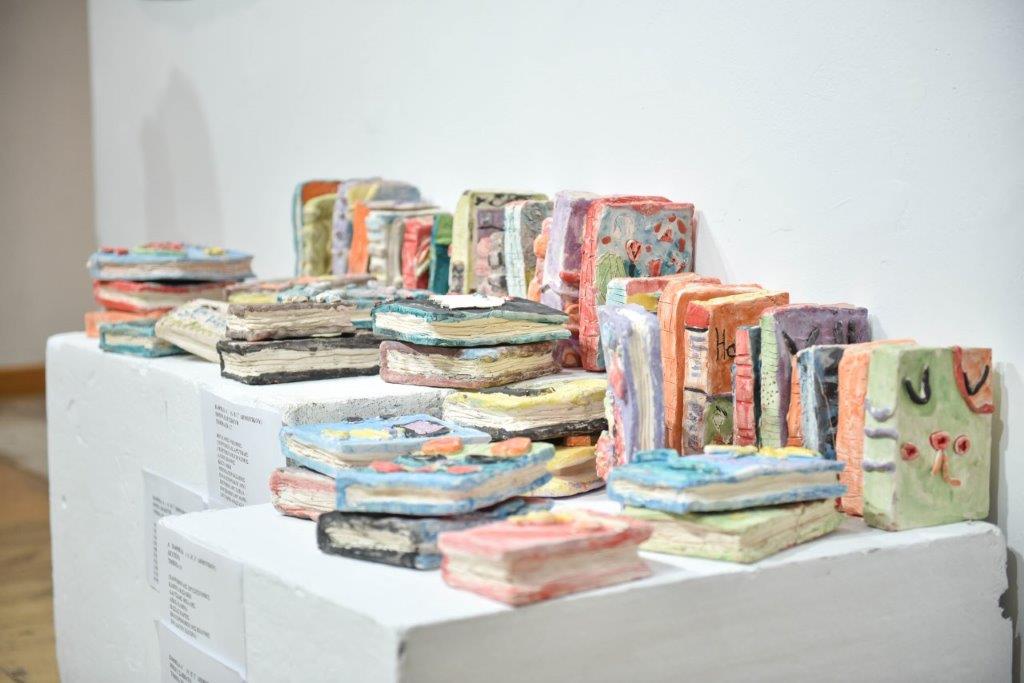 With great success, in the presence of dozens of friends of visual artists, the opening of the annual exhibition of students from the children's and adults' sections of the Municipal Art Workshop of the Municipality of Patras took place at the "Agora Argyri" on Wednesday evening, September 27.
The exhibition is part of the parallel events of the Panhellenic Symposium of Painting and will run until Tuesday 17 October. More than a thousand creations by students from the workshops of painting, ceramics, construction, hagiography and history of art are exhibited.
The workshop is a space for a meaningful encounter with the visual arts and includes sections in different areas and age levels.
The president of the Cultural Organization, Katerina Geropanagioti, on the occasion of the inauguration, pointed out that "The visual and artistic education is constantly being degraded and it is fortunate for the city that there is this structure which contributes to the completion of characters", also noting that "Out of the 450 children who studied in the departments of the visual laboratory, the 300 joined its reduced or zero tariffs". The president of the Cultural Organization congratulated the art teachers whose "work goes beyond the narrow limits of the art workshop as, among other things, they undertook the visual intervention in the historical shelter of Patras, the decoration of the homeless hostel and made gifts for the social tutoring school".
A short greeting was also given by the director of the second chance school at the "Ag. Stefanos" Detention Centre, Michael Karageorgiou, who stressed the importance for the prisoners who participate in this school of the realization of lessons by teachers of visual arts.
The opening was introduced by the head of the Art Workshop Maria Manesioti. The teachers of the Art Workshop, Avramopoulou Iphigenia, Karali Vassiliki, Karatza Anna, Kolokytha Maria, Papadopoulos Ioannis, Stamou Vassiliki, Pantelis Dionysios, Ferentinos Panagiotis, Bressoud Ganaelle, Kanellopoulou Maria, Kontogeorga Panagiota, Methenitis Spyros, Lambrinakos Petros and Giannouli Polyxeni.