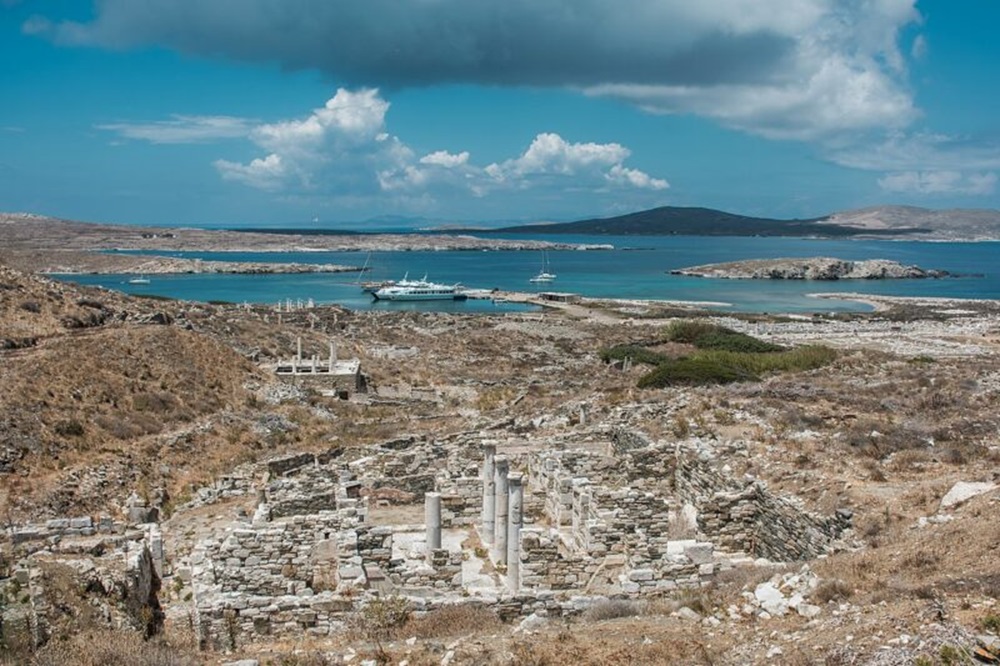 After the extremely successful completion of the programme of events and activities in the summer of 2023, the Ministry of Culture's institution "All of Greece one Culture" returns in 2024 with its fifth edition, which has as its central thematic axis the concept of "conflict". In this context, the Ministry of Culture invites artists and artistic groups to create new works that relate to this theme, which is articulated in four sub-themes running through the fields of political, economic, cultural and mental life:
Internal conflict
Conflict of civilisations
Conflict of interests
Conflict in wartime.
The 2024 programme will be made up of proposals selected by a Special Evaluation Committee of the Ministry of Culture, following an open call for proposals addressed to cultural institutions operating in the form of Urban Non-Profit Organisations (NPOs).
Proposals will be submitted electronically through the Register of Cultural Entities (https://drasis.culture.gr/index.php/allofgreeceoneculture-gno) from Monday 4 December 2023  till Monday 22 January 2024.
Each proposal must combine at least two of the six areas:
Music (all genres: classical, contemporary, traditional, etc.)
Theatre (all genres: prose, puppetry, shadow theatre, etc.)
Dance (all genres: classical, contemporary, etc.). Requires original music or adaptation/re-arrangement of existing music
Musical Theatre (Original music required)
Visual Arts/performance (all genres: painting, sculpture, photography, etc.)
Performances/activities for children and teenagers
For the visual arts proposals, the exhibition may cover the entire period of the programme, while the second required art will be presented up to two times.
The Special Evaluation Committee for 2024 covers the whole spectrum of the arts and is as follows:
–Giorgos Koumentakis – President of the Committee, Composer and Artistic Director of the GNO
–Dimitris Maragopoulos – Composer, Head of the "Bridges" Cycle of the Athens Concert Hall, Professor Emeritus of the Ionian University – Music and Performing Arts
– Konstantinos Chatzis – Director
–Dafnis Kokkinos – Dancer, Choreographer, Director of KSOT
–Syrago Tsiara – Art Historian, Deputy Director of the Museum of Contemporary Art MoMus
–Νatassa Triantafylli– Director
–Anastasia Gkadolou– Archaeologist, General Director of the Archaeological Museum of Thessaloniki
On behalf of the Ministry of Culture, they participate in the Committee without the right to vote:
-Professor Anna Panagiotarea, Journalist, Advisor to the Minister of Culture.
–Dimitra Filiou, Archaeologist, Deputy Head of Department of Archaeological Sites of the Directorate of Prehistoric and Classical Antiquities of the Ministry of Culture
The evaluation of proposals will start on Tuesday 23 January 2024 and will end on Friday 16 February 2024. The results will be announced by 22 February 2024.
The programme of the institution "All of Greece One Culture" for 2024 will take place from 1 July to 31 August 2024 at archaeological sites, monuments and museums throughout the country, selected by the Evaluation Committee in cooperation with the competent services of the Ministry of Culture, in accordance with the provisions of Law No. 4858/2021.