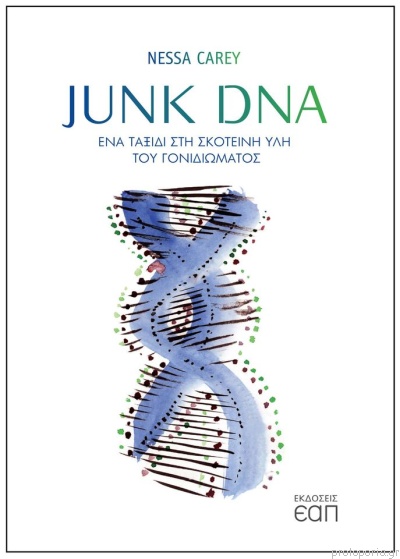 Title:
Junk DNA: A Journey Through the Dark Matter of the Genome
Author:
Nessa Carey
Translator:
Vasiliki Kalotychou et al.
Genre:
Biology – Medicine
Publisher:
Hellenic Open University
Year:
2020
Pages:
376
Dimensions:
24 x 17 cm
Nessa Carey, Professor of Biology, gives us a comprehensive and fascinating introduction to the concept of non-coding DNA and its decisive role in a variety of phenomena, innovative research and therapeutic approaches. As we have only started to decipher the secrets of the "junk" DNA during the last years, this book is an exciting guide to the history and the challenges of this rapidly emerging field of contention around the secrets of junk DNA.