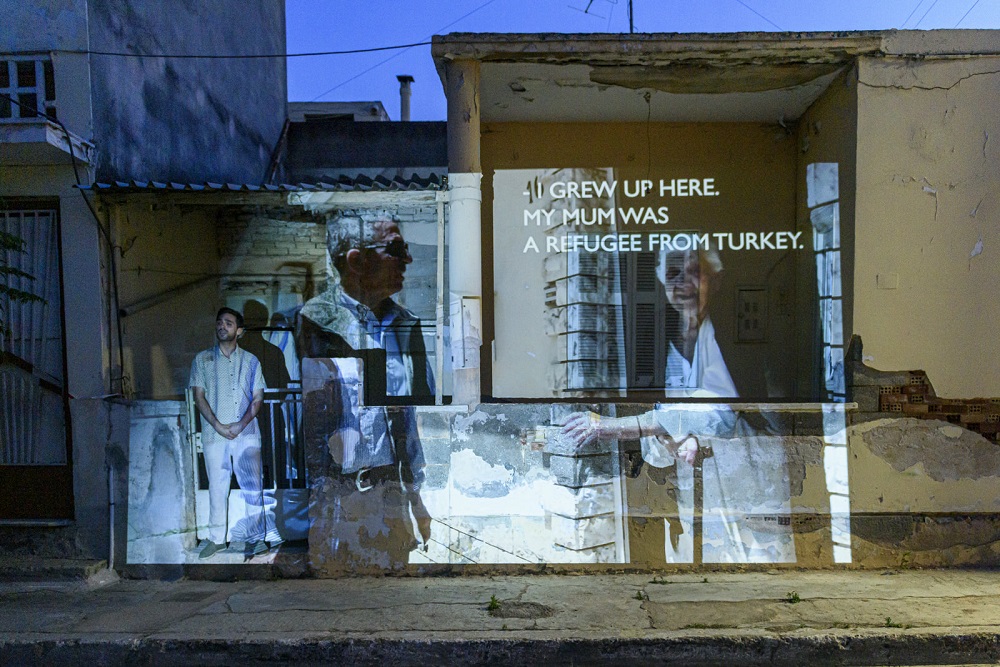 Mystery_13 E_FYGA Asia Minor, The Walking performance of the 2023 Eleusis European capital of Culture, attended last September by more than 1000 spectators in just six days, returns to the settlement of ANO Eleusis on Friday 11 and Saturday 12 November with free admission, as part of the action Mystery_56 3rd meeting culture 2030.
Mystery_13 E_fyga Asia Minor directed by Yolantas Markopoulou is a chronicle of history starring the inhabitants of ANO Eleusis, descendants of the Asia Minor people of the refugee settlement, which was presented for the first time at the Synikismos Festival 2019. The small refugee houses and the dead-end alleys silently bear witness to the memories of the great uprooting. Tesserae of short stories compose the mosaic of the performance, which moves between fiction and documentation. The personal testimony of one becomes at the same time the story of many. Participants and audiences face the origin and heritage of Asia Minor through radios, televisions, music and video documents, which remain unmatched for a hundred years-a live broadcast that continues in perpetuity and is passed on to the next generations.
Behind the peeled walls, the abandoned courtyards and the newly built duplexes, a new version of history is revealed, which is submitted for the first time, through an original stage composition that utilizes expressive means of visual and Performing Arts and digital technology.
Conception-Direction: Yolanda Markopoulou
Dramaturgy: Ioanna Valsamidou
Collaboration in dramaturgy: Thanos Tsakalidis
Video Design: Erato Tzavara & Yolanda Markopoulou
Music composition: dorόs
Costume Design: Paris Mexis
Research: Τhe team
Technical Directorate: Nikos Charalambidis
Production Manager: Vicky Strataki
Performance photos: Elina Yunanli
Production run: POLYPLANITY Productions
Actors: Ifigenia Karamitrou, Thanos Tsakalidis
Live music: dorόs –Nicolas Angelopoulos (lute, politiko lute), Dimitris Brentas (clarinet, Ney, Kavali), Alexis Nonis( darabouka, Bedir, pitcher, cajon, Kalimba), Nikos Skafidas (violin), Christos Syrgelos (oud)
The members of the Association of Asia Minor Eleusis participate (alphabetically): Grigoris Asimakopoulos, Voula gemela-Kalaskani, Georgia Giagtzoglou-Antoniadou, Marina Daskaso, Froso Karakitsou, Maria Lioura, Maritsa Michailou, Periklis Michailos, Katy Saritziotis, Vasso Sfika, Vangelis Tsakiroglou, Eugenia Tsolaki and the late Archonto gemela-Marouga
With the support of the Museum of history and folklore Association of Asia Minor Eleusis and mind the fact.
Days: Friday 11 and Saturday 12 November
Start time: 19.00
Meeting place: Museum of history and folklore Association of Asia Minor Elefsina
With English surtitles
Free entrance