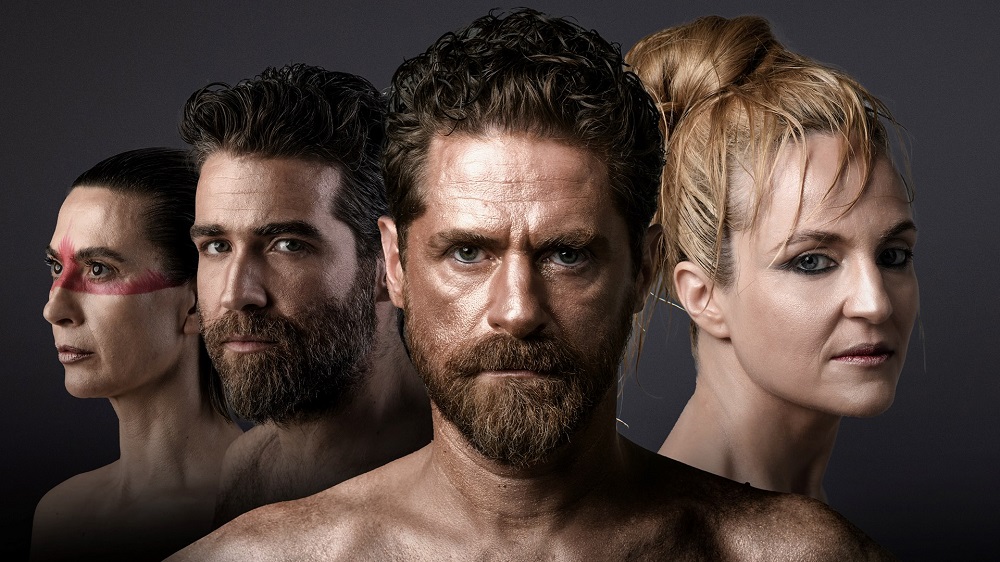 The cycle of the theatrical performances of the Patras International Festival opens at 9.30 in the evening on Wednesday 28 June, at the renovated Municipal Summer Theatre of Ritsos Street (Pampeloponnisousiou), with the presentation of Euripides' tragedy "Bacchae".
The play is directed by Elena Mavridou with two important actors sharing the main roles of the tragedy. Dimitris Lalos as Dionysus and George Christodoulou as Pentheus.
The performance takes an interpretive approach to the play and explores the Dionysian mania or "Bacchae" using Euripides' discourse, the combination of modern and traditional music, and a kinesiology based on the Anasternaria ritual, which is probably a survival of religious practices from the cult of Dionysus.
Drawing on their personal experience and participation in the Anasternaria events, musician Giorgos Mavridis and director Elena Mavridou combine elements of the event, related to the Bacchae, with contemporary music. A dynamic version of Bacchae with its roots deep in tradition.
Combining live the natural sound of the lyre and the bagpipe with the soundscape and sound design of modern music technology, in a stage space where the materials of nature, such as wood, water, straw, mix and converse with modern, synthetic materials, we are gradually led to the Bacchae of Euripides' play. As the tragedy unfolds, the actors' bodies are released into a rapturous dance, abolishing theatrical boundaries.
What is left in the end for the audience and the heroes when the music stops and we are asked to contemplate the impasse of our human existence? Is Dionysus alive today?
Perform: Dionysus – Dimitris Lalos, Cadmus – Thanasis Dovris, Pentheus – George Christodoulou, Doulos – Stergios Kontakiotis, Angelos a' – George Triantafyllidis, Angelos b' – Dimitra Kuza, Agave – Elena Mavridou
Dance: Kiki Karaiskou, Dimitra Kouza, Sofia Koulera, Christina Mariano, Mariam Rouhatze
Musicians on stage: Giorgos Mavridis, Vassilis Koklas
Director – Elena Mavridou, Translation – Theodoros Stephanopoulos, Music – Giorgos Mavridis, Set – Costumes – Dimitra Liakura, Movement – Betty Dramisiotis, Lighting – Pericles Mathiellis, Dramatist – Katerina Diakoumopoulou, Assistant Director – Petros Alafouzos, Assistant Costume Designer – Eugenia Bourda, Video Thomas Palyvos.
Pre-sale on viva.gr and at the theatres' box offices
Offer valid [limited number of tickets from viva.gr].
Ticket prices: 20 €, 17 € [ unemployed, student, student, over 65, disabled]
-Counter of the D.P.E.ThE.  Patras +30 2610.273.613 JOE RECORDS, (Karaiskaki 134, Patras, tel. +30 2610.620.673), – RODOPOULOS Bookstore (Korinthou 274, Patras, tel. 2610.273.287), – JOE RECORDS, (Patras, Patras, tel. 2610.273.287), – RODOPOULOS Bookstore (Korinthou 274, Patras, tel. +30 2610.273.287)