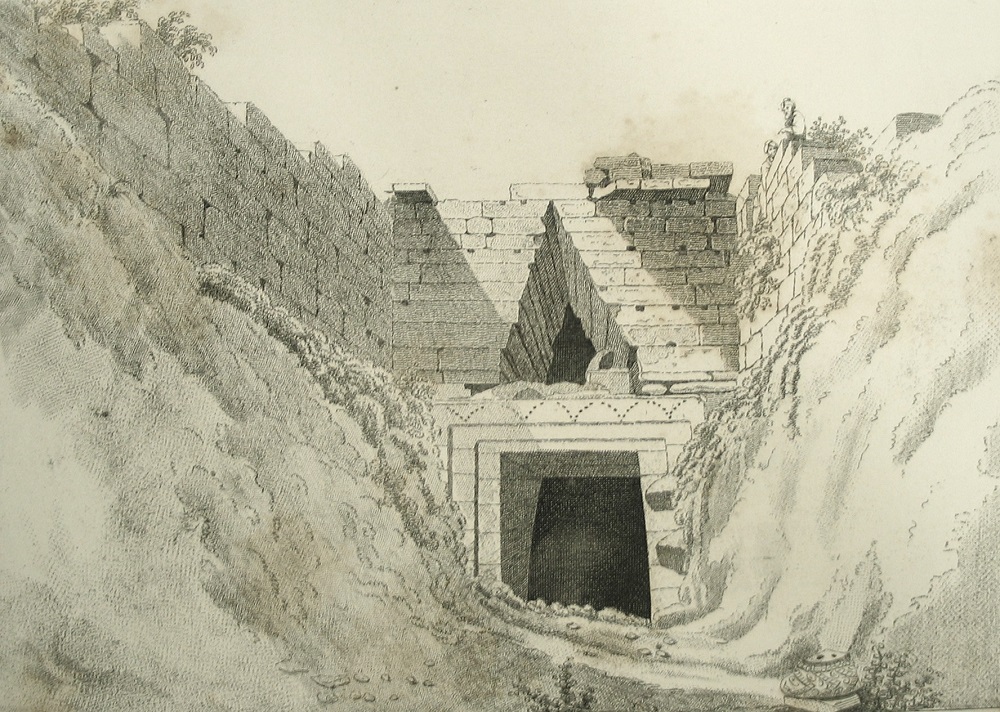 The Unseen Museum is the successful action of the National Archaeological Museum that showcases selected antiquities from the world of warehouses.
After dozens of wonderful objects presented so far, the unseen Museum welcomes "The Secret Of The Treasure of Atreus". It is a fragment of an architrave from the facade of the monument, with relief Mycenaean motifs and curiously engraved mid-18th century AD which seems to have been made by the priest of the nearby village (Harvati). The marble fragment was found in the chapel of St. George of Mycenae along with other antiquities, where it was collected from the soil of the monument in 1758 by a priest, who wanted to protect it, 63 years before the Greek Revolution. Along with the architrave are presented two more fragments of the impressive stone decoration of the treasure of Atreus, which are joined with other parts that are today in museums abroad. The precious fragments are shown in the "Hall of the altar" (venue. 34) from Tuesday 7 March to Monday 8 May 2023.
On March 19, April 2 and 23 and May 7 on Sunday, as well as on March 15, April 5 and April 19 on Wednesday, at 13:00, archaeologists of the museum welcome visitors to the exhibition area and talk with them about the unknown Chronicle of the first systematic excavation of the largest vaulted tomb of Mycenaean times, as well as about the adventures of its finds through the centuries.