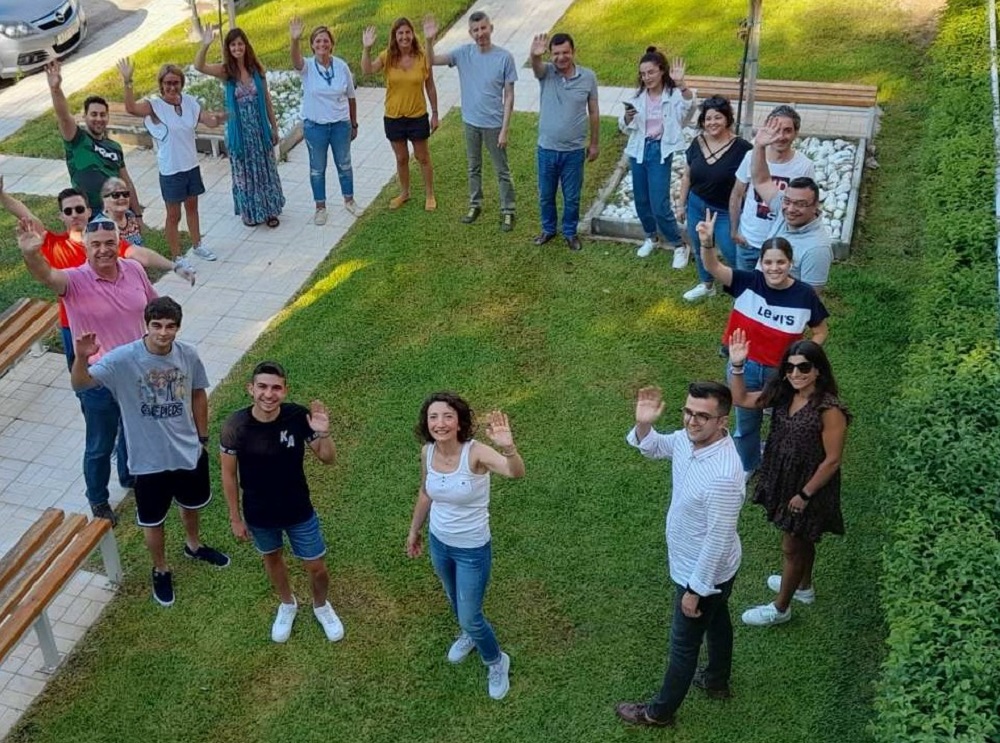 A group of thirty-three (33) professors, researchers, students, public officials and young farmers, hosted in Patras the Laboratory of Sustainable Waste Management Technologies, of the School of Science and Technology of EAP, in the framework of the program "Green and Smart AGRO Youth" (ERASMUS+ KA1 Mobility of Youth Workers) between 12 and 19 September 2022.
The participants came from Greece, Turkey and Portugal. The project was coordinated by the Izmir Region and the Izmir Institute of Technology was also involved.
Turkish participants presented applications of smart agriculture, geothermal energy, aeroponics, hydroponics, renewable energy technologies in greenhouses and other best practices of sustainable agriculture from the Izmir Province. Among others, the application of wireless sensor network in agricultural irrigation and instant visualization project with digital pheromone trap were presented, and a presentation of plant cultivation studies in a special education school was also made.
The Hellenic Open University, with the contribution of the Director of the Laboratory of Sustainable Waste Management Technologies, Professor Ioannis Kalavrouziotis and the Associate Teaching Staff member of the Hellenic Open University, Dr. Peter Kokkinou, presented a new wastewater and biosolids treatment technology and a decision support system for the safe reuse of wastewater and biosolids in agricultural applications that it has developed and which is already available. George Salachas, Professor of Plant Physiology and Nutrition at the Department of Agriculture and Dean of the Faculty of Agricultural Sciences of the University of Patras, presented case studies of smart agriculture effectors. The students were further familiarized with the topic of fate and transport of pharmaceuticals in the environment.
In addition, the students had the opportunity to watch a demonstration of the use of a spraying drone, as well as to learn about current technological developments in the field of Precision Agriculture, while they also attended laboratory exercises.
The participants were guided to the Archaeological Museum of Patras, the archaeological site of Voudeni, the city's castle and the historic Ahaia Klaus winery.
The Turkish students were accompanied by the Vice Rector of the Institute of Technology of the University of Izmir, Professor Alper Baba. The foreign participants were hosted by the Director of the Laboratory of Sustainable Waste Management Technologies, Professor Ioannis Kalavrouziotis, while the project was supervised by Dr. Petros Kokkinos, postdoctoral researcher and member of the Associate Teaching Staff of the Hellenic Academy of Sciences.