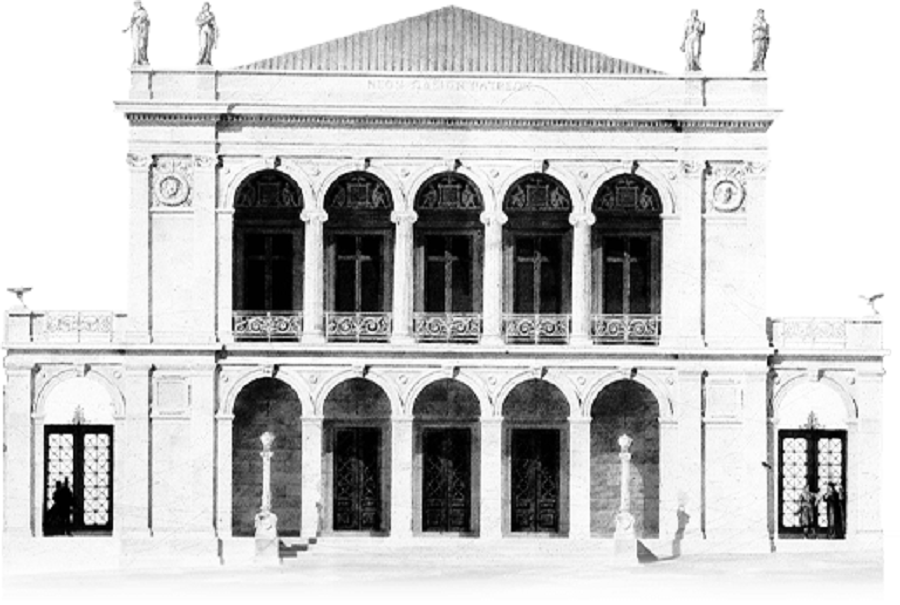 The militant mobilizations of our students on the occasion of the provisions of PD 85/2022 could only have the support of the Association of Teachers of the school from the first moment they were manifested. Our support was strengthened when their just demands were articulated in forms of a noble struggle that "married" creative artistic expression with the ideals of Democratic assertion of their rights in relation to their educational and professional development.
Let's not forget that art and culture are identified with political consciousness. The essence of art is a political act, but in its terms. And these conditions are observed by the students-tomorrow's artists in their present struggle. It seems, despite the fact that the official State for many years now has taken care to maintain the educational environment of the Performing Arts unsystematic, however this manages to initiate with the existing structures its students in the Nama of artistic and social behavior that refers to the spirit of "the Land of the Muses"…
But in the modern "Land of the Greeks" it seems that it is very easy to disturb by a Presidential Decree the regularity of the educational act that heals the foundation stone of the country's cultural superstructure, civilization. Is this because Fr.D. the statements of the prime minister rather demonstrate this, as fire engines and in the middle of the pre-election period come to redefine the issue through an upcoming legislative regulation. Obviously, it's a step forward, even as a statement from social media…
The issue of artistic education, however, is a key issue, as it has a direct connection with aspects of the economic, social and spiritual fabric of the country, and cannot be exhausted in legislative regulations and managerial mentalities. It requires a serious, holistic and systematic approach and certainly takes time. The state must immediately and with the logic of urgency to make further moves that prove in practice that it does not use the outdated tactics of promise but that it shares the anxieties and visions of the artistic space.
In this context, we support any possible militant effort of our students that respects democratic principles/values and artistic vision/ideal. With a sense of pedagogical responsibility, however, we support their inalienable right to continue to study their art with excess momentum, passion, responsibility and dignity.