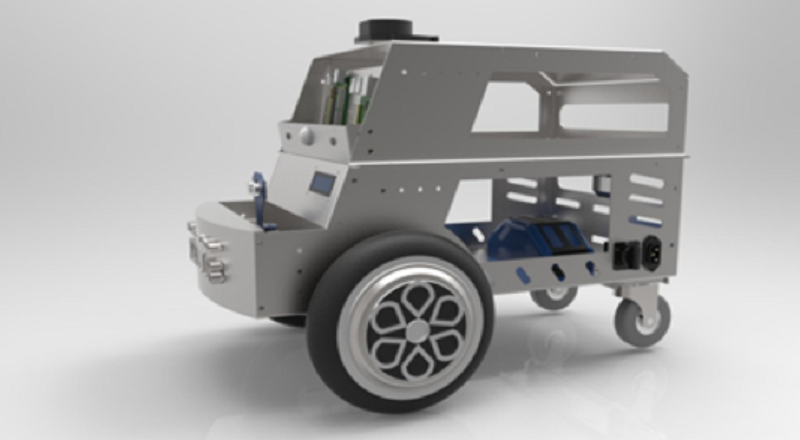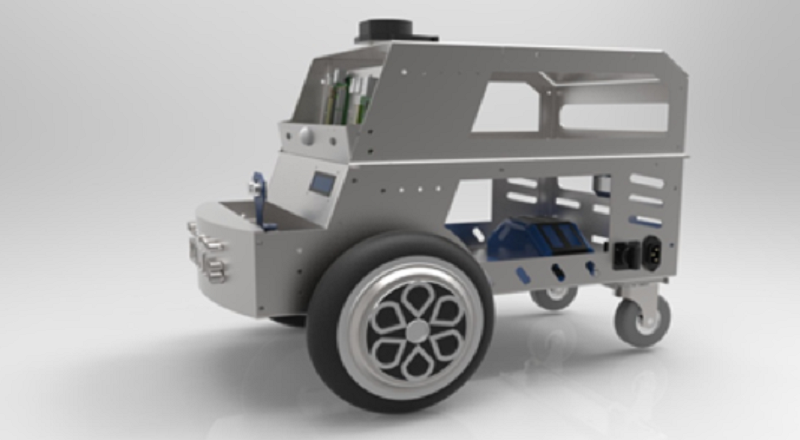 KELM, an object transfer robot developed by students of the program
Title: Robotics

Scientific Discipline:
Computer Science
Electrical Engineering
Mechanical Engineering
University:
International Hellenic University
Language:
Greek
Duration:
Full-time: 3 semesters
Part-time: 5 semesters
Application deadline:
24/9/2021
For more information on the program and the application procedure, you may visit the websites:
Description
The Postgraduate Program in Robotics of the Department of Informatics, Computer and Telecommunications Engineering aims to provide a good basis for understanding both the basic theory and the practical applications related to modern robotic systems; systems which have a central role in the technological and economic revolution which is already underway.
The course covers all the basic technologies of Robotics, from Autonomous Systems and Robotic Vision to Machine Intelligence and Virtual Reality. Emphasis is placed on technologies that are of interest to the Greek industry and entrepreneurship, such as Embedded Systems and Virtual Reality, but also on actions relating to education. The program is open to Secondary Education teachers who wish to help the dissemination of knowledge about robotics to their schools.
The Postgraduate Program was designed to achieve the following objectives:
To provide training in Robotics aiming at a range of subjects.
To adequately combine theoretical teaching with practical and laboratory practice
To provide opportunities for developing a deeper understanding of themes related to the industry, education or research, through the diploma thesis.
Target Audience:
The Postgraduate Program in Robotics is addressed to graduates of Departments of Informatics and Computer Science, Electrical Engineering, Automation, Electronics, Mechanical Engineering, as well as graduates of Schools of Science. Applications from graduates of other Departments are examined on a case-by-case basis.
Tuition fees: 2400 € (exemptions from tuition fees are offered based on current legislation)
Classes are taught twice a week, in the afternoon.
Applications – supporting documents:
The supporting documents that must be submitted are the following:
printed application
detailed CV
Copy of degree/diploma (with the corresponding certification of recognition from DOATAP, if from a foreign university)
Detailed List of Grades Certificate
Two letters of recommendation
Proof of English language proficiency, B1 level (at least)
Thesis summary (if carried out)
Scientific publications or distinctions (if any)
Proof of work experience (if any)
Proof of participation in European exchange programs (if any).
The supporting documents may be submitted to the Secretariat of the Department of Informatics, Computer and Telecommunications Engineering of the International Hellenic University in Serres or sent to the address: Secretariat of the Department of Informatics, Computer and Telecommunications Engineering (MSc in Robotics) International Hellenic University, Serres University Campus – Terma Magnesia 62124 Serres
Postgraduate Program Secretariat: Ms. Evi Marantidou, tel. 23210-49341, email: [email protected]