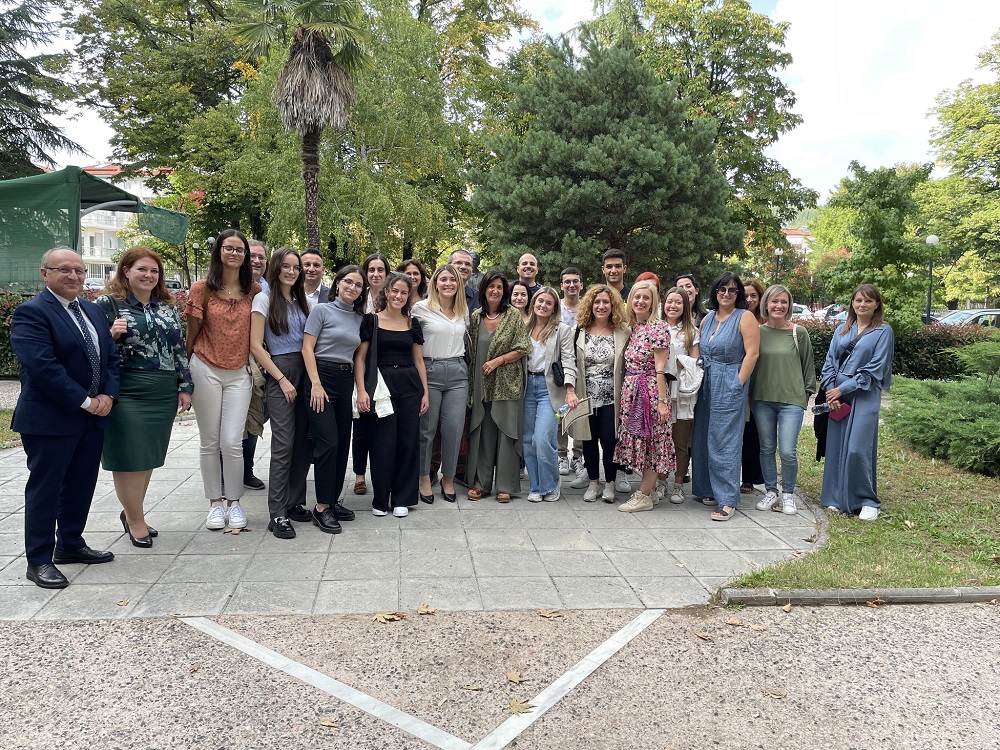 Title: Msc Health and Environmental Factors
       
Scientific Discipline:
Medicine
University:
Aristotle University of Thessaloniki
Language:
Greek
Description
The subject of the inter-institutional Postgraduate Program "Health and environmental factors" is the postgraduate teaching, research, training and specialization of new scientific potential in health and Environmental Sciences. Special emphasis is placed on the acquisition of knowledge and competencies in basic and applied laboratory and clinical research. Purpose of MSc is the study of the influence of environmental factors on various human diseases is a foundation stone in the understanding and elucidation of their etiopathogenesis and pathophysiology. Most diseases of modern society are multifactorial, so the influence of the environment on the wider set of these diseases needs due attention and study. Environmental determinants that affect health and disease are revealed through research at the molecular and histological level. In this MSc, diseases of systems related to biological factors, organic and inorganic materials, as well as factors due to the natural or built environment are studied. The study takes place both at the molecular level, using modern methods of detection of mutagens and infectious agents, and at the histological level, using immunohistochemistry and observation techniques in the optical and electron microscope.
The duration of the program is two semesters of follow-up and one semester of thesis preparation. Successful fulfillment of the relevant obligations leads to the acquisition of a master's degree. Attendance of courses, seminars and other activities of the program is mandatory. As a rule classes are held Saturday and Sunday twice a month. Courses sometimes include lessons of a practical nature. The training is complemented by seminars and workshops with distinguished speakers on the latest developments of the MSc topics.
Students can choose from a large tank of study and selection of a dissertation topic on a variety of topics. There is a possibility of further study and research aiming at the publication of the diploma thesis.
Number of inductees
The annual number of entrants to the MSC is set at forty (40) in case of a tie, the tied candidates are additionally introduced.
| | |
| --- | --- |
| Compulsory First Semester Courses |                 ECTS |
| Introduction to Environmental Sciences |                 6 |
| Basic biomedical knowledge of human body exposure and metabolism pathways |                 6 |
| Building materials and health |                 6 |
| Environmental factors and tissues |                 6 |
| One (1) Selected course |                 6 |
| | |
| --- | --- |
| Compulsory Second Semester Courses | ECTS |
| Environmental phenomena and Health | 6 |
| Geographic Information Systems-Biostatistics-Medical Informatics | 6 |
| Infectious, Mtagenic, Toxic agents-mutagenic control methodologies / Teratogenicity, Carcinogenicity and Environment | 6 |
| One (1) Selected course | 6 |
| One (1) Selected course | 6 |
| | |
| --- | --- |
| Selected courses A and B semester | ECTS |
| The effect of nutrition on tissues | 6 |
| Effect of the environment on tissue and cell regeneration | 6 |
| Influence of the environment on the central and peripheral nervous system | 6 |
| Environmental / therapeutic radiation and health effects | 6 |
| Management of financial resources in health in cases of environmental disasters | 6 |
| Design of first aid infrastructure in environmental emergencies | 6 |
More information: Tel.: 2310,999,338, and hours 11: 30 p.m-13: 30 m.M and on the websites: https://www.med.auth.gr  and http://medhef.med.auth.gr
You can also find us on Facebook: https://www.facebook.com/msc.medhef
Ηead Professor: Theodora Papamitsou
Professor Of Histology-Embryology
Associate departments:
Medical School, AUTH (accelerated section)
Geology, AUTH
Medical School, DUT
Environmental engineering, International Hellenic University