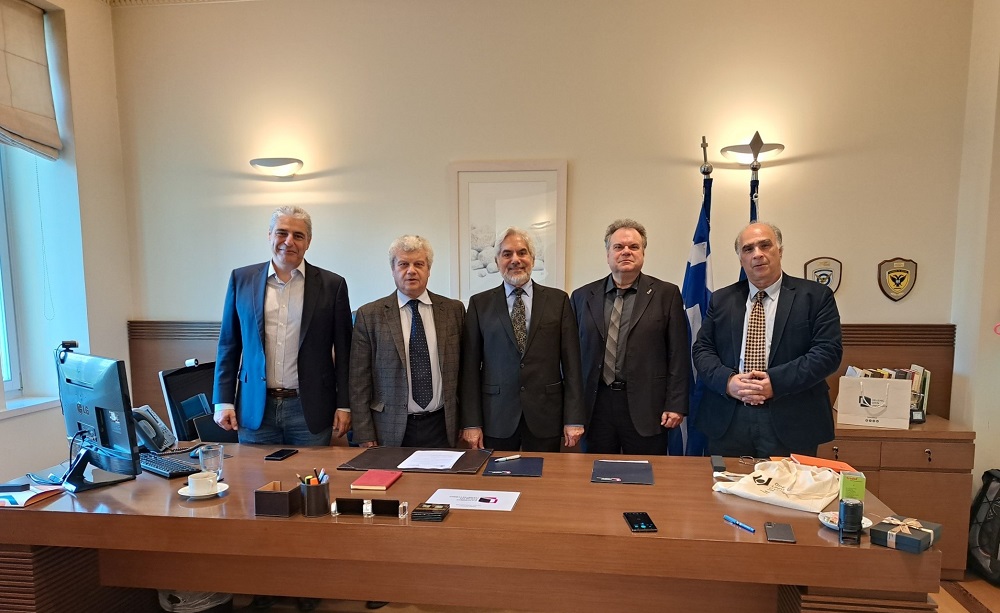 Memorandum of cooperation between the Hellenic Open University and Open University of Cyprus was re-signed by the president of the Hellenic Open University, Professor Ioannis Kalavrouziotis, and the rector of Open University of Cyprus professor Petros Pasiardis, in the appendix of Hellenic Open University in Athens, on 08/12/2022, in the presence of the Vice President of Academic Affairs and Student Affairs, Professor Ioannis Symtheros, the dean of the School of Social Sciences, Professor Augustine Dimitras and the representative of the faculty members of the foundation and Director/Academic Officer of MSc in Enterprise Risk Management, Professor Athanasios Mihiotis.
The objectives of the Memorandum of cooperation include the design, implementation and joint offer of new programs of study using the method of distance education, the co-Organization of research and educational activities (workshops, lectures, conferences, seminars, summer schools), the exchanges and mutual visits of members of the university community, students (Undergraduate, Postgraduate, Doctoral candidates), as well as postdoctoral researchers, the strengthening of research cooperation, through the networking of laboratories and research teams, the utilization of existing infrastructures, the transfer of know-how, the exchange of educational material, in compliance with the rules regarding the protection of intellectual property and the submission of joint research proposals and publications.
Also important is the cooperation on issues of exploitation of scientific work for the benefit of society and the exchange of good practices of strategic collaborations with local communities, regional, national and international bodies.
It is noted that the Memorandum of cooperation is not limited in time and therefore the synergy of the two bodies will be continuous and timeless.