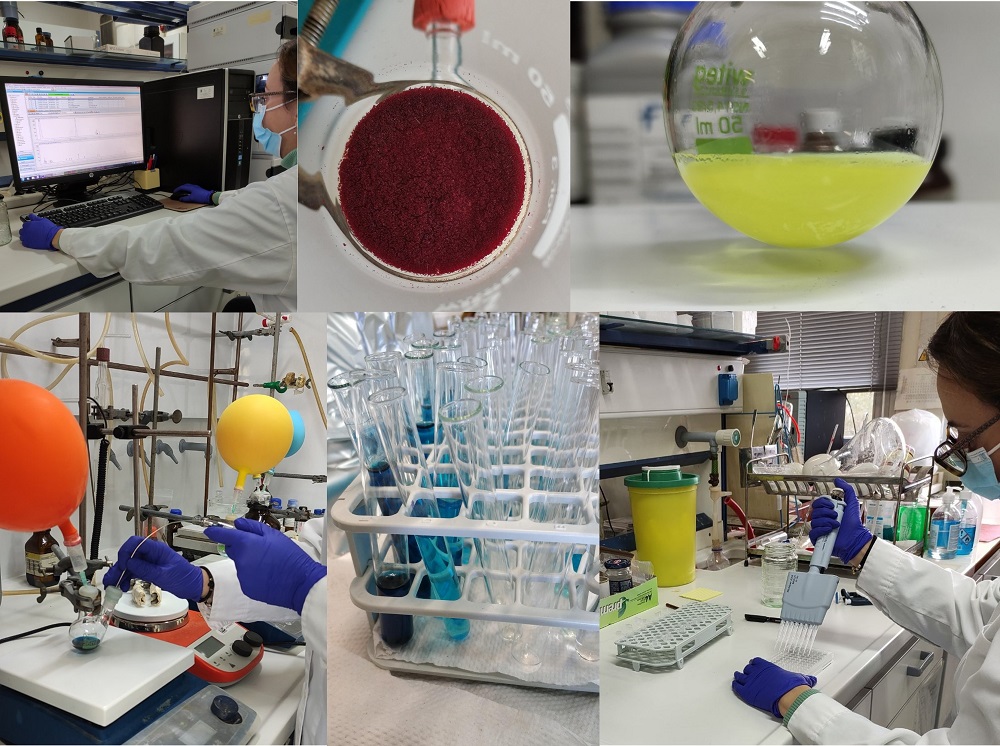 Title: Interdepartmental Master Program "Medicinal Chemistry & Chemical Biology"

Scientific Discipline:
Chemistry & Medicine &  Biology
University:
University of Patras
Language:
Greek
Description
Postgraduate research is the foundation for progress and development of a country. The graduates of the Interdepartmental Master's Program "Medicinal Chemistry and Chemical Biology" with specialized knowledge in this field, staff an important sector of the economy, such as the Pharmaceutical Industry, as well as other health sectors and contribute to progress and development for the benefit of society.
The Master of Science (MSc) "Medicinal Chemistry and Chemical Biology" aims to train the scientists in the use and application of techniques (analytical, spectroscopic, biochemical) and synthetic molecules (or obtained from natural sources) for the study of biological systems implicated in several diseases and in, based on this study, development of potent compounds for possible clinical use. Through research, which is the integral part of master's thesis, the MSc "Medicinal Chemistry and Chemical Biology" seeks to produce new knowledge in this scientific field and to educate scientists who can easily deal with interdisciplinary issues and collaborate with scientists of different specialties. It also aims to improve the competitiveness of the Greek scientific potential internationally in this interdisciplinary field of "Medicinal Chemistry and Chemical Biology".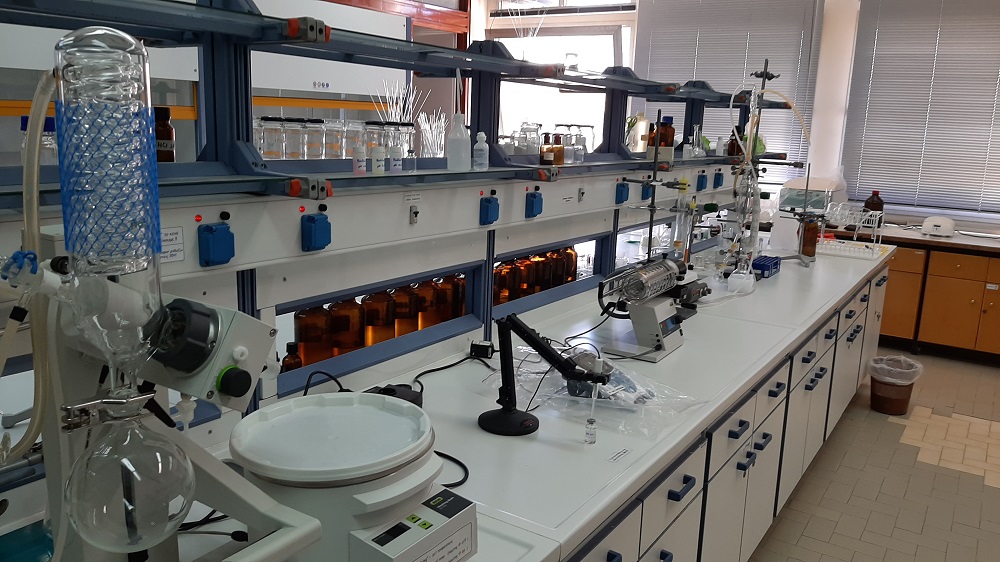 The main research interests of the program are: i) the rational design and synthesis of biologically active compounds implicated in several diseases such as multiple sclerosis, diabetes, hypertension, cancer etc; ii) the conformational studies of pharmaceutical compounds and bioinformatics; iii) the development of methodologies for the synthesis of peptides and proteins, iv) the development of methodologies for the synthesis and characterization of biologically active compounds; v) the in vitro and in vivo biological evaluation; vi) the development of methodologies for analysis (pharmacokinetics, bioavailability) of pharmaceutical compounds and vii) the development of supra-molecules for bio-mimetic systems.
In particular, the purpose of MSc "Medicinal Chemistry and Chemical Biology" are: a) the education of graduates of the departments of Chemistry, Medicine, Biology, Pharmacy and related Departments of Greek or foreign higher education institutions. The training takes place through the consolidation and ability to apply the knowledge and techniques necessary to understand biological processes, the acquisition of flexibility in the combination of various techniques to solve complex problems and the adaptability in a constantly evolving interdisciplinary field, b) the staffing of modern vital branches of the national economy that are particularly related to health, but also veterinary medicine, agricultural production and other branches in which "Medical Chemistry and Chemical Biology" find applications. Moreover, staffing higher education with experienced personnel who can work fluently at the interface of various life sciences.
The MSc "Medicinal Chemistry and Chemical Biology" does not include tuition fees
More information on the academic subject, the program curriculum and the perspectives of the Master of Science (MSc) "Medicinal Chemistry and Chemical Biology" are provided on the website:  http://www.msc.medchembiol.chem.upatras.gr/el/
For further information please contact the secretariat of the Department of Chemistry on working days and hours, tel: 2610996204 and 2610996203, email: [email protected]
Theodore Tselios
Professor
Director of "Medicinal Chemistry & Chemical Biology" graduate program