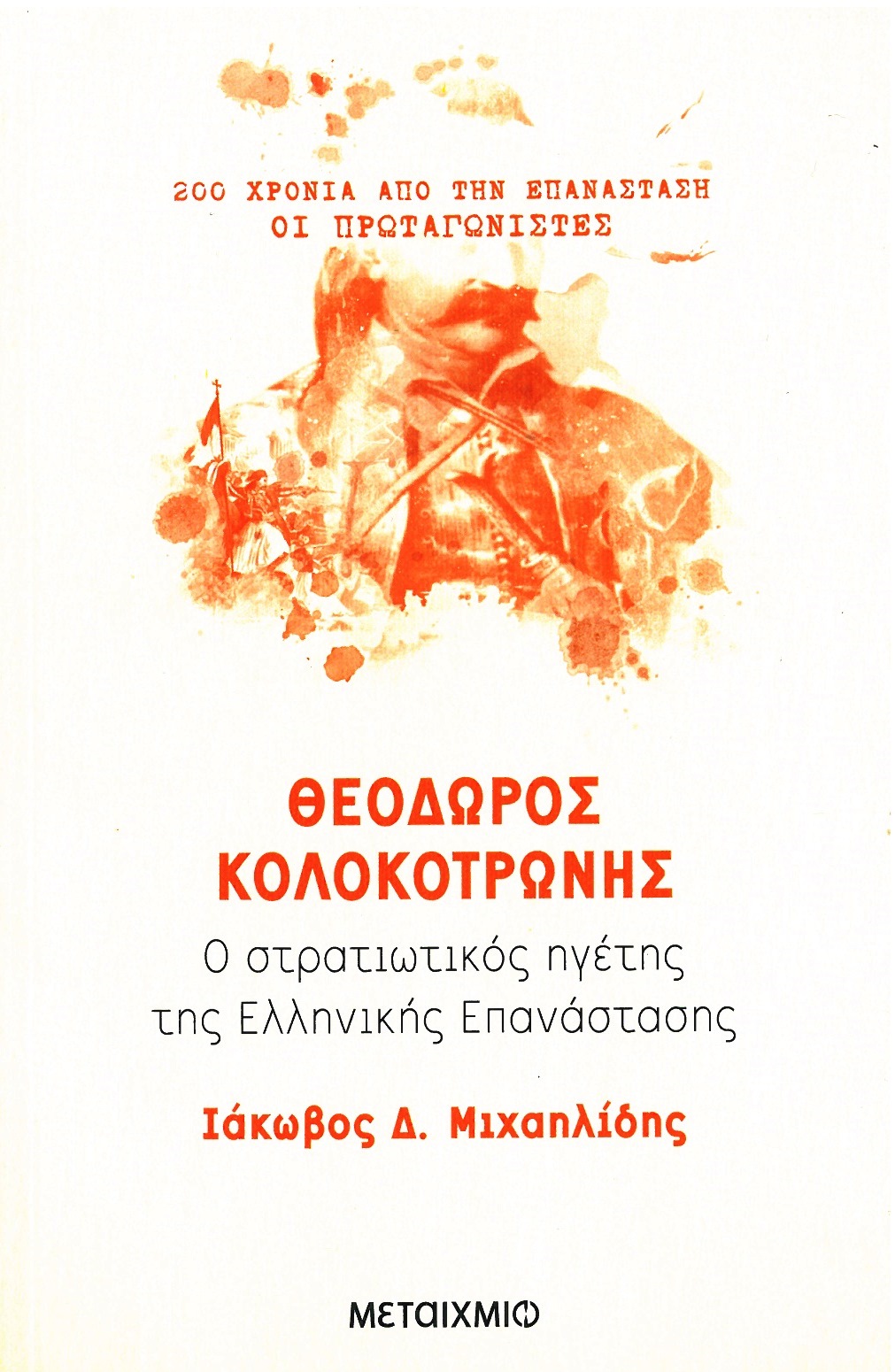 Title:
200 years from the Revolution.Kolokotronis.
Category:
History

Iakovos D. Michailidis
 206
Editions:
Metaichmio editions
Publication date: 2020
Language:
Greek
As the celebration of the anniversary approaches, METAICHMIO editions have a new series of books under the title "200 years from the Revolution: The Protagonists ― The crucial issues".  ΜΕΤΑΙΧΜΙΟ εγκαινίασαν μια σειρά βιβλίων με τίτλο «Διακόσια χρόνια από την Επανάσταση: Οι πρωταγωνιστές – Τα καθοριστικά ζητήματα». Head of the series is Iakovos D. Michailidis, Professor of Modern and Contemporary History in the Faculty of History and Archaeology of the Aristotle University of Thessaloniki. The series comprises five books with the Protagonists (Theodoros Kolokotronis, Ioannis Kapodistrias, Petrobeis Mavromichalis, Rigas Feraios, Bouboulina) and five more dealing with the Crucial Issues of the Revolution.