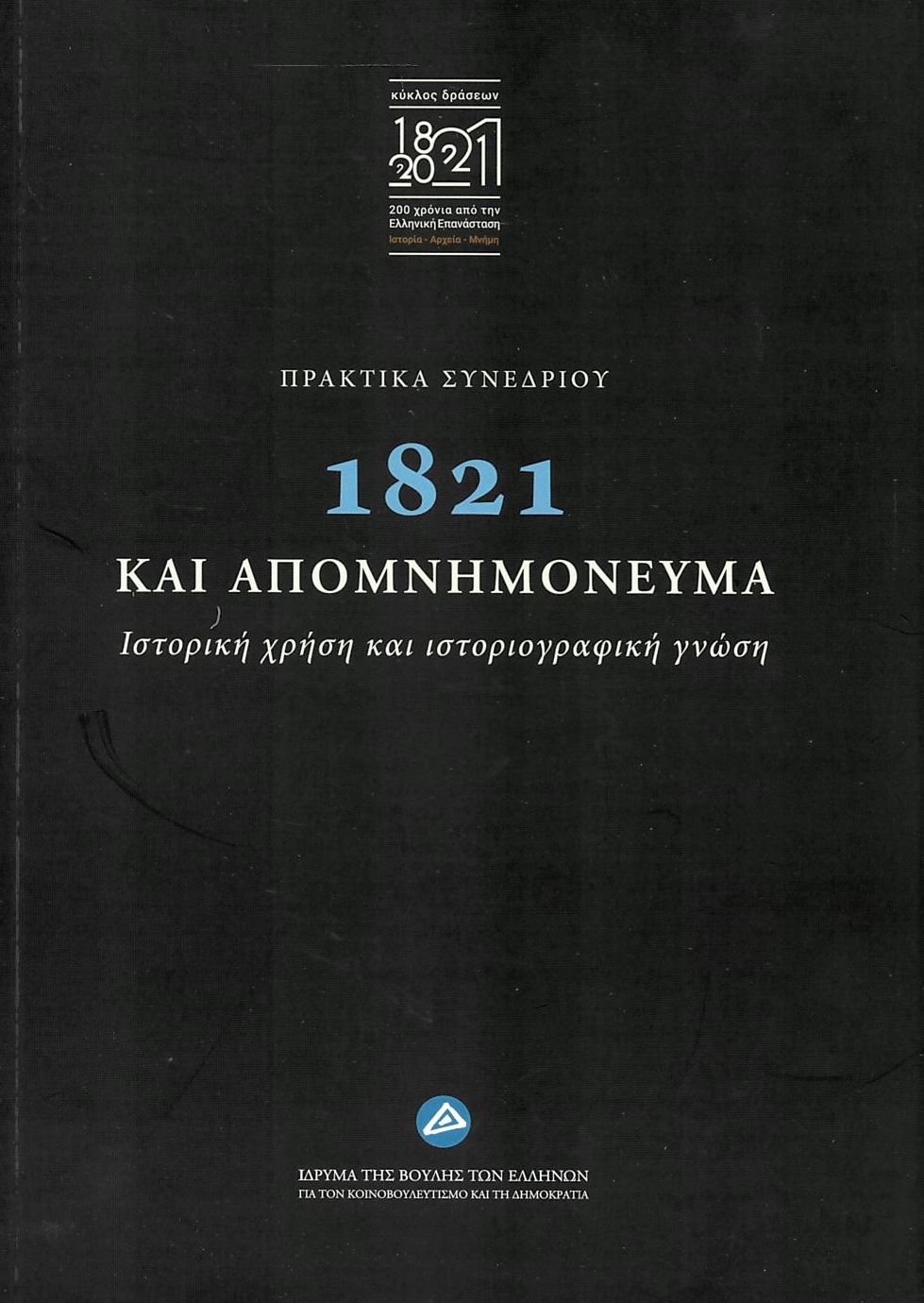 Title:
1821 and memoirs.
Historical use and historiographic knowledge
Subject:
Conference proceedings
Editions:
Hellenic Parliament Foundation
Editor:
Stratis Bournazos
Publication Date :
2020
Language:
Greek
Pages:296
This publication comprises the findings of the scientific conference organized in March 2019 by the Hellenic Parliament Foundation. It contributes to the dialogue on the history of memoirs and their reading and usages. The participation of older and younger renowned researchers, the documented argumentation, the variety and the range of approaches ensure the accuracy of the effort.