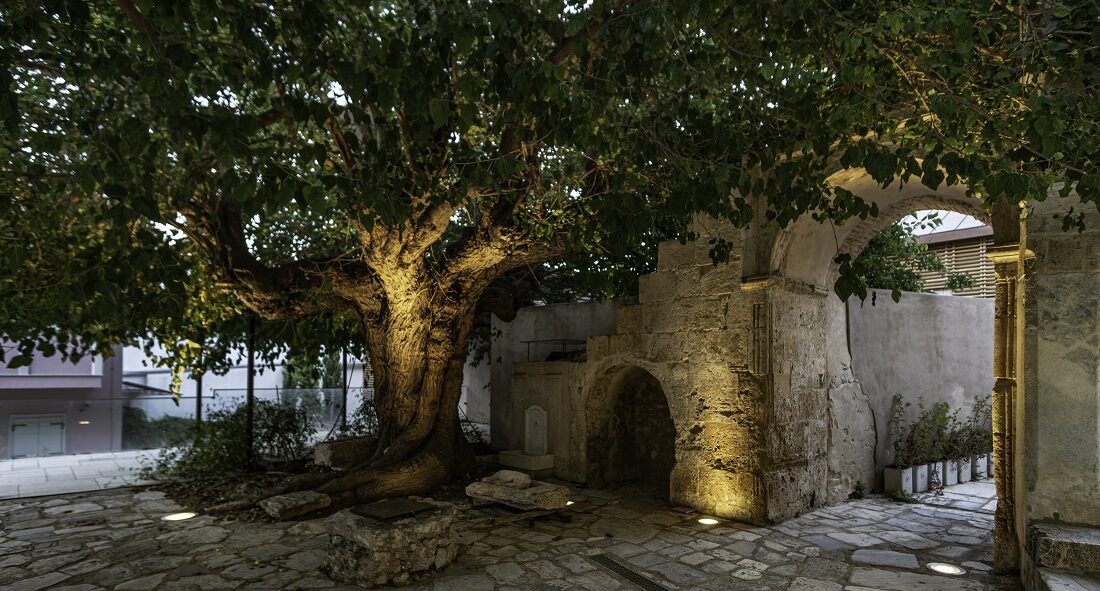 The Museum of Modern Greek Culture
The Museum of Modern Greek Culture
The Museum of Modern Greek Culture, the only Public Museum presenting the modern Greek cultural heritage through material and intangible documentation, was founded in 1918. Over time, the name changes from "Museum of Greek Handicrafts" to "Museum of Decorative Arts" and "Museum of Greek Folk Art" following the local and international trends, reflecting its policy of collections in every stage.
In the 1930s, the museum highlighted folk art in a search for the continuity of Greek culture from Antiquity and the Byzantine era. In 1973, the Museum moved to its building on 17 Kydathinaion Street and became a multifaceted outward-looking foundation, a landmark in the Plaka neighborhood. The permanent exhibition was enriched with the Bath House of the Winds and the exhibition "Men and Tools. Aspects of labor in pre-industrial society" and was framed with fringe activities such as temporary exhibitions, educational programmes, lectures and conferences, research missions and publications, performances and events of various types.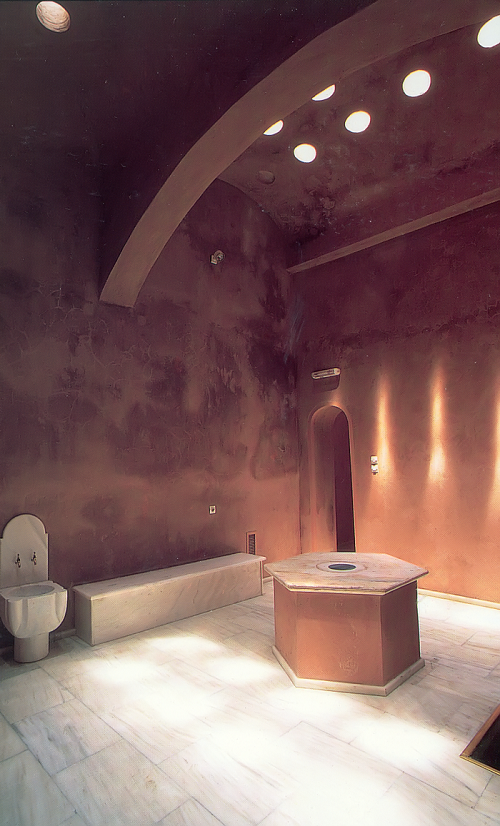 Loutro Aeridon, ©ΜΝΕΠ.
Today, entering its second century, with its new name as "Museum of Modern Greek Culture", it is ready to move to a "magical courtyard" in Monastiraki, at the building block framed by the streets Areos-Kladou-Vrysakiou-Adrianou, where the long-lasting history of the city unfolds through a mosaic of buildings: a Late Roman wall, an Early Christian basilica, parts of a mansion and a chapel from the 17th century as well as houses from the 19th and 20th centuries.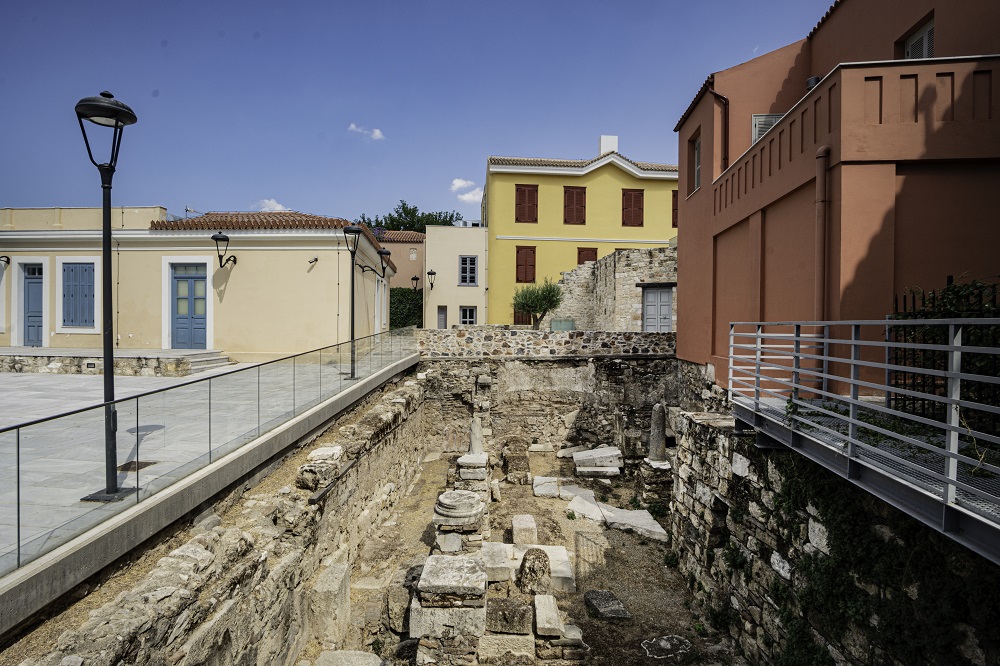 Museum's New Buildings, ©ΜΝΕΠ.
The new permanent exhibition, focusing on the human being, presents a "journey" of self-knowledge encouraging visitors to seek out the multiple facets of their identity and the communities they belong to. Around three thousand exhibits serve as the means to highlight the lifestyle, the beliefs and the aesthetics, the know-how and the art of people in the recent past, those who shaped the identity of the present and portend the future to an extent. Objects and testimonies of the people who made or/and used those objects compose a small treasure trove of memory which is open to multiple interpretations and approaches, a small "shrine" of personal and, through the Museum, collective heirlooms.
Dynamic interactive digital applications, multimedia and a variety of visual material, imaginative spaces for educational programmes, temporary exhibitions and multiple uses, an open-air theatre, relaxations spots, a cafeteria, museum shops and a restaurant promoting Greek gastronomy are all parts of a modern museum which functions based on the principles of the experiential approach, of "recreation education" and renewability, where visitors will keep coming again for the experience.
External Photo: Museum's New Buildings, ©ΜΝΕΠ.
Internal Photo: Chomatianou- Logotheti Gate,©ΜΝΕΠ
The Museum of Modern Greek Culture