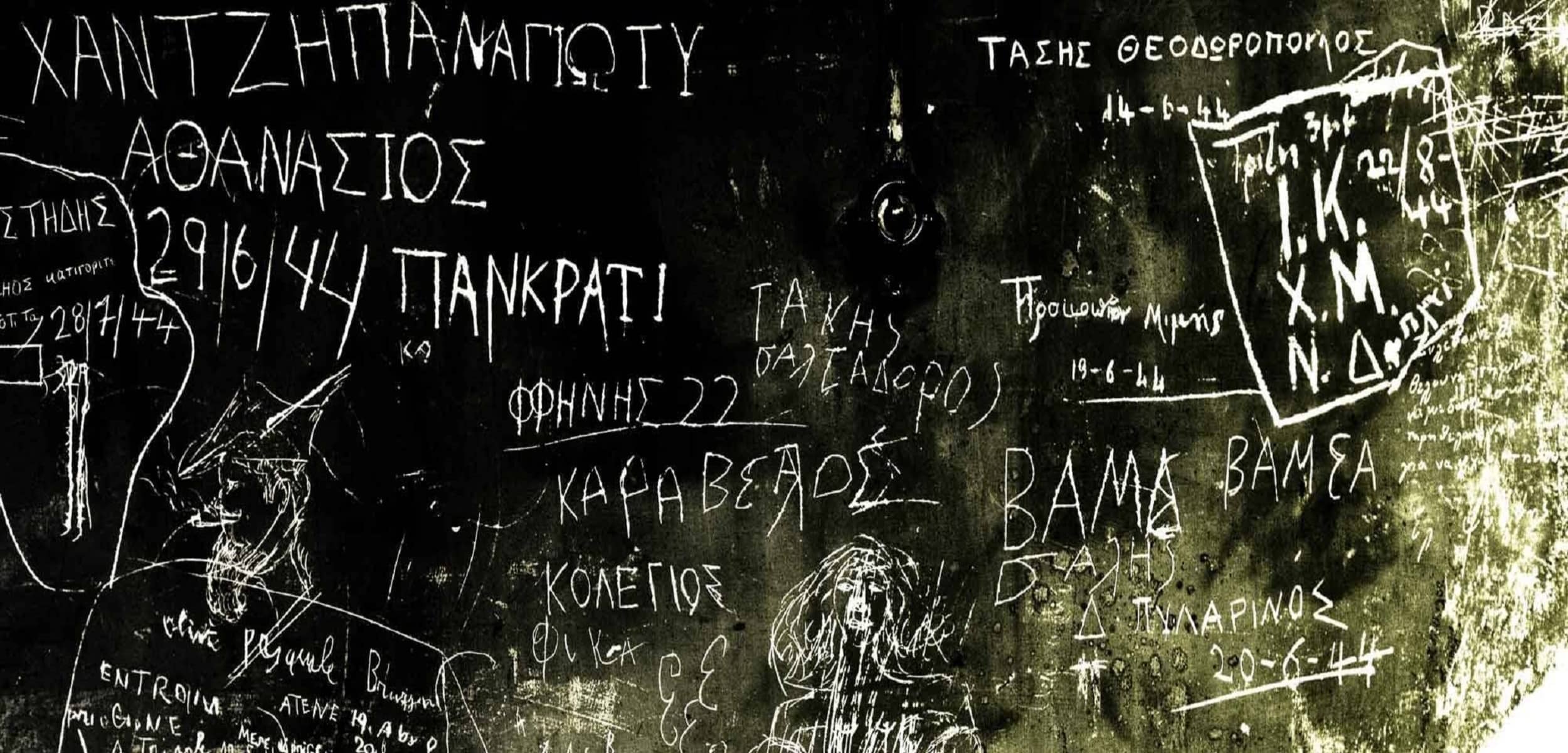 Historic Memorial Site in Korai 4. Τhe walls "narrate" the awful stories of people's lives under the Occupation.

Historic Memorial Site in Korai 4. Ethniki Insurance
Tuesday – Saturday: 09:00 – 14:00
Historic Memorial Site in Korai 4
In 1938, Ethniki Insurance moved into the new privately owned and state-of-the-art (for its time) building at 4 Korai Street, which was designed by architects Emmanouil Kriezi and Anastasios Metaxas and was intended to have an anti-aircraft shelter in its basement.
On April 27, 1941, German troops invaded Athens and on May 6 requisitioned the building, setting up various services for the occupying forces and the Kommandantur. On October 31, 1944, after the liberation, the building was requisitioned by the EAM (National Liberation Front). In January 1945, the building was being used by the British troops, and after their departure, the building was requisitioned for one last time by the Greek government.
However, the building never ceased to be an asset owned by Ethniki Insurance, and the company undertook significant work for its restoration. In 1991, in collaboration with the Ministry of Culture, Ethniki Insurance undertook maintenance work and then handed over to the public the underground detention facilities; which are now a unique historical monument of the Occupation period.
Even in the present day, little do we know about the building's use during the Occupation, except that the two underground anti-aircraft shelters were converted into detention centers for the German Kommandantur. The basements served this purpose particularly well, since they were about six meters below ground level; hence the prisoners' isolation was absolute despite their being located in the city center.
In the detention cells, particularly in the second basement, there are notes inscribed on the walls by the detainees (names, dates, messages, figures from the Greek tradition, human figures, war scenes, etc.), while a specially designed room in the first basement displays small items that used to belong to detainees, found during site maintenance; also, notes in German, the Nazi flag that used to wave over the building, and a door from the Gestapo detention center on Merlin Street.
Under the responsibility of Ethniki Insurance, the two basements operate as a Memorial Site open to the public. Every year, people of all ages visit the site, while guided tours for students, university groups, institutions and clubs are also held. Finally, especially during the summer months, there is a strong presence of tourists.
For us at Ethniki Insurance, the care and uninterrupted operation of the Historic Memorial Site in Korai 4 reflect our respect and sense of responsibility towards the history of our country. At the same time, our aim is to have more and more people, especially young people, visit the basements and "listen" to the walls "narrate" the awful stories of people's lives under the Occupation.