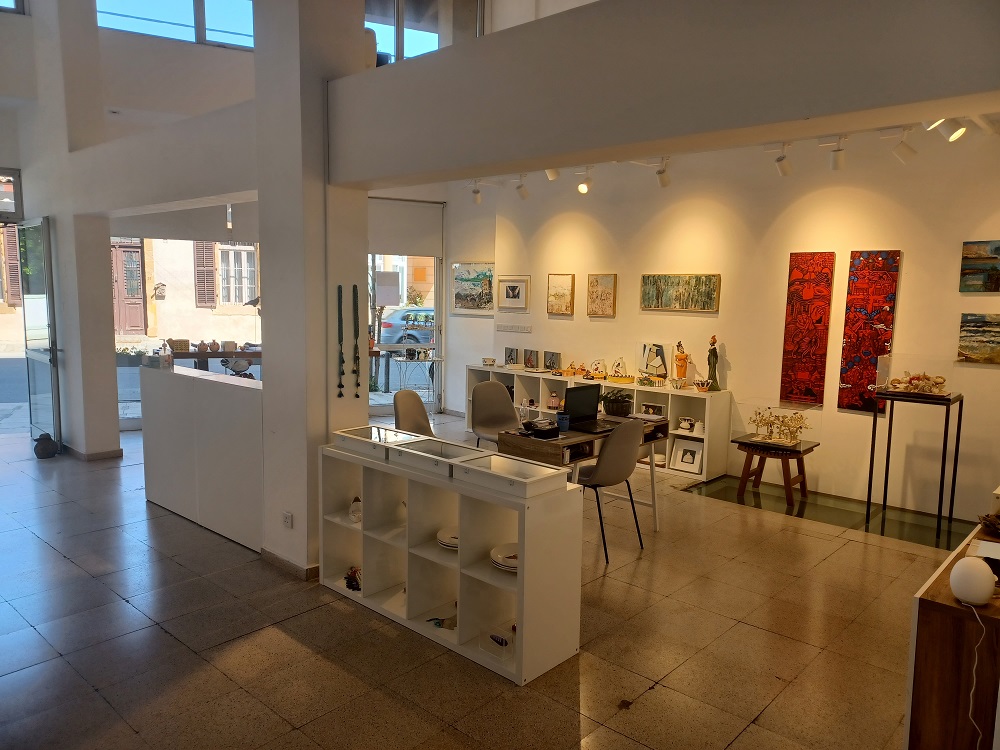 Marginalia Gallery | FINEART
Opening hours
Monday Closed
Tuesday to Friday 10.00-12.30 & 17.30-20.00
Saturday 10:30-13:00
Sunday Closed
Marginalia Gallery | FINEART
Marginalia gallery opened in October 2019.
It is located in the old traditional center of Strovolos, a suburb of Nicosia, Cyprus; the address is Archbishop Kyprianos street 15 D,E 2059 Strovolos.
The entire space of the gallery is 150 sq.m and is divided in three levels.
On the ground floor apart from the exhibition space there is also an art shop.
The basement is the main exhibition area.
The upper-level functions as a depo and a small café for friends and artists.
The gallery aims at the promotion of distinguished Greek and Cypriot artists as well as of contemporary new artists.
Up to now, there have been organized eighteen solo and nine group exhibitions both of Greek and Cypriot artists in the fields of painting ceramic art.
The duration of each exhibition is 3-4 weeks.
Opening Friday 9 June 2023 at ...More
Homo ludens Thodoris Bargiotas plays painting. ...More