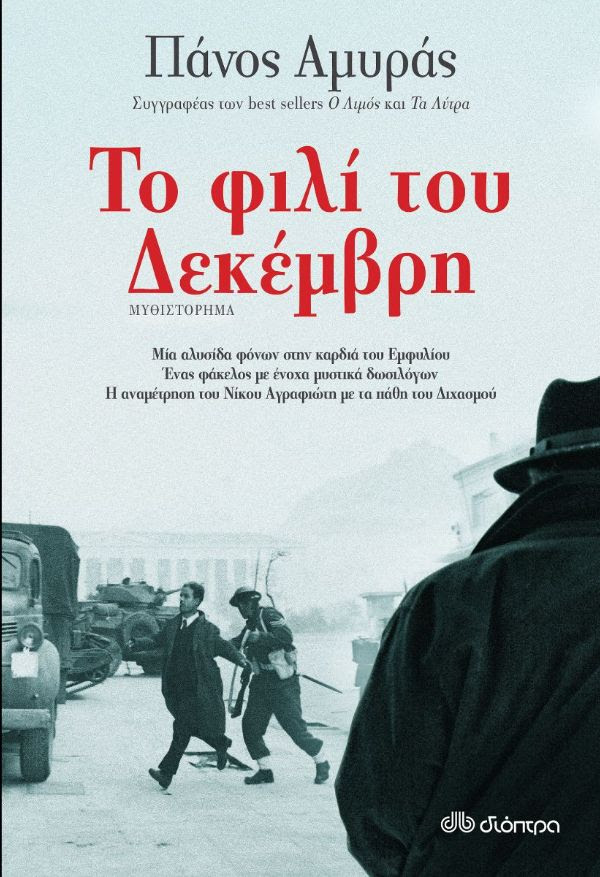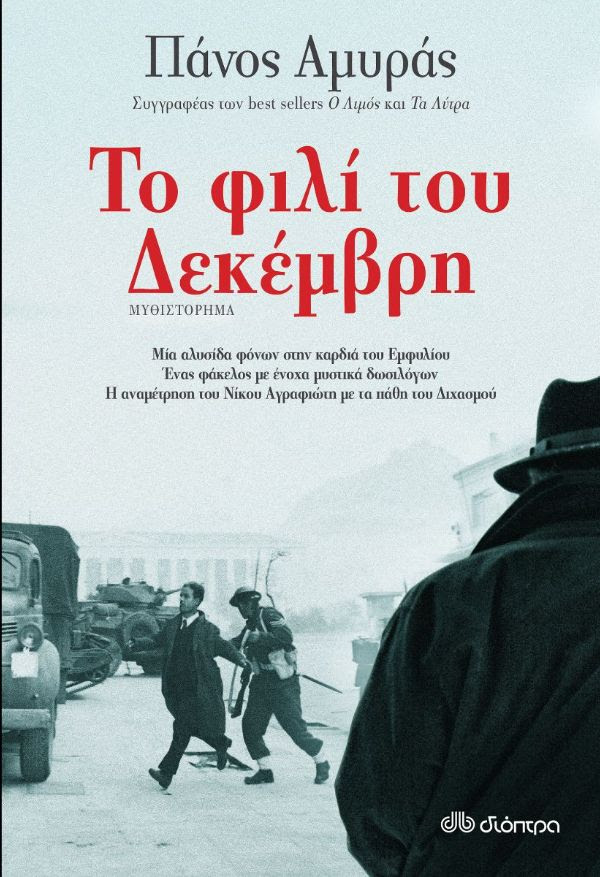 Title:
The kiss in December
Author:
Panos Amyras
Subject:
Fiction
Edition:
Dioptra
Year of publication:
2021
Pages:
432
Dimencions:
21 x 14 cm.
On 12 October 1944 the German occupation forces leave Greece, but the country barely has a taste of freedom before the civil war casts a shadow over Athens. The Kiss in December by Panos Amyras takes us to the turbulent city of Athens in 1944 and the story begins with the December Events [Dekemvriana].
After shots were fired on the crowd of protesters in Syntagma Square on 3 December 1944, Athens became a war zone, a scenery of ancient tragedy. Terrible street fighting followed, and blood was shed everywhere.
In the midst of these battles, Nikos Agrafiotis, the familiar hero by Panos Amyras, has to locate a court employee responsible for cases of collaborators, who has disappeared together with a young cabaret singer.
Throughout his course in the opposing camps and the recesses of the British administration, constantly targeted by the snipers, he will vacillate between love and treason, seeking redemption in the dark world of the Civil War.