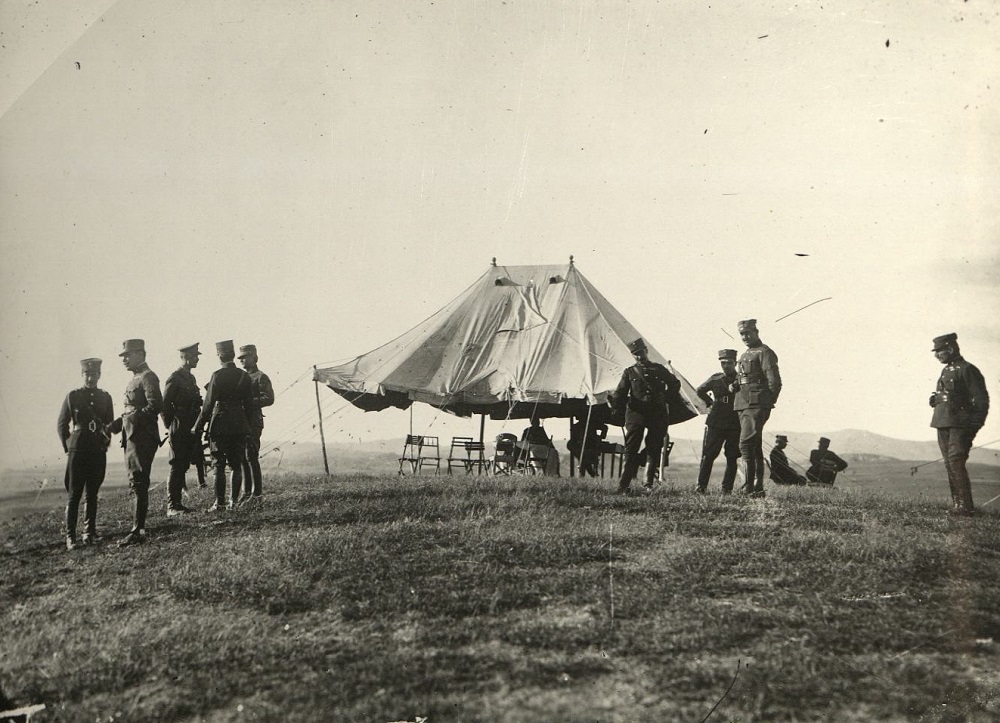 In October 2019, Brigitte Sellier donated part of the archive of her ancestor, military man Christos Zygouris, to the National Library of Greece.
Photo albums, loose photographs, medals and medals depict his activities during the major war events of the first half of the 20th century: the Balkan Wars, World War I, the Asia Minor Campaign and World War II. Most of them come from the time he served as captain director of the 3rd Staff Office of the 5th Division in 1921-1922 and as lieutenant general commander of the 9th Division on the Greek-Albanian border in 1940-1941.
The recording of the archive was edited by the historian Michalis Kokolakis and a short description has been posted by the GAC on the National Archives Index website.
The physical documents can be studied in the Reading Room of the Manuscript Department.
Additional archival materials of the same, such as war reports, notebooks and correspondence, are kept in the Hellenic Literary and Historical Archives.
Paraskevi Kapoli Historian