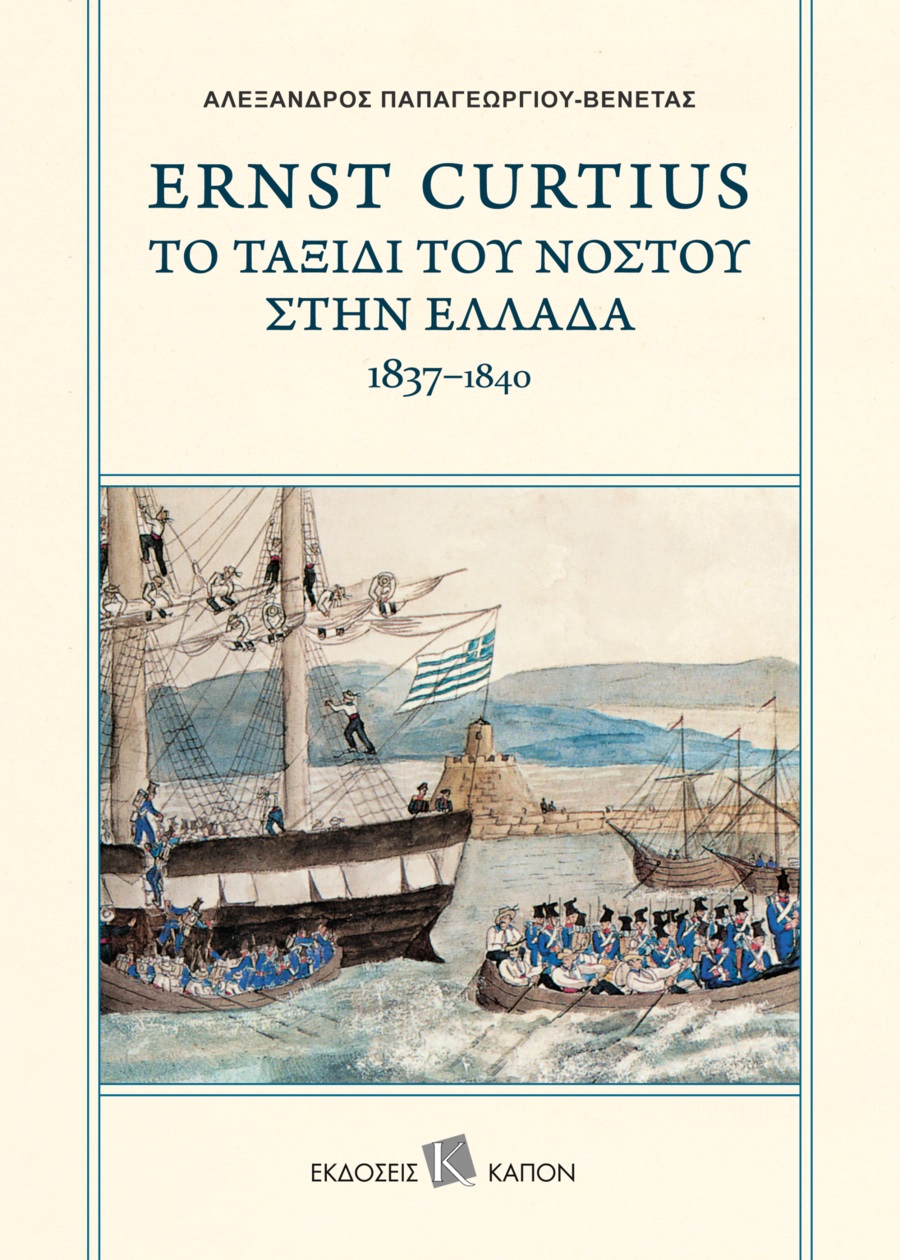 Title:
Ernst Curtius. The travel of nostos in Greece, 1837 – 1840
Author:
Alexandros Papageorgiou – Venetas
Subject:
History
Publication:
Kapon
Date of publication:
2019
Language:
Greek
Pages: 112
The letters from Greece written by the classical philologist, historian and archaeologist Ernst Curtius are intensely selfreferential, spontaneously youthful texts written between the ages of 23 and 26 during his four-year stay in Greece (1837-1840). A voice from the past and yet it echoes, close to us, touching us.
His speech does not serve any purpose, does not propagate dogmatic views, does not subscribe to ideologies. On the contrary, it conveys authentic experiences and, above all, reflects the discipline of the individual who dares to live and act outside the circle of familiarity, to confront and coexist with the new and the foreign. The narrative of Ernst Curtius' letters remains powerful and relevant.
These letters depict his journey towards self-knowledge, chronicling the maturation of a character and the formation of a humanistic, Greek-centric mindset. We follow the seminal years of the formation of a charismatic personality, the genesis of the future talented inspirer of cultural initiatives, a path to spiritual fulfillment that ultimately made Curtius a multi-historical apologist of ancient and modern Greece, a human authority.