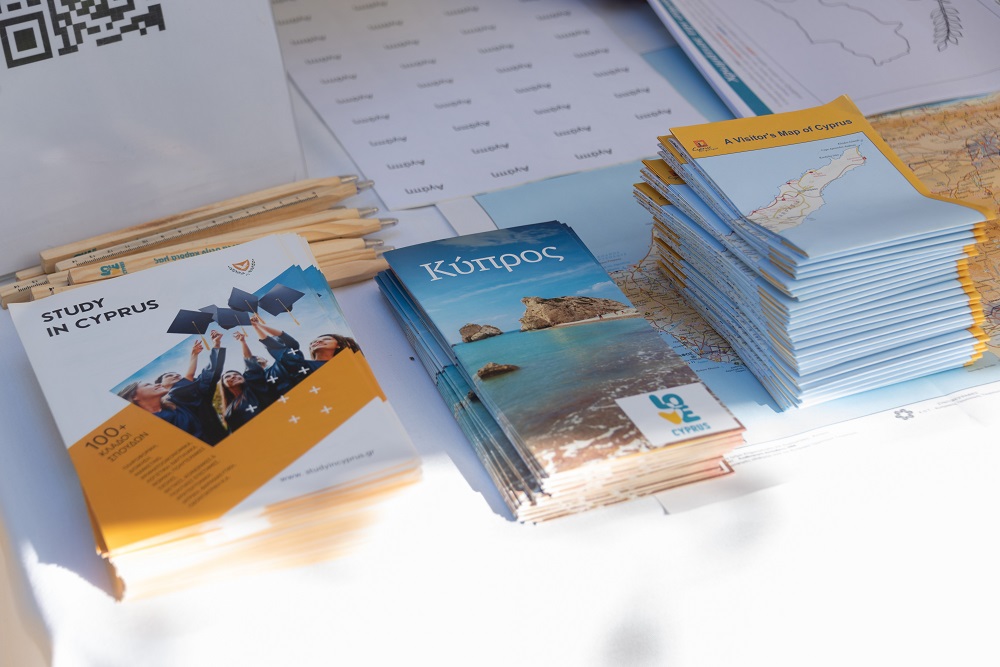 With a big smile Cyprus participated once again in the European Day of Languages 2022, at the Eleftherias Park in Athens, on Saturday 24/9/22, 10.00 to 14.00.
The Cyprus Ministry of Tourism was again this year a partner in the efforts of the Cultural and Educational Institutes and the Embassies of 13 European countries – members of the European Union National Institutes for Culture EUNIC Athens!
Children and adults alike travelled, through language, from one European country to another and got to know the fascinating world of languages and the Cypriot dialect, through a programme for the whole family.
Visitors had the opportunity to participate in educational workshops for children, talk to the operators and receive souvenirs with Cypriot "touches".