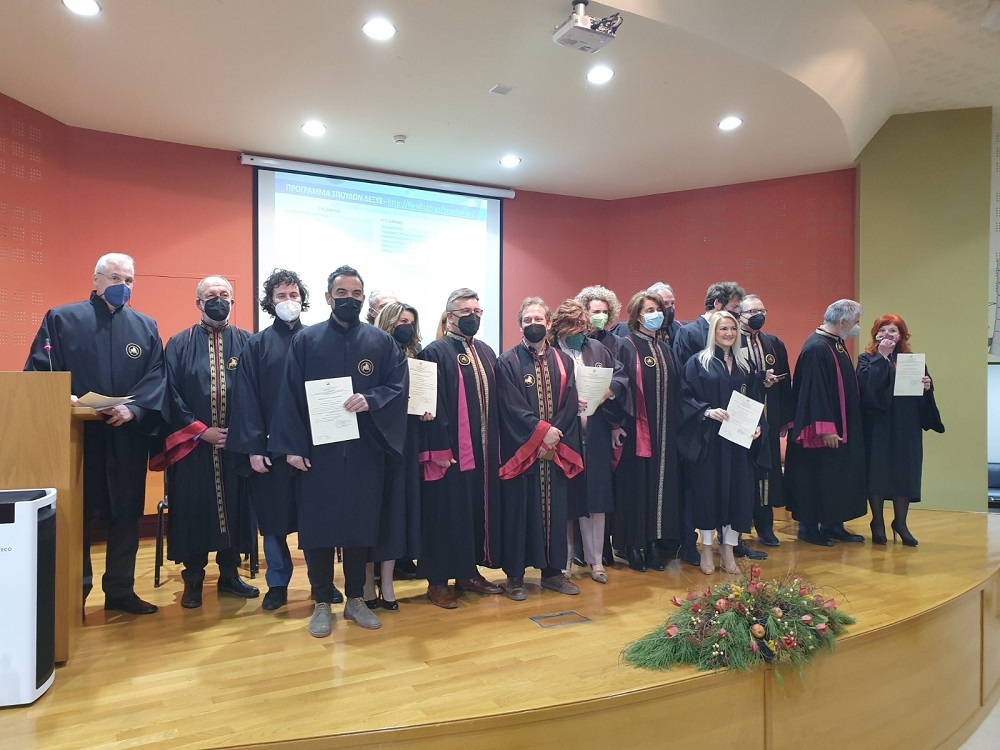 Title: MSc in Advanced Design, Technology & Management Methods of Wooden Products
             
Scientific Discipline
Environment
University:
University of Thessaly
Language:
Greek
Description
An innovative and highly interesting Master of Science (MSc) of the Department of Forestry, Wood Sciences & Design of the School of Technology of the University of Thessaly entitled "Advanced Design, Technology & Management Methods of Wooden Products", is successfully operating for the 8th year consecutive year. It provides the following three (3) specializations: a) Product Design, b) Technology & Construction and c) Management & Marketing for the academic year 2022-2023, in Karditsa City in Greece.
Graduates of the Department of Forestry, Wood Sciences and Design, graduates of Faculties of Engineering, graduates of Schools of Science, Economics, Management, Marketing, graduates of other Departments of Universities with relative relevance to the subject of the referred MSc are accepted into the Msc.
The course program includes the attendance of ten (10) courses in total (5 in each semester of studies) and the thesis (3rd semester of studies). The courses are held live and remotely (at a rate of 35%) and are held twice a month (Friday afternoon, Saturday and Sunday). The total tuition fees amount to €2,800 per student for all three (3) semesters of studies.
Two (2) excellence scholarships are given in each semester (1st & 2nd) to the students who get the highest marks in the courses of the corresponding semester. Scholarships are given in special cases by companies which have the relative subject to MSc.
Students who meet the criteria of Law 4957/2022 (article 86) are exempt from tuition fees.
The courses are held in the excellent infrastructure and building facilities of the Department of Forestry, Wood Sciences & Design at the campus of Karditsa City.
The Department's laboratory and research equipment worth more than €4,000,000 and is exemplary, thus ensuring the perfect transfer of cutting-edge knowledge to the subjects covered by the specific Master's Program.
There is a direct connection of the postgraduate study program with companies and wood operators, which ensures its graduates a very important competitive advantage for finding a job.
Graduate students are encouraged and participate in research projects of the professors of the master's program, while many continue their studies in the doctoral degree program.
Graduates refer that they are satisfied with the attendance of the specific Postgraduate Study Program.
More information for the Postgraduate Study Program are provided by: Secretary of the Department Forestry, Wood Sciences & Design, Telephone Number: +30 24410 64730, e-mail: [email protected],  and the website of Postgraduate Study Program https://msc-wood.fwsd.uth.gr/.