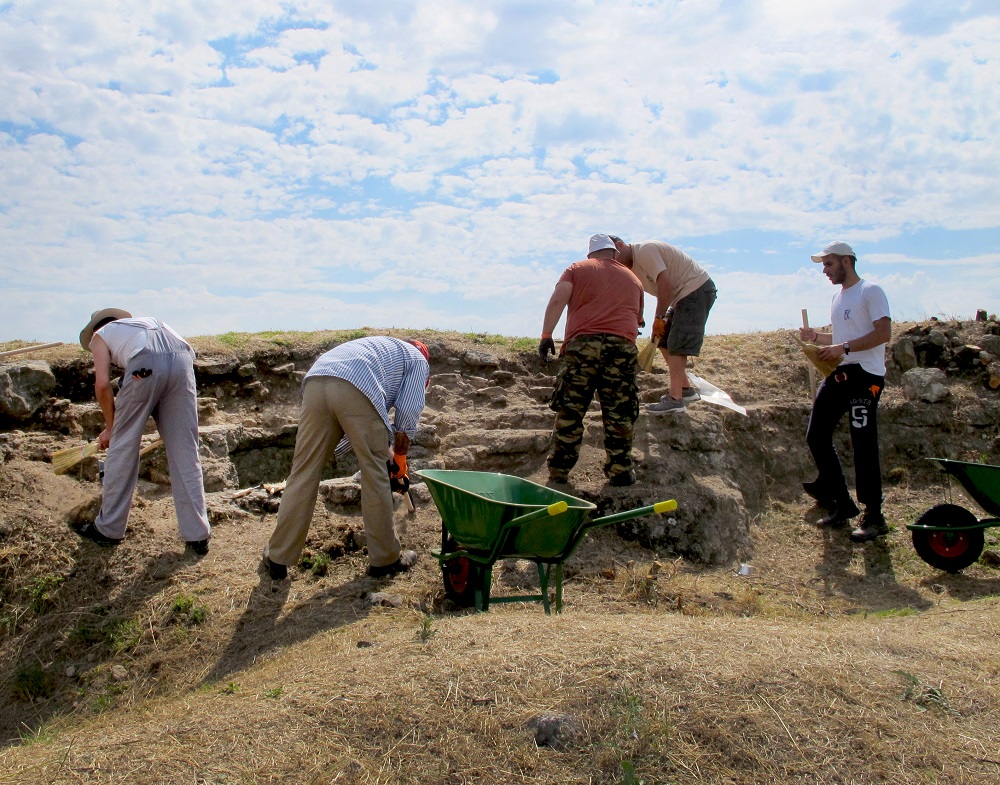 Title: MA in the Classical Archaeology and the Ancient History of Macedonia

Scientific Disciplines:
Archaeology & History
University:
International Hellenic University
Language:
English
For more information you may visit the website:
Description
The Master of Arts in Classical Archaeology and the Ancient History of Macedonia is offered by the School of Humanities, Social and Economic Sciences of the University Centre for International Programmes of Studies of the International University of Greece (IHU). The Master of Arts in Classical Archaeology and the Ancient History of Macedonia examines the history and archaeology of ancient Macedonia and the Macedonians, covering the period from prehistory to the Roman period.
The MA in Classical Archaeology and Ancient History of Macedonia is designed to provide graduate-level studies in the archaeology, history, and culture of ancient Macedonia in general. It focuses on the acquisition of specialized knowledge on issues concerning public and private life in ancient Macedonia, as well as general cultural issues (institutions, arts, religion, dialects) in Macedonia and the wider Hellenistic world. Emphasis is placed on a comprehensive and in-depth approach to the study of ancient Macedonia and its cultural influence.
This is the world's first university program exclusively dedicated to ancient Macedonia and has been offered since 2016 at a university located in the heart of Macedonia and adjacent to its archaeological sites.
The MSc accepts graduates, after careful selection, in History, Archaeology, Social Sciences, Humanities and Classical Studies, Ethnography, Journalism, Balkan, Mediterranean, or Oriental Studies, and other related subjects, from Greek universities or equivalent institutions abroad. The courses are conducted exclusively in English.
Within the framework of the MSc, a systematic educational excavation is carried out by the IHU at the site "Bank of Neos Rysios – Kardia" in Neos Rysios of Thessaloniki since 2016. The excavation has two main objectives, one educational and one research. On the one hand, the aim is to train the students in the program. Specifically, the excavation course is offered to those who wish to specialize in archaeology, which is a specialization. To date, dozens of students have been trained in excavation, both from Greece and from other countries, such as the USA, Canada, India, South Africa, Italy, and New Zealand.
Secondly, on a research level, the excavation aims to contribute to increasing knowledge about human activity in the wider area of Thessaloniki long before the founding of the city by Cassander in 316/5 BC, a period that remains particularly obscure for the region due to the lack of both written and archaeological evidence.