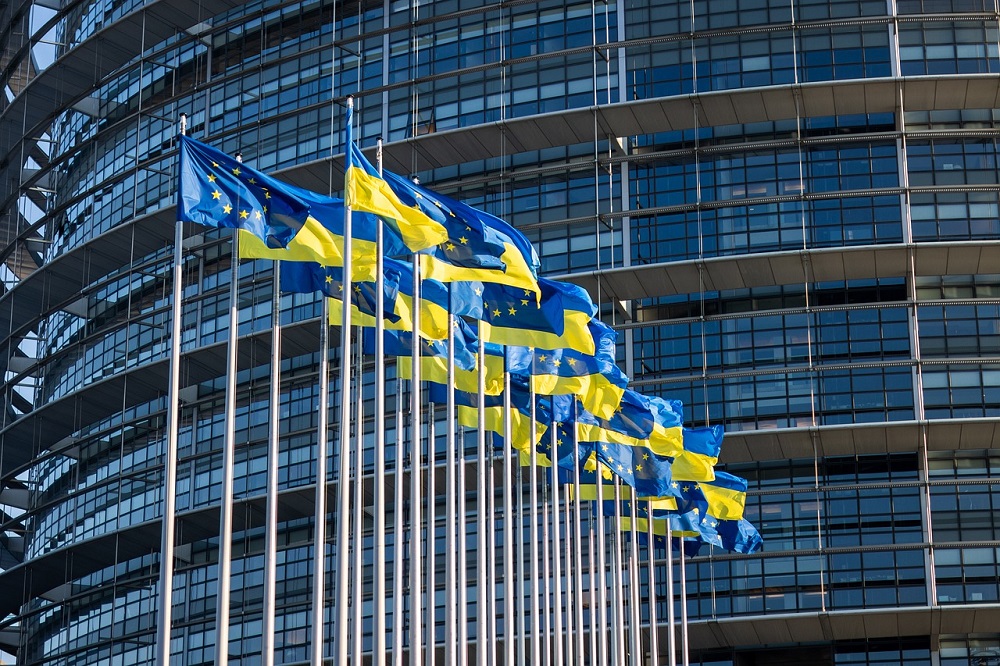 "The European Union after the war in Ukraine" is the theme of the third international Summer School organised by the Jean Monnet Chair "The foundations of European integration: democracy, institutions and policies" at the Department of Political Sciences of the Aristotle University of Thessaloniki.
The international Summer School will take place from Thursday 25 to Saturday 27 August 2022, at the Aristotle School in Naoussa and online, through the Zoom platform.
The aim of the Summer School is to examine in depth the implications of the war in Ukraine for the future of the European Union and its political priorities. The Russian invasion of Ukraine, beyond the direct impact on the lives of Ukrainians and the country's infrastructure, has huge geopolitical and political implications for Europe and the world. According to the organisers, "It has challenged a number of positions that Europeans took for granted: unhindered energy supplies, the ability of multilateral negotiations to resolve international problems and, in particular, peace as a permanent feature on the European continent. Regardless of the outcome of the invasion, the war obliges Europe, especially the EU member states, to discuss issues that until now were not considered urgent enough to occupy the European debate. The war has brought back proposals to strengthen Europe's defence identity by creating a European military corps, as well as to reshape relations with NATO, a stronger European foreign policy, but also to reinvigorate the EU's efforts to become self-sufficient in energy supply, with an emphasis on carbon-neutral policies."
The Summer School will examine the long-term consequences of the new challenges to European integration posed by the Russian invasion and how the EU can respond to these challenges from a political, institutional and social perspective. Guest speakers will analyse the debates on European defence, EU energy policy and EU foreign policy and examine possible alternatives, providing participants with the tools to understand the different aspects of these developments.
The Summer School will include round table discussions and working groups on the following topics: "The challenges of a European defence today: the institutions, the economic dimension and the relationship with NATO", "The impact of war on the internal policies of the Union (energy, economy)", "Should we change the EU institutions?" and "How has the perception of the EU's role changed in the minds of European citizens?" and "How has the perception of the EU's role changed in the minds of European citizens?". The conference will start with a keynote address by Professor George Pagoulatos of the Athens University of Economics and Business, Athens, Greece.
More information, the full programme and zoom addresses for attending the summer school are available at https://eudem.polsci.auth.gr