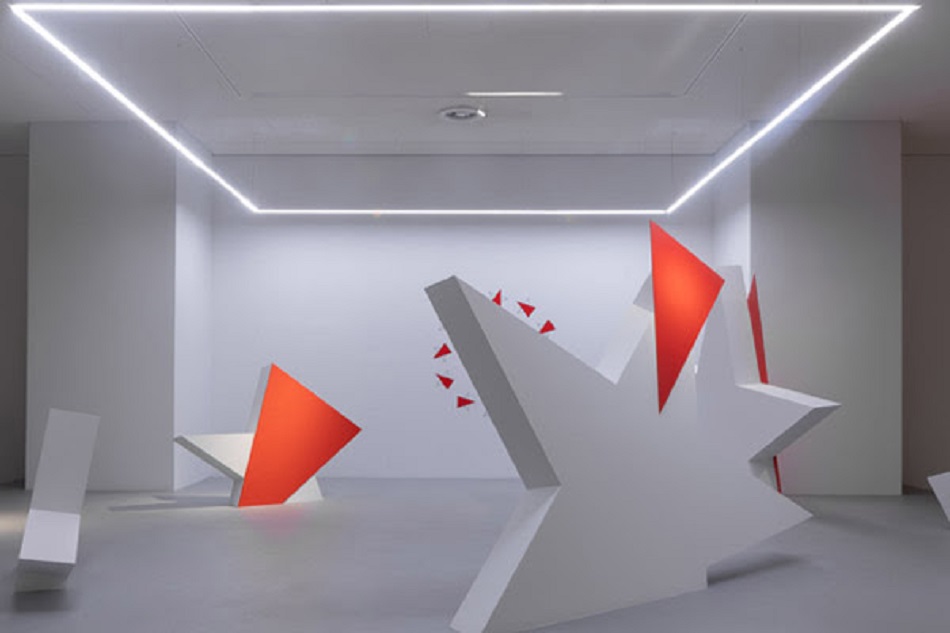 EMST invites you to the Beyond-The-State symposium that concludes Statecraft: shaping the state. The symposium brings together artists, curators, writers, jurists, academics and activists to explore the intersections of the art and politics of emancipation, technology and legal science to envision the state differently, reclaim the tools of its construction and discuss growing authoritarianism, global precariousness and climate catastrophe.
The first panel session, entitled "States without statehood", takes on a critique of the state and its patriarchal and nationalist mindsets, highlighting contemporary ecologies of a stateless politics and its cultural imaginary. The second session, entitled "Collectivizations", analyzes the neo-feudal class of trillion-dollar corporations such as Google and Meta, and envisions forms of collectivist digital communities. The third panel, entitled "Supranational associations", challenges the policies of isolationism and tries to imagine how a pan-European and supranational policy could act on the scale of the crises we collectively face today.
Between the sessions will take place two performances by VASKOS and Urok Shirhan under the title "Beyond-The-National-Anthem", which explore the narrative and sonic possibilities of a future beyond-the-state.
The symposium is based on a triptych of works by Jonas Staal – New World Summit, Collectivize Facebook and New Unions – which are spread and intertwined on the two floors of the Statecraft exhibition, curated by Katerina Gregou.
Participating: Athena Athanasiou· Hera Chan; Viviana Checchia· Jan Fermon· Vincent W.J. van Gerven Oei * Kyriaki Goni * Paul Goodwin· Katerina Gregou· Kawa Nemir· Mihnea Mircan· Urok Shirhan· Jonas Staal· Theophilos Traboulis · VASSKOS (Vassilis Noulas and Kostis Tzimoulis).
Organization: Jonas Staal, Katerina Gregou, Theophilos Traboulis
The symposium will be held in English without interpretation and will be held in -1 inside the exhibition space Statecraft: shaping the state.
Free entrance. Priority order will be observed.