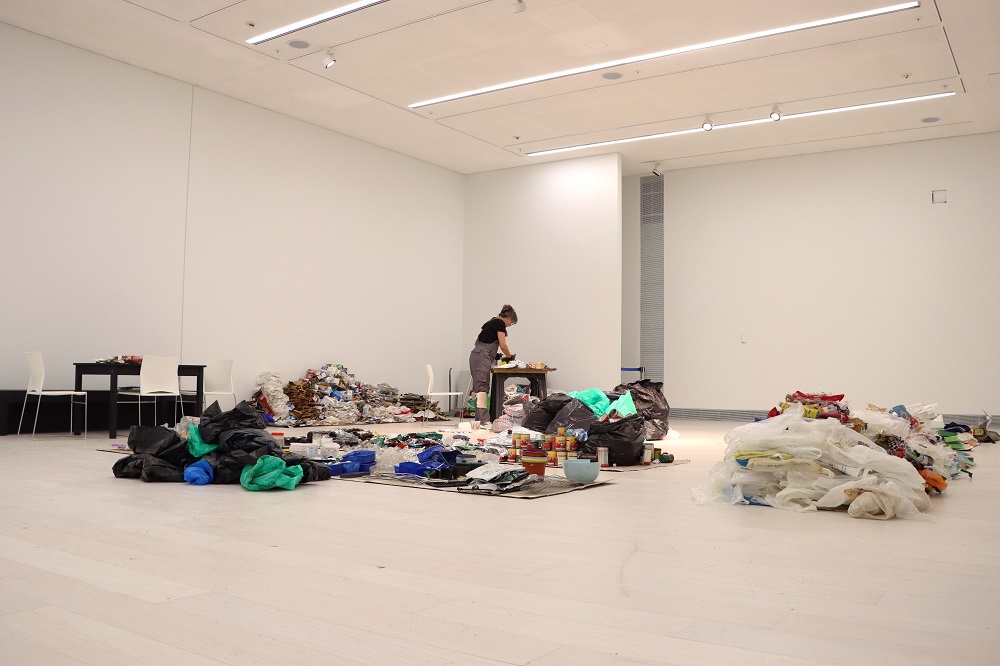 The National Museum of Contemporary Art (EMST) organizes a discussion on trash heritage and trash as heritage. What is the garbage we have inherited from the past? what is the garbage we bequeath to those who come after us? what is the economy that produces our garbage? What can we do to stop the overpopulation of garbage that threatens the Seas, our health and the sustainability of the planet's species; The discussion includes the archaeologist Evridiki Kefalidou, assistant professor of Archaeology at the University of Athens and the hydrobiologist Anastasia Miliou, director of research at the archipelagos Institute. It is coordinated by Anna Mykoniati, curator of EMST.
The discussion will take place in the context of the artistic project Waste/Heritage a public realization of the repelled by the artist Jennifer Nelson presented at EMST from 17.06.2022 and will be completed on 20.11.22. For a year Jennifer Nelson collected her family's packaging and material waste. Since last May, Nelson has been working in EMST as part of the Αrtist at Work initiative and processing the waste materials produced by her family over the course of a year, in order to create sculptural forms that she can wear on her body and carry with her. This process is a form of accountability – one literally bears the burden of the consequences of one's lifestyle.
Free entrance with entrance tickets that will be distributed on a first-come, first-served basis half an hour before the event.
The discussion will take place in Greek, Jennifer Nelson's speech will take place in English.
THURSDAY 03.11 AT 18.30
PROJECT ROOM 2 – 3rd floor