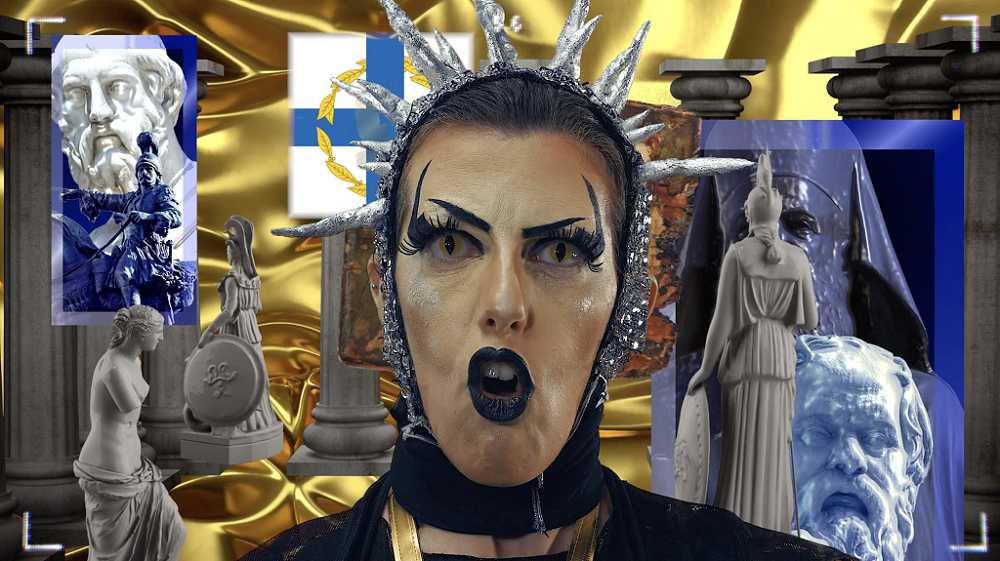 In the context of EMST's public program, the video-opera of FYTA ORFEAS2021 is presented based on the work L'orfeo by Claudio Monteverdi, with original music by Adriana Minou, Alexandros Drosos and Phil Ieropoulos. A discussion of the project will follow from film theorist Rhea Valdene, musicologist Dana Papachristou and the creators.
ORFEAS2021 is an adaptation of the myth of Orpheus and is set in the near future where the first openly gay prime minister of Greece struggles to preserve the legacy of the history of LGBTQI movements by confronting dilemmas such as Revolution or reformism.
Oscillating between operatic melodrama, queer DIY collage, the ghosts of the 80s and the aesthetics of virtual reality, the film reflects on political purity, alternative historical narratives, institutional critique and identity politics, while asking whether a work of art can be queer.
The opera is influenced by Zak Kostopoulos / Zackie Oh, performer and activist who was murdered in 2018 in the center of Athens and is dedicated to their memory.