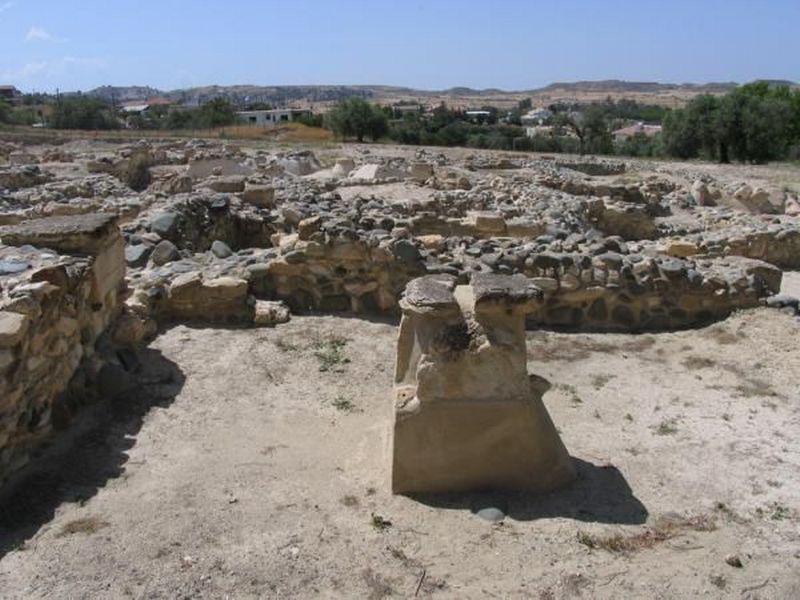 Last Lecture and Closing Ceremony at the Tamasos Free University
The popularized scientific lectures of the 2nd cycle of the Tamasio Free University lectures at the Holy Metropolis of Tamassos and Mountains, conclude for this academic year. The last lecture will be entitled: "The Phoenician Presence in Tamasos", will take place on Tuesday, May 17, 2022, at 7:00pm, with the lecturer being the Special Scientist of the Department of History and Archaeology of the University of Cyprus, Mrs. Christina Ioannou. The moderator will be Mr. Theodoros Mavroyiannis, Professor of History at the same Department.
The ancient city-kingdom of Tamassos was probably the first inland area of the island that, due to its rich copper deposits, played a decisive role in the economic and political history of the island. The lecturer, Ms Ioannou, will first analyse the references to the city in Greek literature and then comment on the inscriptional material that emerged from the excavations of the site, in an attempt to structure the history of Tamassos throughout the Archaic, Classical and Hellenistic Periods.
During the closing ceremony of the programme, the organisers of the University of Tamassos will address the audience, while special diplomas will be awarded to those who have attended the lectures. The event, which will be held in the Holy Metropolis of Tamasos and Mountains, will also be broadcast by the First Radio Programme of RIK Radio, on frequency 97.2.
For further information, please contact the Office of Planning and Implementation of Official Events of the University of Cyprus, at 22894331/47.