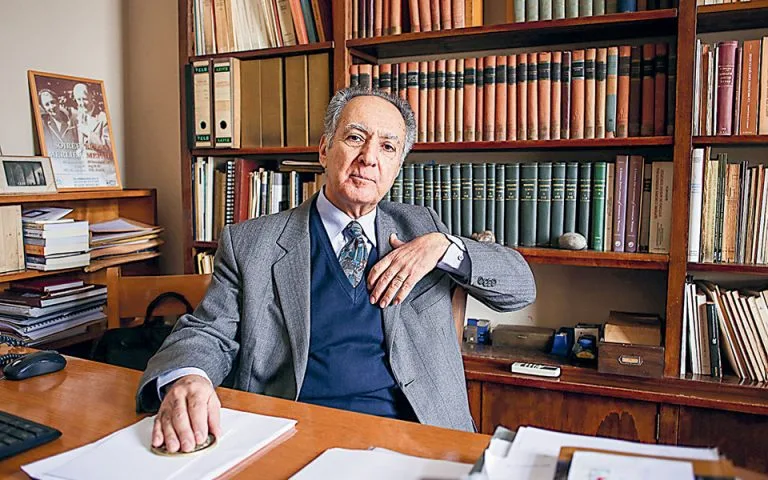 Professor Paschalis Kitromilides will be honoured by the University of Cyprus at a special Ceremony of his Honorary Doctorate of the Faculty of Letters, which will take place on Thursday, 21 September 2023 at the Ceremonial Hall (75 Kallipoleos Street, University of Cyprus).
Paschalis Kitromilidis is Professor Emeritus of Political Science at the University of Athens, where he taught at the Law School (1980-1983) and then (1983-2016) at the Department of Political Science and Public Administration. Since 1980 he has been Director of the Centre for Asia Minor Studies, while he served as Director of the Institute of Modern Greek Studies of the National Hellenic Research Foundation (2000-2011). He has been a member of the Scientific Council of the Hellenic Parliament since 2004 and an external member of the Cyprus Academy of Sciences, Letters and Arts since 2020. He has been a Visiting Professor at Harvard and Brandeis Universities – USA, Visiting Fellow at Cambridge and Oxford Universities, Visiting Director of Studies at the Higher School of Social Sciences – Paris, Fernard Braudel Senior Fellow at the European University Institute Florence, Visiting Professor at the Centre for the Study of the Italian Renaissance (Villa I Tatti, Harvard University, Florence), Charles Gordon Mackay Lecturer (University of Edinburgh). He has written or edited over 50 independent publications and over 270 scholarly articles and book reviews. His books have been translated into French, Russian, Romanian, Bulgarian, Bulgarian, Serbian and Turkish.
More Information:
Office for the Planning and Implementation of Official Events.
Tel. 22894305/47