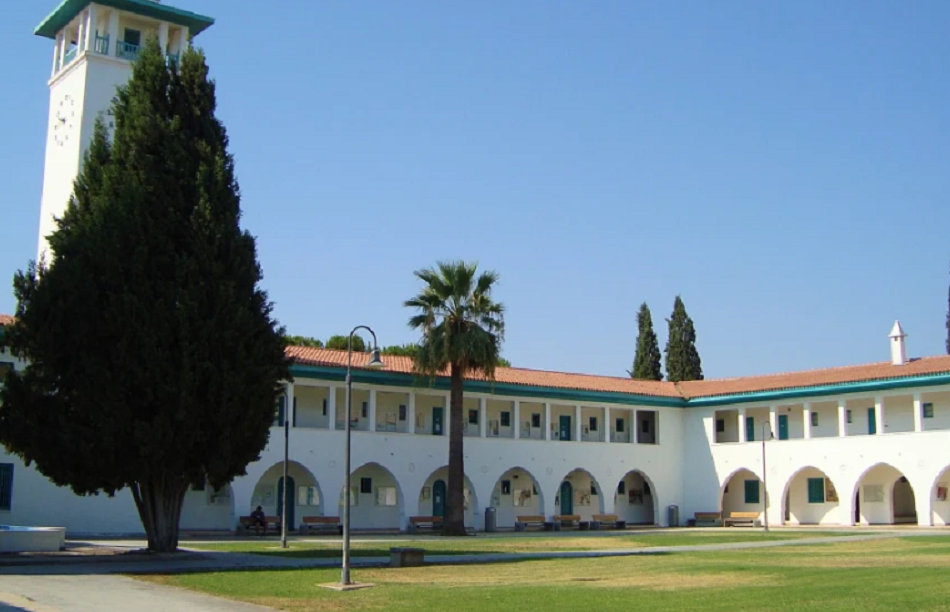 The European project Network for Medieval Arts and Rituals (NetMAR) of the Research Unit for Medieval Arts and rituals (Emomet) of the University of Cyprus invites you to participate in the second workshop (Stakeholders Workshop) organized for the cultural and tourism professionals active in Cyprus. The workshop will take place at the University of Cyprus, at The Information Center – Library "Stelios Ioannou" (LRC 012 room) on Wednesday, November 9, 2022, between the hours of 09:00 p.m.- 12: 30 m.m.
Its keynote speaker will be Patricia Alberth, director of the World Heritage Centre in the German city of Bamberg, the medieval part of which has been incorporated into the United Nations Educational, Scientific and Cultural Organisation (UNESCO). The medieval city of Bamberg, which has been preserved unchanged, includes important monuments, such as the cathedral with its four towers and the Old Town Hall.
In the framework of the workshop, a thematic discussion will also take place in the form of a round table. Selected speakers will soon develop their experiences and suggestions on how NetMAR could support efforts to make an original use of Cyprus ' rich medieval heritage to achieve economic and social benefits.
NetMAR is a pan-European network with international collaborations involving the University of Cyprus through Emomet and two centers of excellence abroad: the Center for Medieval Literature (CML) of the University of Southern Denmark and the Center for Medieval Studies (ZeMas) of the University of Bamberg in Germany.
One of the main missions of NetMAR is the networking between academics, culture and tourism experts, artists and artisans, state and local authorities, NGOs, as well as other policy makers in order to jointly find exciting and original ways to exploit the rich medieval heritage of our country in the fields of culture and tourism.
To achieve these goals, NetMAR has undertaken to organize activities through which all stakeholders can freely exchange their views and expertise. Their participation and contribution in this second workshop will open up new ways to exploit the rich medieval heritage of our country.
Workshop Program
09:00 – 09:30 registration
09: 30 – 09: 40 welcome and introduction Stavroula Konstantinou, Director Emomet, NetMAR Coordinator
09: 40 – 10:25 Keynote Speech 'Heritage Interpretation as a Management Tool in Tourism Destinations' Patricia Alberth, director of the Bamberg World Heritage Centre
10:25 – 10: 45 Coffee Break
10: 45 – 12:30 Round Table Discussion
Coordinator: Stavroula Konstantinou
Angelos Smagas, Program Coordinator Of Religious Tours Of Famagusta District
'Alternative Ways of Exploiting the Cultural Stock in Cape Greco National Forest Park'
Evi Sotiriou, expert in tourism planning and Sustainable Tourism Development
'Medieval Cyprus: Prospects and Challenges for the Sustainable Development of Cyprus Tourism'
Yannis Miralis, professor of music and saxophone, Vice President and Coordinator of International Relations, Department of Arts, European University Cyprus
'Escape from Folklore: Thoughts on How to Identify and Utilize the Unique Cultural Heritage of Cyprus'
Nikolas Vryoni, Cultural Administrator
'Following the Footsteps of Apostle Paul in Cyprus: How the Development of Such Routes can Empower the Economy of West Limassol'
Ellie Michael, Artistic Director Windcraft Loud
'Windcraft Music Fest: Blending Tradition with Contemporary Creativity'
Panagiotis Theodorou, instructor and Project Manager, Cultural Workshop of Agioi Omologites
'What is the Missing Link?'