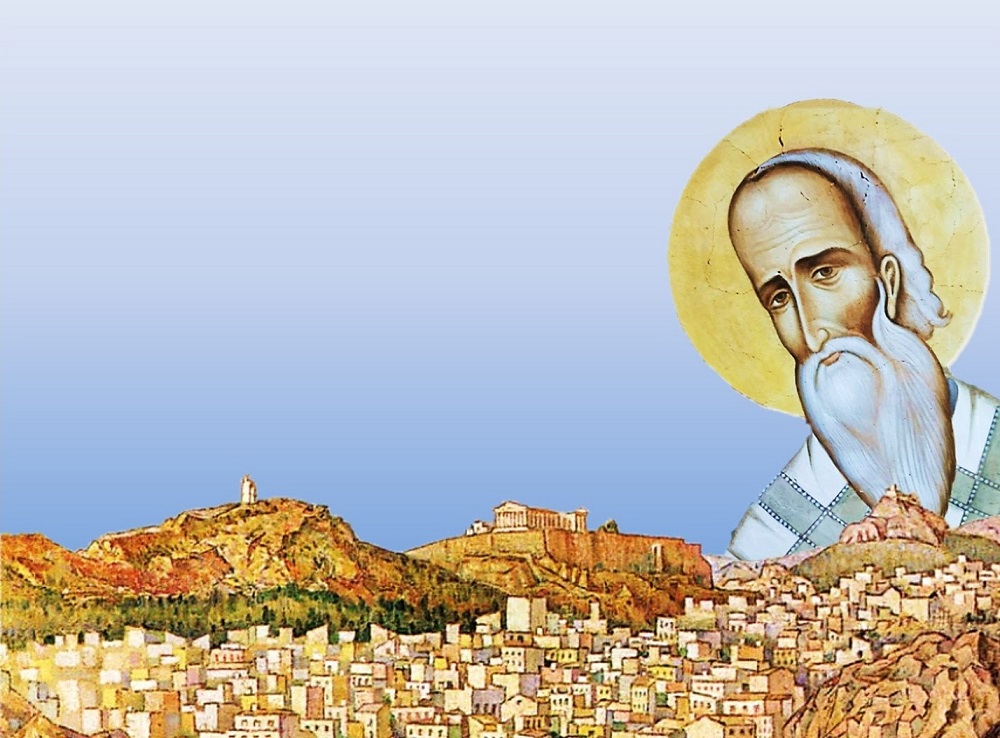 On Monday, November 28, 2022, at 19:00, in the classroom of the Music Library of the Friends of Music Association at the Athens Concert Hall, a tribute to the scholar Metropolitan of Athens, Saint Michael Choniates (1138-1222), will be held, with the title "Athenians".
The event is organized by the parish of the Holy Church of St. George neo Psychiko, under the auspices of the Pastoral Education Foundation of the Holy Archdiocese of Athens, on the occasion of the completion of eight hundred years (1222-2022) from the Dormition of St. Michael Choniatos, Metropolitan of Athens and includes a suggestion by archimandrite Michael Stathakis, texts and poems of the saint that will be attributed by the artistic ensemble POLYTROPON.
Father Michael Stathakis, archaeologist-theologian, head of the Holy Church of Agios Georgios neo Psychiko will present in his presentation "Michael Choniates, the philathenean champion of Hellenism" the way in which Michael Choniates organized a long-term defense against the Latin conquerors, using the only means he had, namely the acceptance of the new historical reality (Fourth Crusade) and the painter's paint, who he settled in Attica land and its environs. He only wanted to protect the Athenians from latinism or something deeper had been conceived by his intellect;…
It will be followed by a reading of three excerpts of texts by Michael Choniates, in the original, in modern Greek and in Arabic.
The Art Ensemble POLYTROPON will perform in a first performance three of the poems of Michael Choniates, set to music by the composer Theodora Maggina.
Participate:
Interpret:
Daphne Panourgia, song
Theodora Maggina, piano-song
Kostis Theos, cello
Panagiotis Ant. Andriopoulos, voice
Dimitris Karadimas, recitation
Panagiotis Panagiotou, recitation in Arabic
(Translated into Arabic: Roni Bou Saba).
Production: Art Ensemble POLYTROPON
Responsible: Panagiotis Ant. Andriopoulos
Free entrance