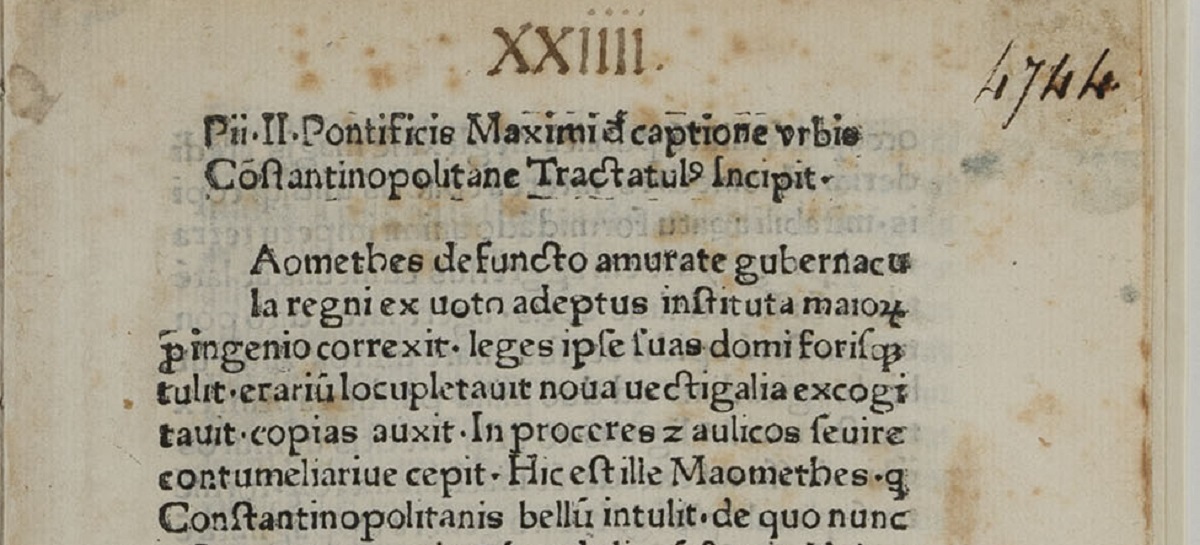 The first description of the Fall of Constantinople to appear in print is one of the extremely rare items included in VERGOS Auctions' auction of Rare Books, Manuscripts, Documents & Prints, among others. The auction will take place in public at the Athens Plaza Hotel on Wednesday 8 and Thursday 9 June 2022 (6:30 pm).
In particular, the first description of the Fall of Constantinople to appear in print was written by Pope Pius II and first published in Rome around 1470. This was followed by this second edition (c. 1474), of which only 23 copies are known, and another between 1488-1490. According to the ABPC (American Book Prices Current) none of the three original editions have appeared at auction in the last 40 years.
A few more rare editions and manuscripts of historical significance are expected to attract collectors. More specifically, the auction also features:
– The first edition of the extremely rare De Venise à Constantinople à travers la Grèce et retours par Malte, Messine, Pizzo et Naples by Théodose Du Moncel (Paris, c. 1846), with 51 lithographic paintings engraved by him on the basis of his own drawings (and those of H. de Rossi, A. Bayot and Férogio for the human figures). Starting in Venice, Du Moncel toured Greece, with Constantinople as the final stop on his journey.
– A manuscript map depicting central Crete during the siege of Chandax (1648-1669) can be dated with relative accuracy shortly before the island's final fall to the Turks (late 17th century). Manuscript maps of the siege of Chandax are kept in the Biblioteca Nazionale Marciana in Venice and the British Library in London (in the Molino Atlas, once in the collection of King George III of England), among others.
– An album of 141 photographs of refugees rescued from the Asia Minor Catastrophe. The album contains photographic material taken from rescues of refugees from Skala de Vourla, Antalya, Kioiluki and Alaia by the American ship U.S.S. Parrott, as well as scenes of the refugees' arrival in Chios and Mytilene. The historical value of this particular object is further highlighted by the timing of the 100th anniversary of the Asia Minor Catastrophe.
–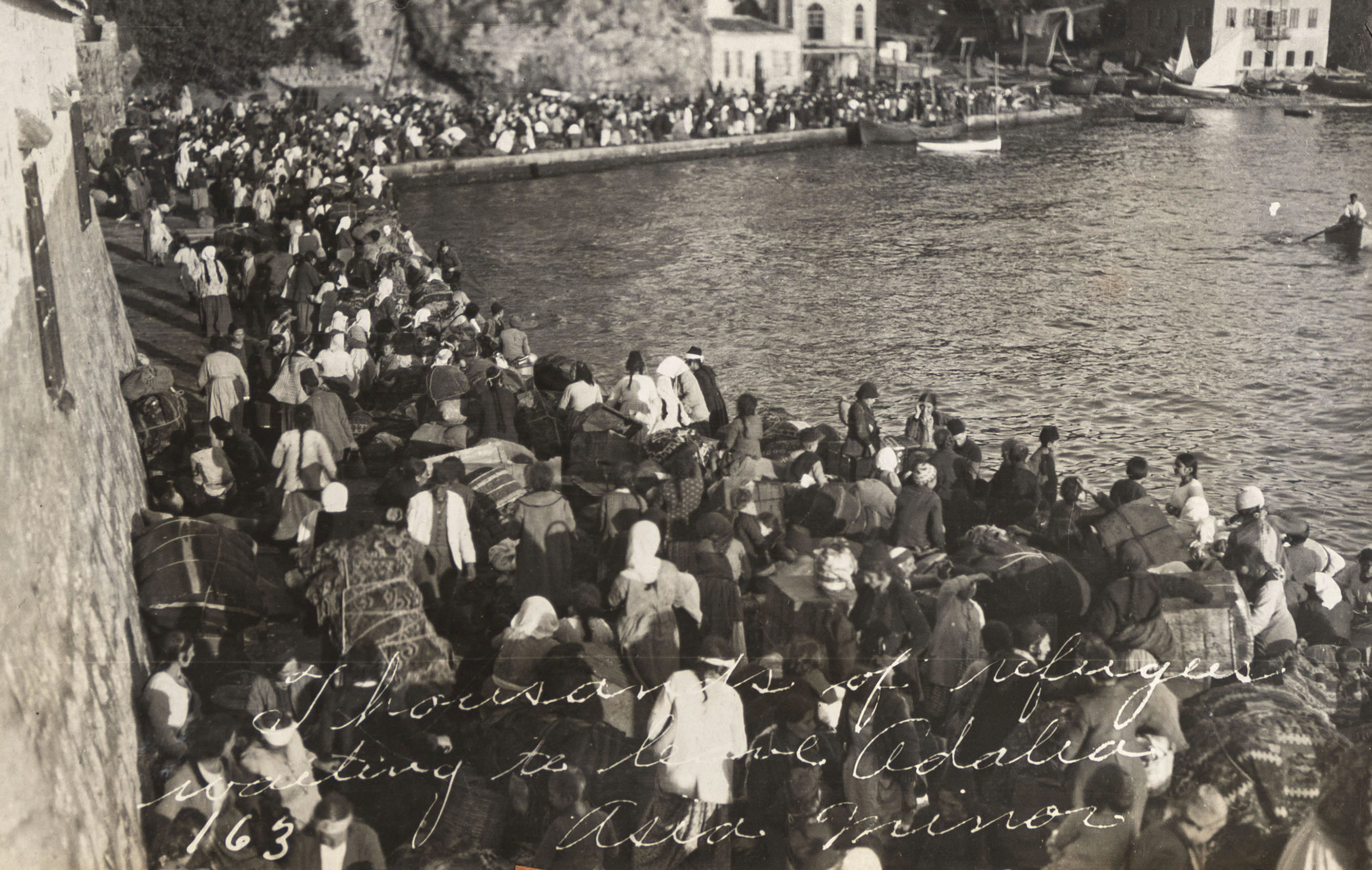 Αλμπουμ με φωτογραφίες προσφύγων, Μικρά Ασία 1922
Interested parties may also participate in the auction online live via the auction house's website www.vergosauctions.com, as well as by telephone or written bidding.