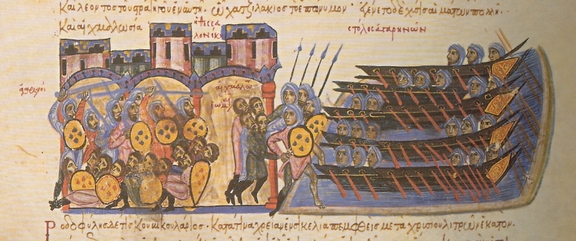 The Research Center of Byzantine and Post-Byzantine Art of the Academy of Athens, honoring its founder academic Manolis Hatzidakis (1909 – 1998), distinguished Byzantine scholar, General Curator of Antiquities, Director of the Byzantine Museum and the Benaki Museum, organizes as every year the annual scientific lecture dedicated in his memory on Monday, May 8, 2023, at 7:00 p.m., at the Academy of Athens – East Hall, 28 Panepistimiou and Sina, Athens with the speaker, the Director of Ephorate of Antiquities of the Cyclades, Dr. Dimitris Athanasoulis
Topic of speech: The Cycladic Archipelago of the transition centuries (641-843).
From the middle of the 7th to the middle of the 9th century, the empire of Constantinople begins to evolve gradually and take on its medieval characteristics. As, at this time, the advance of the Arabs made the Aegean vital for the survival of the empire, Constantinople turned its attention to the islands of the Archipelago. Thus, the Cyclades emerge as a privileged field to observe significant aspects of the searches and policies applied in all fields, through important material evidence revealed during the recent investigations of the Ephorate of Antiquities of Cyclades. Unknown archaeological sites, re-dating of emblematic temples and castles, pre-iconoclastic and non-iconic wall paintings document the pivotal role of the Archipelago for the empire at this time. A first summary of this new material will be presented in the lecture.