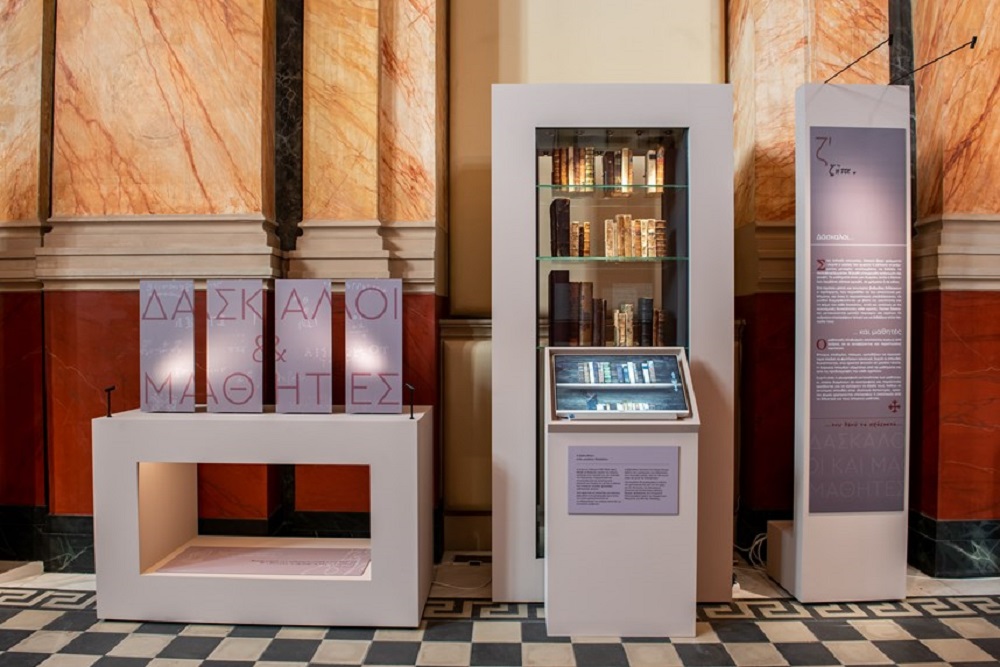 In 1994, UNESCO established October 5 as World Teachers' Day as a reminder of the crucial role of the teacher in society.
On the occasion of this day, we present a brief overview of the contents of the Collection of Prints of a great teacher, Ioannis Pezaros, who taught during the second half of the 18th century. in schools in Thessaly and in the Athoniada School of Mount Athos (1770-1771).
The Library of Ioannis Pezzaros and his successors was acquired by the Cultural Foundation of the National Bank of Greece in 1976 and is part of the Historical and Palaeographical Archive of the Foundation.
A selection of the printed publications can be admired at the exhibition How Greeks learned to write from the Fall of Constantinople to the Revolution (1453-1821).
A few words about teacher Ioannis Pezaros
Ioannis Pesaros came from Tyrnavos in Thessaly. He was born in the year 1749. He taught his first letters in his homeland and later continued his higher studies at the Ballanaia School of Ioannina and then in Kozani at the School of Cyril Agrafiotis, where he began his teaching work. In 1768 he began teaching in Livadi in Thessaly and then as a sub-teacher on Mount Athos and in Tsaritsani.  In 1782 he began teaching at the school of Tirnavos, where he continued until his death in 1806. As a teacher, he gained particular fame beyond Tyrnavos and at the same time won the respect of his fellow citizens for his social action as a commissioner of the local metropolis. He followed the educational and scientific trends of his time across the whole spectrum of knowledge, in terms of language, philosophy, mathematics and physics. Thus he made sure to acquire a rich library of manuscripts and printed matter, which he used for his teaching needs and for general education.
Venue: Old Stock Exchange, 1 Pesmazoglou Street, Peschmazoglou
Duration: until 15 November 2022
Opening hours:Monday to Saturday, 10.00-18.00
FREE ENTRANCE