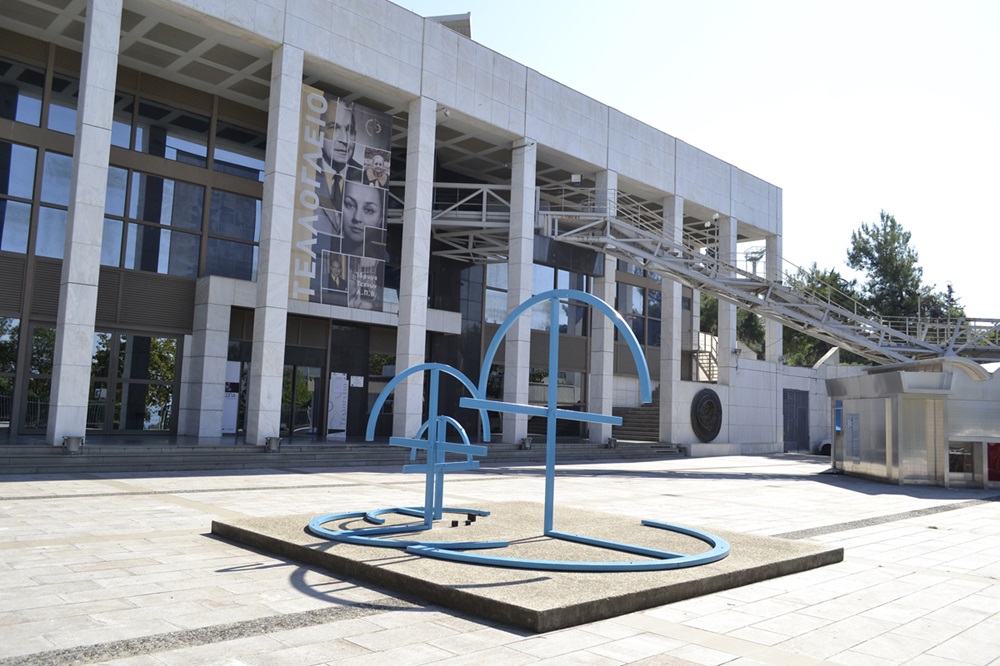 Architect and historical researcher Yannis Epaminondas presents a series of lectures at the Teloglion Arts Foundation, focusing on the small -often unknown- stories of Thessaloniki, which have influenced the development of the city's wider history since the mid-19th century. The lectures are accompanied by richly illustrated material, photographs, postcards, maps and diagrams, which vividly illuminate each minor story.
Here is the general programme of the lectures.
Tuesday 21 November, 18:30: 'The sea walls and the old beach" [the three oldest photographs – the Vitalis project – the Débarcadère – the unknown Byzantine White Tower]
Tuesday 28 November, 18:30: 'The port and Dendropotamos" [the dug-out harbour – the Dock Tower and Tophanes – Tzereboulo – the Slaughterhouses and Bescinar – the industries – the diversion of the torrent – the draining of Bara]
Tuesday 12 December, 18:30: "Railways and Customs" [the first steam locomotive – the Ladder of the Eastern Railway – the Old Station and the Union Station – the three famous Customs and the Quarantines]
Tuesday 19 December, at 18:30: 'The country district and the new beach' [the new social elite – European eclecticism – the tram and electrification – the gradual infilling – surviving mansions]
Tuesday 9 January, at 18:30: 'The fire and the Emprar Plan" [the causes and the investigation – the protection of the fire victims – the 1919 and 1920 Plans – the implementation and expansion – Tsimiski & Agios Minas – the cemetery and the University – post-war cancellations and excesses]
Tuesday 16 January, 18:30: "Hidden traces and absences" [a lost Roman axis – the Enchantresses – the monastery of St. Matrona]
Short Bio: Yannis Epaminondas was born in Serres in 1960 and now lives in Thessaloniki. He studied at the Aristotle University and worked for 25 years as a freelance architect. At the same time, he designed art exhibitions and edited the design of books, brochures and artist catalogues. From 2010 to 2023 he was the director of the Thessaloniki Cultural Centre of the National Bank of Greece Cultural Foundation. From this position, he curated cultural events, art and historical exhibitions, such as: The West of the East and Thessaloniki 1863-1873, exhibitions for which he wrote the corresponding books. He curated the exhibition 'The end of our old city. Thessaloniki 1870-1917' and the exhibition 'From Kapanatza to Agios Minas Street', as well as the related catalogues. Finally, he organized the exhibition 'The Tenants', from the Villa of Kapantzis at the Cultural Centre of MIET. He writes on art, architecture and history, and especially on the documentation of historical photographs.
ADMISSIONS FREE.
It is recommended to reserve a seat at the telephone number of the Reception of the Foundation 2310247111(Tuesday, Thursday, Friday 9:00-14:00, Wednesday 9:00-14:00 & 17:00-21:00, Saturday & Sunday 10:00-18:00, Monday closed).