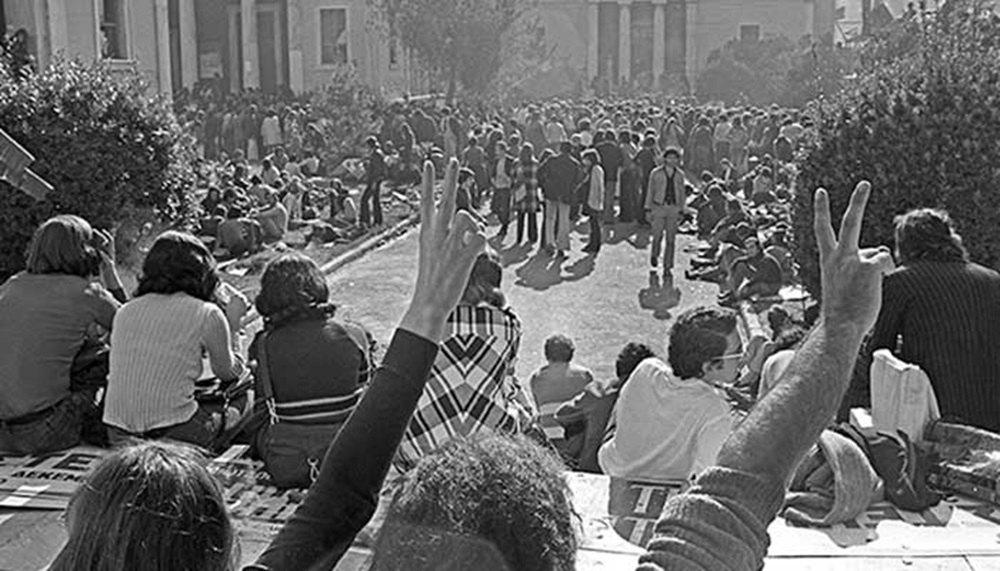 The Rector Authorities of the AUTH convey their own message on the occasion of the 50th anniversary of the Athens Polytechnic Uprising:
"The Rector Authorities of the Aristotle University of Thessaloniki and the entire university community commemorate the uprising of November 17, 1973. The Aristotle University of Thessaloniki honours those who fought unitedly and inclusively to bring forth the vision of "Bread – Education – Freedom". The vision for a society with equal access to education and culture, for free public education and health care, for a society and economy that meets the needs of all.
The values of our country were shaken the night the armoured tank shot down the gate of the Athens Polytechnic School. It was the last attempt of a vicious and authoritarian regime to suppress by the use of violence the convictions and idealism of the students, who stood up to it with courage and bravery. The Athens Polytechnic uprising was the historic turning point that the country needed on the road back to democracy and shaped the modern political history of our country.
Today, 50 years after the Athens Polytechnic Uprising, its message remains as relevant as ever. Today, our democracy, free expression and circulation of ideas and academic freedom are firmly established. But the ideals that led our students to the gates of the Polytechnic School continue to exist, with many aspects of our academic life having their origins in those days of November.
As the leading university of the country, we honour the memory of the victims, the students and the fighters of the Polytechnic School, we honour the memory of all those who did not flinch in the face of fear, who dared to stand up. The ideals of Athens Polytechnic Uprising are here and remain a timeless symbol of hope, reminding us that a better world is not given away, but claimed."