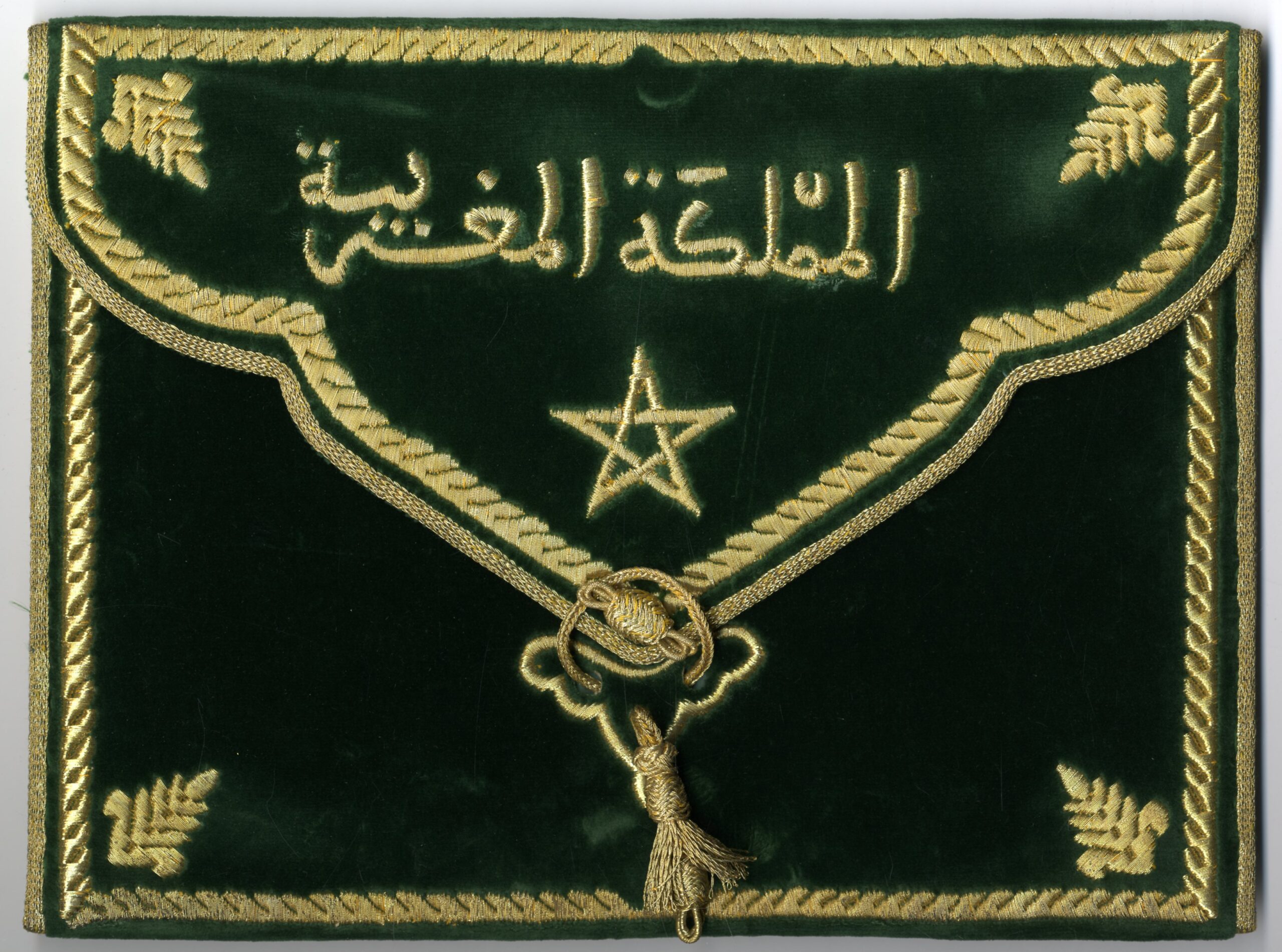 Andromache Kokkoti
Archivist, Department of Processing of Archives
General State Archives, Central Service
The Political House of His Majesty the King and more specifically the Grand Royal Chamberlain's Office is charged with organising matters of etiquette and of the King's relations with leaders or representatives of foreign states. On this basis and in accordance with the Rules and Regulations of the Royal Court, the Office conducts the correspondence through which are exchanged wishes, congratulatory messages, telegrams for anniversaries and national holidays, letters of thanks, and presentations of credentials. The series of files of formal correspondence of the archive of the Royal House of Greece which is kept in the Central Service of the General State Archives contains a plethora of documents varying from the simplest and sparest to the most elaborate and impressive, such as the document in the picture.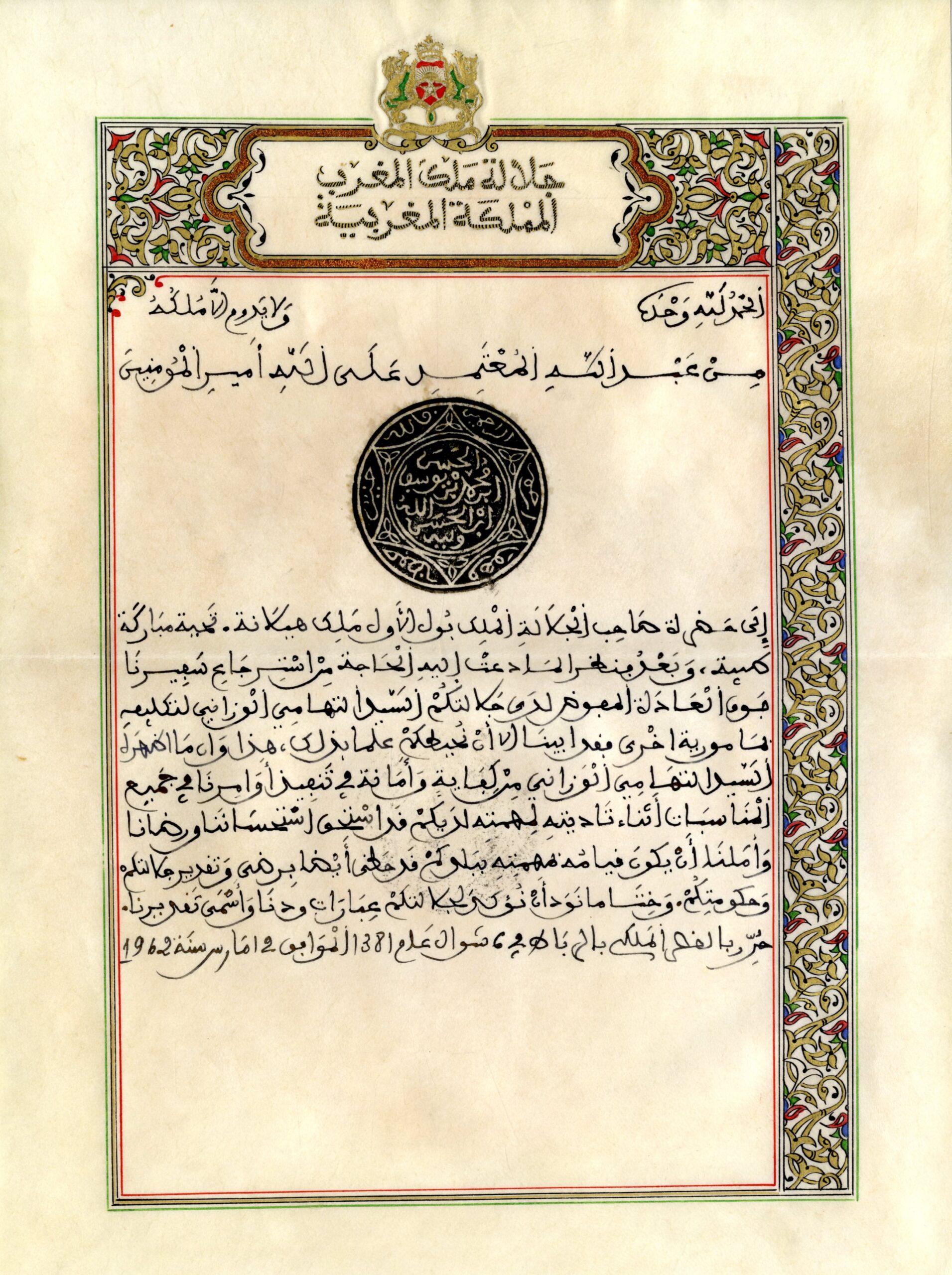 It is a letter in Arabic of 12 March 1962, expressing the acceptance by Morocco's leader Hassan II (1929-1999) of his embassador extraordinary and plenipotentiary and is addressed to King Paul I of Greece. Its peculiarity consists not only in the document's ornamental elements and in the quality of the paper, but also in the outer velvet envelope (embroidered with a golden thread), in which the credentials are presented in the country's official language. It is accompanied by an official translation in French.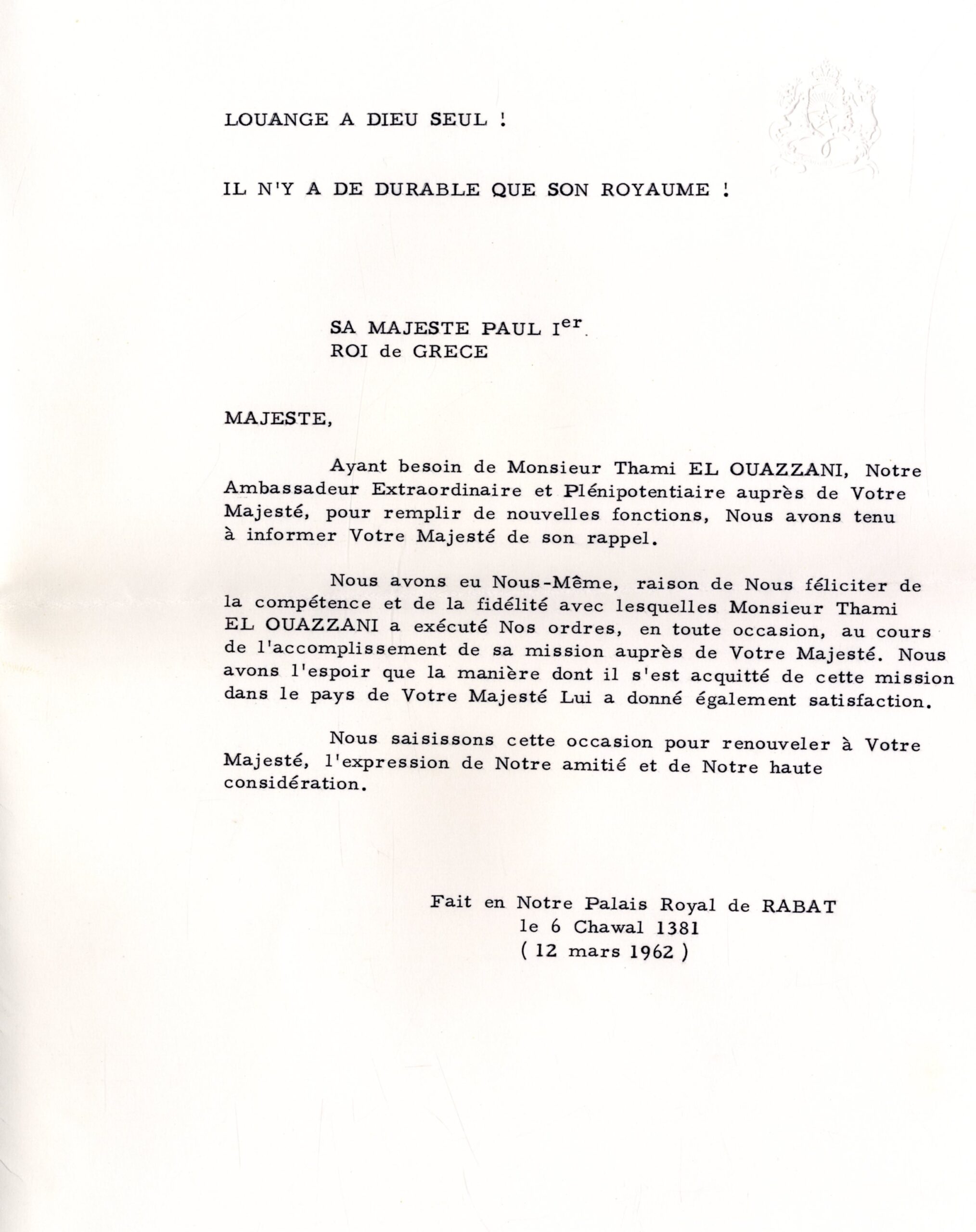 The archive also informs us that in 1962 the state's national holiday is transferred from 18 November, commemorating Morocco's liberation from French tutelage, to 3 March, the anniversary of Hassan's ascent to the throne after the death of his father, Mohammed V. This change is noted by the Chamberlain's Office in order that the corresponding letter be sent from Greece as part of the formal correspondence. It is in this same year that Hassan and his council drew up Morocco's first constitution, Islam was made the official state religion and the king was stipulated as the supreme representative of the state. His period of reign witnessed much unrest, two attempts at murder and coups d'état, and armed clashes; it is only in the early 1990's that, under the threat of international isolation and after severe criticism by other nations, Morocco will start to make improvements in the field of human rights, since the country was undemocratic and oppressive during the first two decades of his reign.