Patras honors and celebrates the 77 years since the liberation from the Nazi occupation troops.
In the early hours of October 4, 1944, the bells rang joyfully in the city of Patras, ELAS guerrillas paraded in the streets, while the citizens celebrated the end of the occupation.
The operation for the liberation had already begun on October 2, when about 850 ELAS fighters and 200 British soldiers had surrounded Patras and advanced towards its center.
At 5:00 in the morning, the last German soldiers left Patras, leaving behind the dead and prisoners, while their battalionist collaborators had already surrendered to the ELAS forces and their British allies.
Thus ended the dark period of the occupation of Patras. The people of Patras had faced famine, violence, imprisonment, mass executions, severe German retaliation; and the Jewish community had lost more than half its members.
This year, the Municipality of Patras celebrates and honors the 77th anniversary of the city's liberation with multiple events- artistic, theatrical, musical, cinematic and historical- which bring us back to the moments and places where history was written.
Programme
Saturday, October 2
Meeting of city choirs with works by Theodorakis
Sunday, October 3
Event in Ypsila Alonia square. Speech – Wreath laying ceremony- Municipal Band
Art Intervention Opening at the Shelter. Exhibition curator: Art Workshop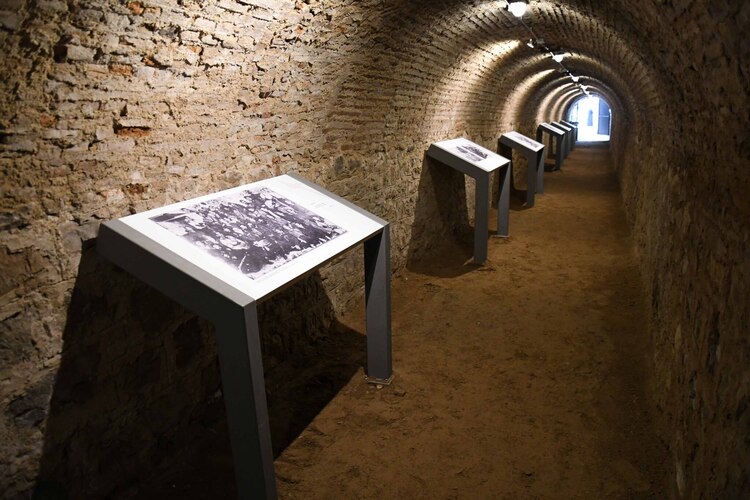 Tribute to the Rebetiko of the Occupation, with the participation of the Orchestra and the Dance department of the Cultural Organization of the Municipality of Patras
Texts are read by actress Zachari Achilleopoulou.
Monday, October 4
Theater – Dance "Performance" – By the ASSOCIATION "ART, EXPRESSION AND COMMUNICATION CENTER "DERIDA" WORKSHOP"
Wednesday, October 6
Documentary screening – "HITLER VS PICASSO" – Outdoor space of the Old Municipal Hospital
A shocking glimpse. A great discovery. A cinematic tour through 4 amazing exhibitions. 80 years after Hitler declared war on "degenerate" art, the film reveals: Picasso, Matisse, Renoir and Chagall and other works of art hidden, looted and condemned by the Nazis, finally come to light and reveal the Nazi obsession for art. Beginning with the Gurlitt case and his majestic Collection, Tony Servillo tells the true story of masterpieces that were seized, banned and ostracized during the 20th century.
The Shelter will remain open throughout October. Scheduled visits and guided tours for Associations and Clubs can be arranged.