The Greek Parliament – The stations of a journey of almost two hundred years
The Hellenic Parliament Foundation for Parliamentarism and Democracy, in
in cooperation with the Municipality of Ioannina, presents the exhibition "The Hellenic Parliament – The Stations of a journey of almost two hundred years" at the Municipal Gallery of Ioannina (23 March 23 – 29 April 2022). The exhibition was initially presented in the exhibition space of the
The exhibition was first shown in the exhibition hall of the Parliament Foundation and has since been transferred to cities in Greece and abroad.
The key events that constitute the history of parliamentarianism in Greece and abroad.
The exhibition highlights the events that have shaped the history of the Parliament in Greece, the organization and functions of the Parliament through
reproductions of photographs and brochures, original objects and
and faithful copies, graphs with statistical data and maps. This rich material
is structured in three main sections:
α) The historical path of parliamentarianism in Greece is the central focus of the main section.
Here, the visitor will see the adventurous history of the parliamentary system unfold.
The story of the adventurous history of Parliament in our country, from the Struggle for Independence to the early years, is the main feature of the story.
the first years of the post-independence period.
b) The next section is dedicated to the core of the Parliament itself.
the Elections. The high participation rates, tensions and passions
of the electoral struggles make up an interesting, vivid, but also unknown
history. Here, visitors will also be able to see and read books about the
and the history of democracy and parliamentarianism from the rich publishing production
of the Parliamentary Foundation.
c) The third section of the exhibition is dedicated to Members of Parliament and their work.
It presents the organization of the Parliament and the two main functions of the Parliament: the
Legislative Work and Parliamentary Control – through concrete examples.
This section could not be without the primary institutional
This section could not be devoid of the fundamental institutional framework of the functions of Parliament: The Constitution. Thus, the visitor will be able to
The Constitution of the Constitution, the basic principles of the Constitution, the Constitution of the Constitution, and the Constitution of the Constitution.
From the first one, in 1822, to the current one, in 1975, the visitors can view and study the reproductions of the Greek Constitutions in the display cases.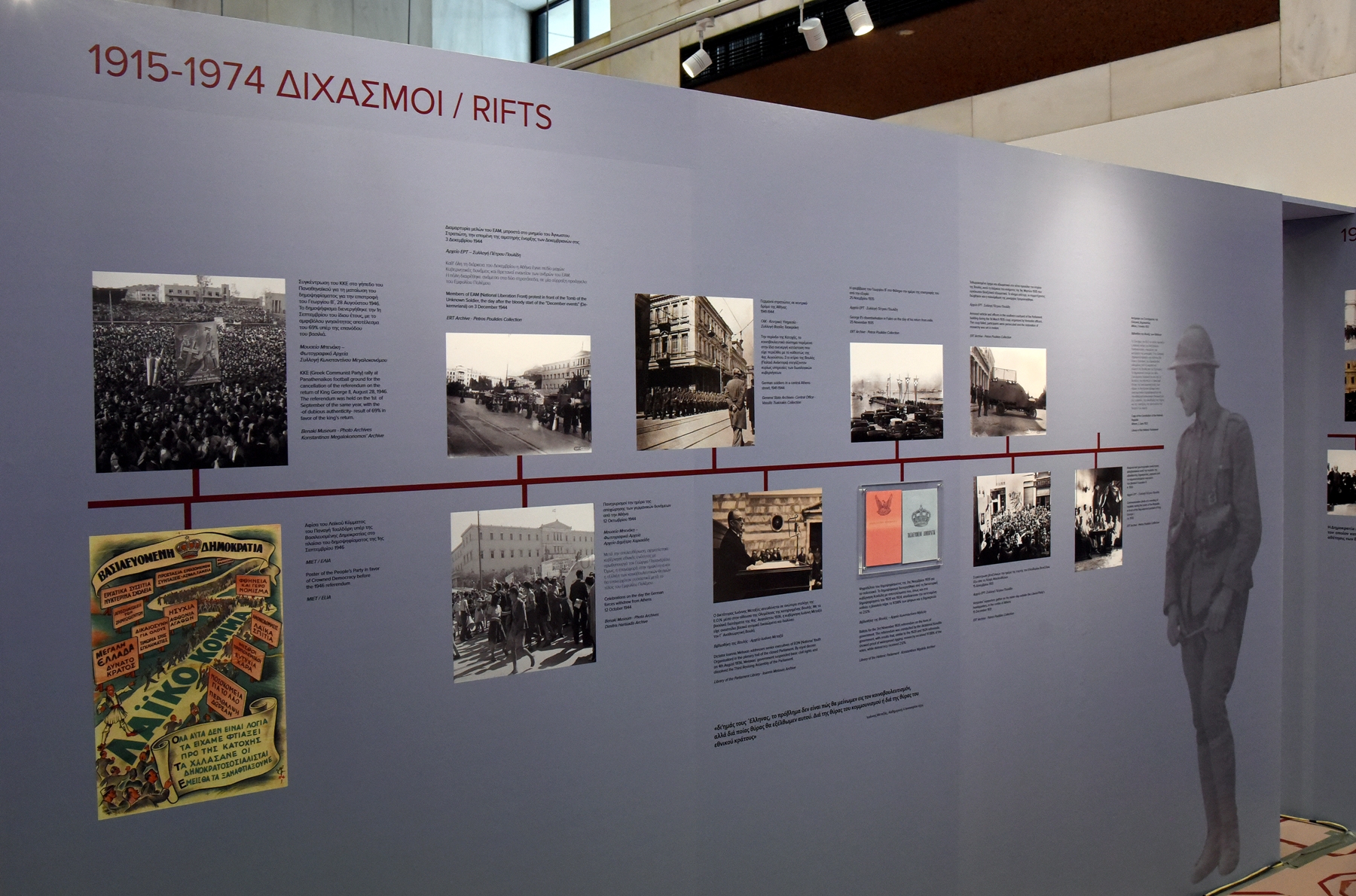 The exhibition is bilingual (Greek and English), accompanied by a printed catalogue,
brochure, online application and is accompanied by an educational
an accompanying educational programme.
Municipal Gallery of Ioannina
1 Adamantiou Korai, Ioannina 454 44, tel. 2651 075131
Duration: 23.3.2022-29.4.2022
MONDAY – THURSDAY: 08:00-15:00 / FRIDAY: 08:00-21:00
SUNDAY: 10:00-13:00, 18:00-21:00
Vas. Sofias 11, 106 71 Athens / 11, Vas. Sofias, 106 71 Athens, Tel: 210 373 5325, Fax: 210 373 5233
e-mail: [email protected], foundation.parliament.gr
Useful links:
You can find more information about the exhibition, as well as
useful links to additional material, on the website of the Foundation of the Hellenic Parliament:
https://foundation.parliament.gr/el/ekthesi/boyli-ton-ellinon-oi-stathmoi-mias-diadromisshedon-diakosion-eton
You can also virtually browse the main version of the exhibition on the
the Foundation's exhibition space in Athens (1B Sekeri, ground floor of Megaro Arvanitis), via
through the 360-degree digital tour application:
https://foundation.parliament.gr/VoulhFoundation/VoulhFoundationPortal/images/site_content/voulhFoundation/360/koinovouleftismos/index.htm