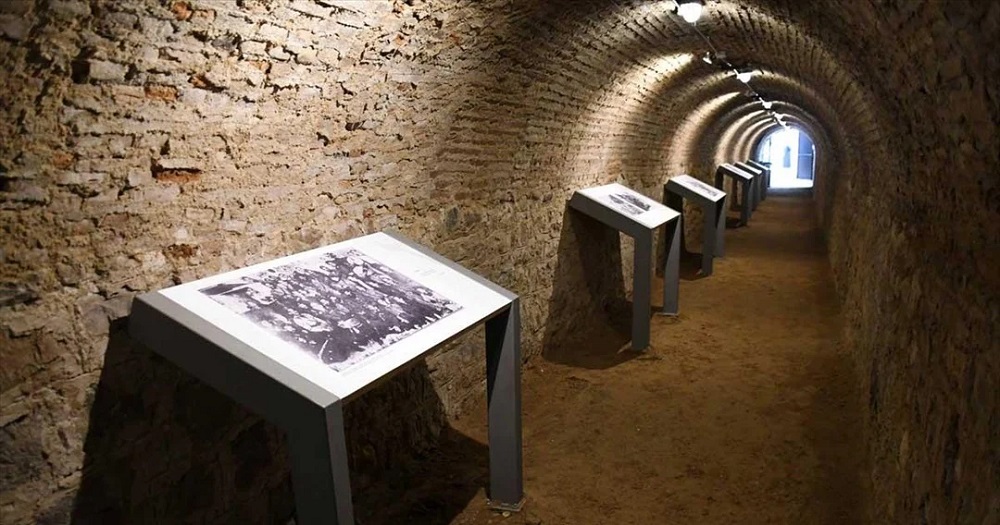 The commemorative and honorary events organized by the Municipality and the Cultural Organization for the anti-fascist struggle of the people of Patras and the liberation of the city from the Nazi Occupation troops, begin at 10.00 in the morning on Sunday, October 2, with the celebration of the Cathedral of Evangelistria.
At 11.00 in the morning in the square of Ypsilon Alonion, an event will take place with the participation of the choirs of the Pan-Pirotic Association of Patras, the Mixed Choir of the Cultural Centre of OTE Employees and the Choir of the Cantadores. The event will be attended by students from the 36th and 52nd primary schools of Patras.
At the same time, from October 2, the gates of the historic shelter under the High Alonia will open, which will be a reference point for the events for the liberation of the city from the 12th regiment of EAM-HELAS.
The shelter hosts an exhibition of archival and photographic material, which highlights moments from the bombing of the city at the beginning of World War II, the occupation and the liberation from the Nazi troops.
This year, the artistic interventions are completed with the placement of a mosaic by hagiographer-painting artist Petros Lambrinakos at the exterior (entrance) of the refuge.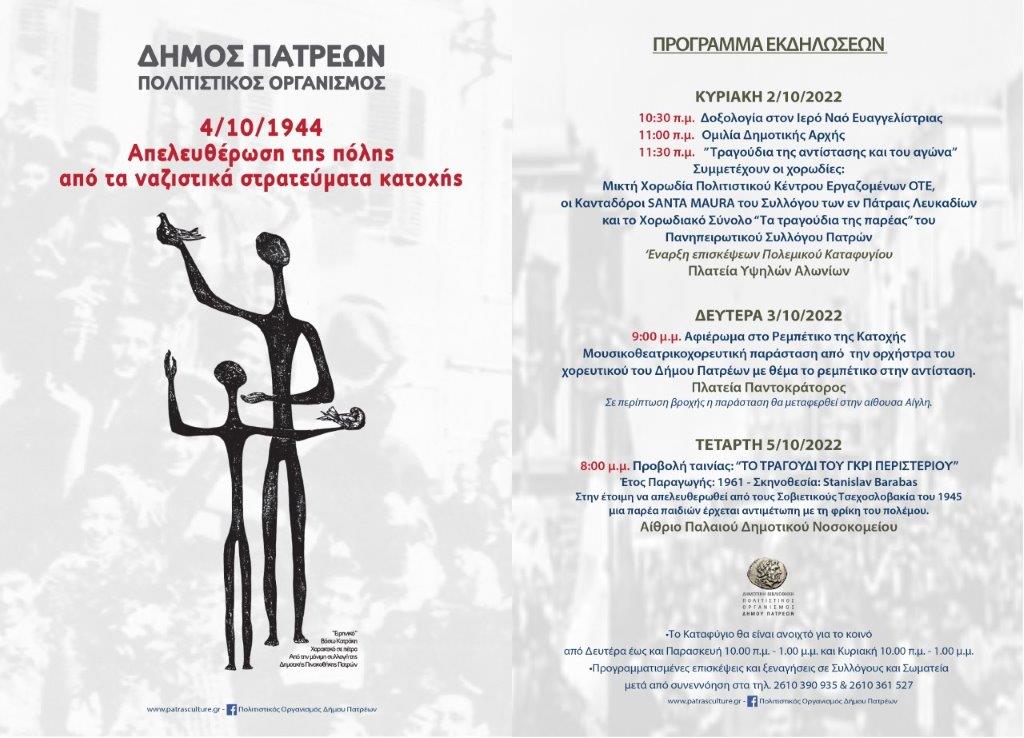 The opening hours of the shelter are as follows:
Monday to Friday 10:00-13:00 and Sunday 10:00-13:00